Women's History Month: Women in Service and the Military Family Community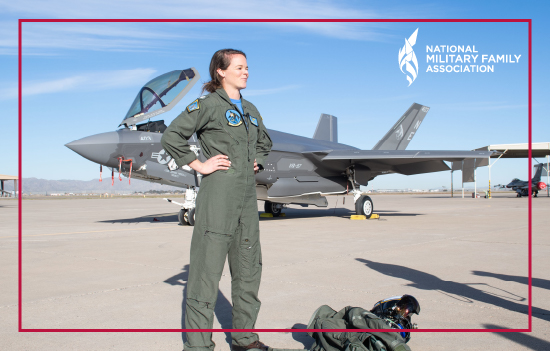 In 1987, Congress declared the month of March as National Women's History Month. Every year since then, the President signs a proclamation to honor this celebration. It is a time to observe and reflect on the many contributions made to our nation by women.
The National Military Family Association (NMFA) was founded more than 50 years ago by a group of women who were determined to do better by their widowed friends. They took their commitment to their community and each other to the Hill and went door-to-door in Congress, insisting that legislators do more — and the Survivor Benefit Plan was born.
Women have defined not just our Association, but our military family community.
Celebrating Women in Service
At NMFA, we have been honored to work alongside such change-makers throughout our organization's history —service women, military spouses, and the women who make up our military community.
There's plenty to celebrate in military women's history in 2023 alone, including:
The 50th anniversary of women flying in the U.S. Navy. This incredible anniversary was commemorated with an all-female flight crew performing the flyover at Superbowl LVII.
Women were honored in the renaming of Army bases this year, including a military spouse, a doctor, and the first African American officer in the Women's Army Auxiliary Corps:

Military spouse Julia Compton Moore played a vital role in the survivor support network and casualty notification teams during the Vietnam War.
Mary Edwards Walker was the first woman surgeon in the Civil War and the only woman awarded the Medal of Honor
Col. Charity Adams who paved the way for African American women in the military.
The more than three million women who have served in our Armed Forces since the American Revolution are honored at the Military Women's Memorial in Arlington, VA. The Memorial sits at the entrance to Arlington National Cemetery and from engaging exhibitions to an oral history collection, the memorial invests in the telling, capturing, and documenting the stories of women in service.
We are inspired every day by their service. That includes the service of our own Vice Admiral Raquel Cruz Bono (ret.), Chairman of our Board of Governors. Bono is the first woman surgeon in the military to hold the rank of three-star admiral, and she's done amazing things both in and out of uniform.
Women-Focused Programs
As women continue to break down traditional gender barriers in uniform and out, they are also supported by a wide-range of unique programs, including:
As we celebrate Women's History Month, we can honor our foremothers and our service women by charting our own trailblazing paths forward.
By: Angela Sablan Tenorio, Content Manager