Voting is a fundamental right for all Americans. Too often, American communities are prevented from casting their ballots and having their voices heard.
Military families—and military teenagers, like you—are often unsure where and how to vote due to frequent relocations, overseas assignments, and uncertain futures. The process is often foreign to first-time voters, but complications of military life make it even less clear.
In collaboration with the Secure Families Initiative, NMFA is here to help you remove voting barriers you face and make your voice count! You deserve a say in the decisions that so dramatically affect your family's life in the military.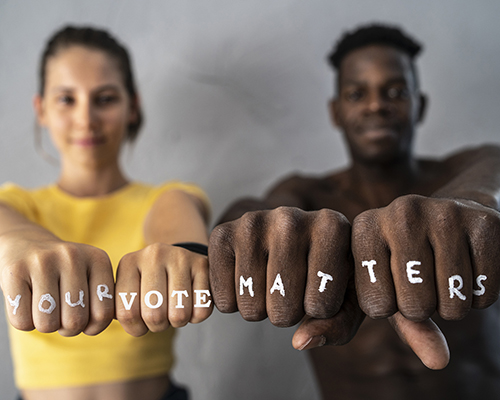 4 Steps to Rock Your Vote