Military Family Relocation
Military moves can be daunting. That's why we've partnered with PCSgrades to help take the stress out of your Permanent Change of Station (PCS). They've sourced thousands of honest reviews from fellow military families and created comprehensive area guides to give you the insights you need to make those big decisions. Research housing options, neighborhoods, real estate agents, schools, and more, or get squared away on base amenities, local attractions, weather, and local eats.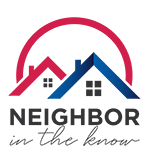 Area Guides. PCSgrades' one-of-a-kind Area Guides are a quick reference guide for the most need-to-know information when starting the research on your next duty station. Best yet? Area Guides are authored by military spouses who know exactly what you need to make your move as seamless as possible.
Trusted Reviews. Check out thousands of reviews submitted by military families for on-base and off-base housing, mortgage lenders, movers, schools, and more! While you're there, leave a review to help someone researching your area right now.
PCS Checklist. Finally, since you know you'll be moving, it's best to have a comprehensive PCS checklist now. Give yourself enough time to make sure you've planned for everything, gathered all the right paperwork, sorted out the transportation of household goods, and accounted for any other items needed based on your family's circumstances.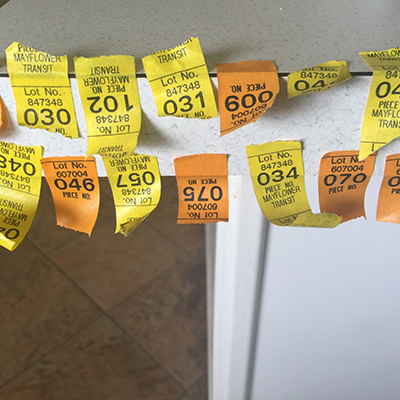 Military families are gearing up for peak PCS season. We have you covered from orders in hand to new home.
read more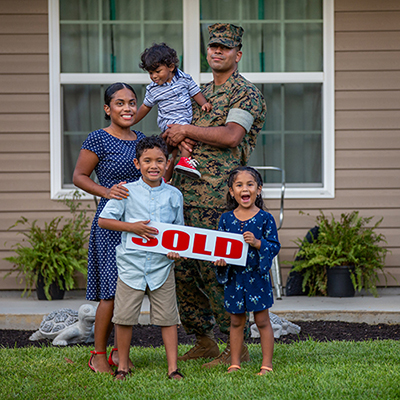 Basic Allowance for Housing. You'll want to know your new location's Basic Allowance for Housing (BAH) amount and be armed with information, such as local housing market prices, cost of living, and average rental costs to make informed decisions that are best for your family's financial health.
Real Estate Advice. Tune in to weekly webinars featuring industry experts to stay on top of market trends and conditions and get real-time advice and insights.
On-Base or Off-Base. There are pros and cons to living on-base or off-base. When unable to travel for in-person area research, military families can trust what other military families are saying about their neighborhoods by reading reviews and following advice on buying a home online.

The average military kid will more six to nine times before they graduate from high school. That means they'll also say goodbye to more significant people in their lives than their civilian peers. While moving can be an adventure for the whole family, making sure your littlest heroes are thriving before, during, and after your move can sometimes be more challenging than expected.
Education Revolution. Academic standards for students differ in nearly every state. So how do you ensure your child has the best chance to be successful in a new school after a PCS move? Our Education Revolution gives you the tools you need to be your child's best advocate in each place you move to.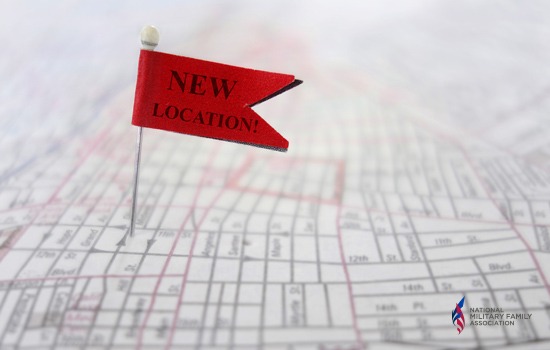 All in the Details. On top of your PCS checklist there are smaller, more tactical things to consider. Defense Travel Regulation Attachment K1 is your cheat sheet for almost all things moving. You can read more helpful tips and be prepared for that first shopping trip at your new location to replace household items that can't be packed. Being prepared can help safeguard your finances from taking a hit during a PCS.
Personally Procured Moves. The first large decision is whether to move yourself—a Personally Procured Move (PPM), or have the military move you. While the potential of financial gains through a PPM can be tempting, knowing you won't have to do any of the heavy lifting or packing can be equally beneficial. It's a decision unique to every family, and if yours decides to execute a PPM, staying organized is key to success.
Pre-Move Counseling. No matter what kind of move you decide on, pre-move counseling is required, and mandatory to obtain the necessary approval for PPM reimbursement. So if you decide to execute a full PPM or a partial PPM, make sure you keep a copy of all receipts for gas, hotels, food, and official weigh station tickets (if PPM) in order to have a smooth travel claim on the other side. Start your PCS journey by visiting the DoD's Moving Portal.
Settling In. Reviews on PCSgrades are your trusted resource for settling into a new location. Be sure to pay it forward by offering reviews about your experience. In military moves, the real experts are the people who have lived it, so be sure to offer your experience!

Homes.mil
HOMES.mil is a service designed to connect Service members and their Families with community housing rental listings located near U.S. military bases. Type in your current or future installation above to begin searching for homes.
MilitaryByOwner.com provides advertising for homes located near military bases as well as resources related to real estate, home-ownership, and military life.
If you have your orders, you also have access to many resources to help you plan your move. From planning travel expenses to learning about your new community, Military OneSource provides tools and services for a successful move.
Move.mil is the Official Department of Defense DoD Customer Moving Portal. Find service-specific information as well as. tips, guidelines, resources and more for your next military move.
Don't forget about your pets as you prepare for a PCS move. Many household pets require immunizations, records, and even quarantines when moving to a new state or country. Make sure your furry, scaly, and feathery friends are considered when you organize for your next PCS.
Plan My Move creates a custom checklist for your move, filled with information about the tasks you need to complete and how to complete them. Your checklist is tailored to the unique needs that you or your family have.
The National Defense Authorization Act for Fiscal Year 2020 set out eighteen rights of military service members and their families (Tenants) residing in privatized housing.
Your TRICARE eligibility doesn't change when you move. But it may change your health plan options. Find out what things you should keep in mind when you know you're about to move.