There are 327 million people in the United States. Only 1% serve in our military. Since 2001, the start of our nation's longest war, more than 3 million family members have been left behind as their loved one deployed.
Exhausted military families need our help more than ever. Help us continue our mission of strengthening our nation's families through programs designed to encourage healing, reduce challenges, and overcome obstacles together.
Through frequent moves, deployments, wartime stress, injury, and loss, military families need your support. Your gift will show these families that together we're stronger.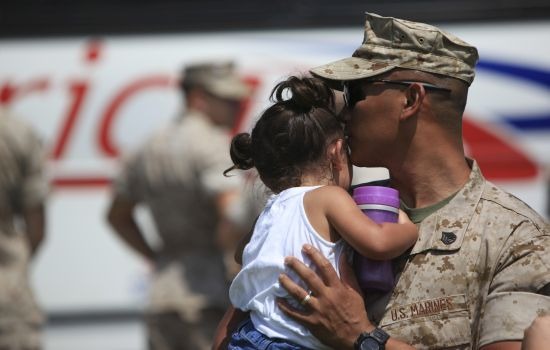 Charity Ratings
Through our continued advocacy on behalf of military families, we have commanded respect throughout the military and civilian communities. You can feel confident in your donation, as we:
Hold the Charity Navigator coveted 4-star rating
Hold an "A" rating from CharityWatch
Meet all 20 of the Better Business Bureau's standards for Charity Accountability
Rank at the "Platinum" level on the Guide Star 2019 Platinum Seal of Transparency