There are 334 million people in the United States. Only 1% serve in our military. Since 2001, the start of our nation's longest war, more than 3 million family members have been left behind as their loved one deployed.
Exhausted military families need our help more than ever. Help us continue our mission of strengthening our nation's families through programs designed to encourage healing, reduce challenges, and overcome obstacles together.
Through frequent moves, deployments, wartime stress, injury, and loss, military families need your support. Your gift will show these families that together we're stronger.
EIN/tax ID number: 52-0899384
What if you could leave a lasting gift that would continue helping military families 50 or even 100 years from now? NMFA Salute Society can help you with that. See how you can make a lasting impact for military families.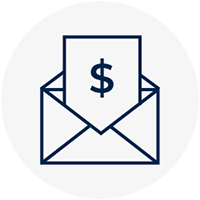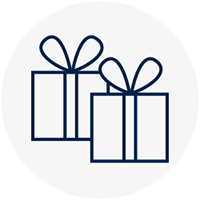 Matching Gifts and Workplace Giving
Double your gift with a match from your employer! Did you know many companies match the charitable giving of their employees, spouses, and retirees? Simply ask your company if they match these gifts and complete the form provided by your employer. After you fill out the form, send the form with your gift (or send it separately if you make an online donation) to:
National Military Family Association
2800 Eisenhower Avenue, Suite 250
Alexandria, VA 22314
We will process the match and return the form to your company. Call us at 703.931.6632 to answer any questions.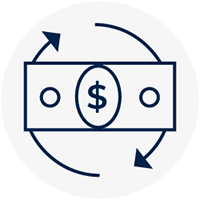 Supporters 70.5 or older with a traditional IRA are eligible to make a tax-free donation to NMFA directly from their IRAs. These gifts are tax-free, regardless of whether or not you itemize deductions on your tax return and they can even count towards fulfilling your Required Minimum Distribution (RMD) for the year.
You can use our online tool to make your tax-free donation online, print out the forms you need to complete the gift offline, or learn more about the benefits of giving from your IRA.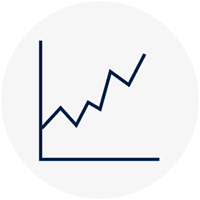 Mailing address:
CJM Wealth Management
3110 Fairview Park Drive, Suite 900
Falls Church, VA 22042
Phone number:
703-425-0700 or 800-916-9581
Contact:
Tracey Baker or Anthony Jones
Account#: P53-131036
DTC#: 0443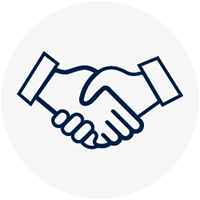 A gift of stock to the National Military Family Association will help support our far-reaching programs that strengthen our nation's families, and minimize your tax burden at the same time. Many donors prefer to make gifts of appreciated stocks, bonds, mutual funds, or exchange traded funds because it can have a large impact on our mission, while maximizing potential tax benefits by avoiding paying tax on capital gains. If you would like to transfer your appreciated stocks online, you can use our online tool to walk you through the process.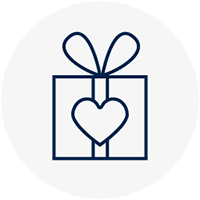 Donate in Lieu of Corporate, Holiday, and Wedding Gifts
By making a thoughtful financial donation to our Association on behalf of your company or event, you'll highlight your commitment to supporting our military families. If you would like us to help direct you, or your attorney, to initiatives that better support your personal interests and supply the customized language, please contact us. We can also help if you would like to make a legacy gift in the name of an honoree, living or deceased. Although we cannot answer legal questions, we would be happy to help with any questions you may have about our Association or giving opportunities. Just call the Development Team at 703.931.6632.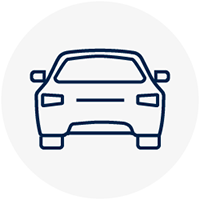 Donating your car, truck, van, SUV, boat, motorcycle, ATV, RV, trailer or airplane and donating the proceeds to military families has never been easier! Call CARS (Charitable Adult Rides & Services) at 1.855.500.RIDE or go online and they'll do the rest. Schedule a free pick up from anywhere in the US (and some areas of Canada).
Through "Vehicle Donation to Any Charity," you can donate any kind of vehicle – at no cost to NMFA, or you! All you'll need is your vehicle information and to fill out a few forms, and they'll take care of the rest – from arranging to pick up your car to sending you a tax receipt. Call 1.877.999.8322 to donate today.
Questions? Give us a call at 703.931.6632.