Donor Spotlight: Wounded Warrior Project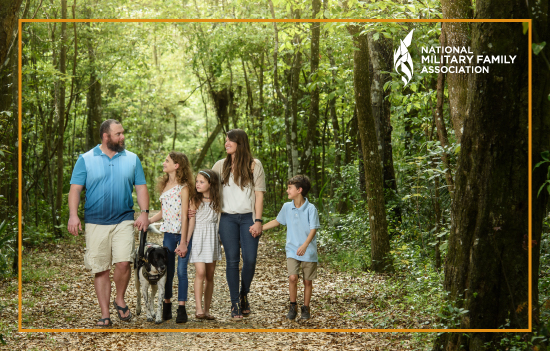 Each of our generous donors and partners have a special story for why they choose to support military families through NMFA. We are honored to share these stories with you.
Ten years of impact together.
Since 2003, the National Military Family Association's Operation Purple® Program, powered in part by Wounded Warrior Project® (WWP), has served 70,000 military family members through camps for military kids and retreats for the whole family.
With their support, our Operation Purple® Program has expanded from a free week of sleepaway camp for military kids around the country to a global program with virtual and in-person opportunities year-round that meets the needs of military families through every phase of military life.
"Military kids serve, too. And Wounded Warrior Project has been a true partner in caring for our military kids for more than a decade," said NMFA CEO Besa Pinchotti. "Whether they're dealing with military moves, stresses of military life or a parent's illness or injury, Operation Purple Camp lets them step away from it all and just be kids. The next challenge is always right around the corner and Operation Purple Camp gives them the rest, relaxation and community to handle it."
The mission of Wounded Warrior Project® (WWP) is to honor and empower wounded warriors. Since 2003, WWP has been committed to post-9/11 wounded service members and their families, helping them achieve their highest ambitions. WWP provides life-changing services in mental and physical health, career counseling, and long-term rehabilitative care — all at no cost to wounded warriors and their families.
Wounded Warrior Project is proud to partner with the National Military Family Association and help support Operation Purple camps which provide military-connected children with the opportunity to improve their mental well-being through skill building, shared experiences, access to the outdoors, and connection to additional resources.
Since 2012, WWP has invested more than $343 million in 218 organizations that assist wounded veterans and families at the local and national levels, connecting them with the resources they need to thrive in civilian life.
WWP's partnerships with veterans' service organizations expand the resources available to America's injured veterans and help ensure they and their families thrive long-term. This work is vital to building strong, resilient veteran families and communities. Learn more about WWP's Community Partnerships.
If your military family needs resources, visit WWP's Program Directory.
Photo credit: Wounded Warrior Project® (WWP)