We've made the difficult decision to cancel Operation Purple Camp for 2020. We worked every angle with our partners and camp sites and concluded that, within current CDC and state guidelines, we cannot confidently ensure the safety of our campers this year.
While we won't be together again in person until the 2021 camp season, NMFA is committed to finding ways to celebrate and connect our military kids this summer through a virtual week of camp. More on that soon!
Military families want to know what steps they need to take to keep themselves healthy and safe during the COVID-19 pandemic. Click here for answers.
Summer Camp Just for Military Kids
Operation Purple Camp offers military kids a free week of camp where they connect with other kids, just like them.
Children from all uniformed services, including National Guard, Reserve, Space Force, and the Commissioned Corps of the National Oceanic and Atmospheric Administration and United States Public Health Service may apply.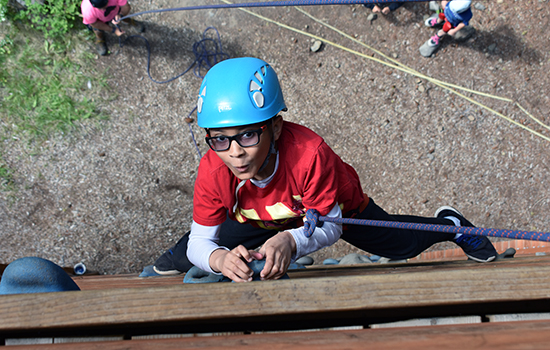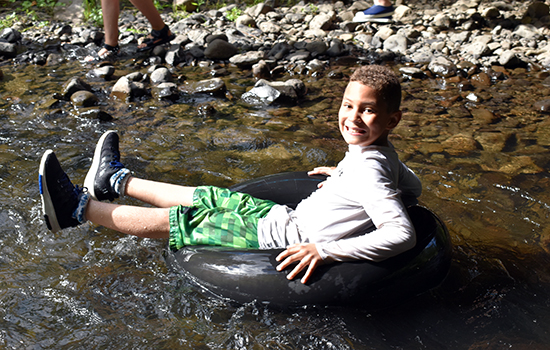 What can my child expect at camp?
When your military child attends Operation Purple Camp, they'll enjoy a true summer camp experience, complete with arts and crafts and outdoor activities, like ropes courses, canoeing, swimming, archery, and climbing walls. Campers will thrive in an environment with fully trained counselors and camp staff experienced in helping children adapt and overcome the stressors of military life.
By meeting kids like them, campers make life-long friends who understand what it's like for a parent to serve in the military. Campers are encouraged to celebrate the sacrifices they make and be proud of their role as a military kid!
Why is it Purple?
Purple happens to be the perfect mix of Army green, Coast Guard blue, Air Force blue, Marine Corps red, and Navy blue. In the military world, purple symbolizes all who serve, and at our Association, we know kids serve, too!
Operation Purple camp has served more than 64,000 military kids since its inception in 2004, and the memories made last a lifetime. You'll never forget the pride on their face when they return home from camp, and they'll never forget this amazing experience.
Operation Purple Camp Began
Military Kids Served since 2004
Want to know what to expect at Operation Purple Camp?
It gave us all a break from one another while he enjoyed camp, it showed that others care for military kids and their families, it helped my child develop independence, confidence and character.
I have only amazing things to say about the camp opportunity, the staff, and my daughters' happiness at camp. Everyone's participation in organizing is greatly appreciated.