DoD to Implement Dependent Care Flexible Spending Accounts for Service Members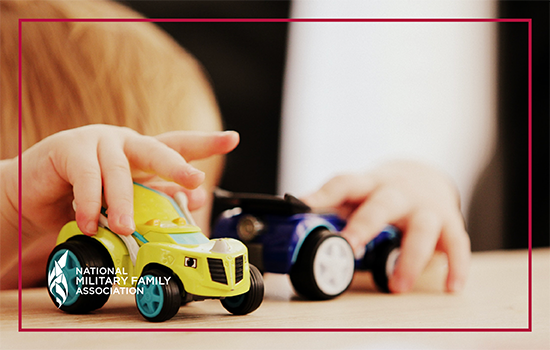 Service members will finally have an option to ease the cost of child care. For years we've urged the Department of Defense (DoD) to offer Dependent Care Flexible Spending Accounts (DCFSAs) for military families. They've heard us and answered.
Released Wednesday evening, Secretary of Defense Lloyd Austin's memo "Taking Care of Military Families" announced the Department of Defense's intention to establish this benefit, which is already available to federal employees, for service members.
"It is the Department's ongoing moral duty to spare our outstanding people stress and struggle on the homefront where we can," the memo stated. Secretary Austin says the establishment of this benefit, along with others that will affect the Exceptional Family Member Program, MyCAA, and military spouse professional licenses, is a tangible way for the DoD to show their appreciation and improve the quality of life for service members.
What is a Dependent Care Flexible Spending Account?
A dependent care flexible spending account is a pre-tax benefit account that allows the employee to designate up to $5,000 per plan year out of their paycheck for child care or adult care expenses. Eligible dependent care services include preschool, summer day camp, before- and after-school programs, and child or adult day care including babysitting and nanny services.
Child Care Affects Military Readiness
Access to high quality, affordable child care is critical for military readiness. It impacts military spouses' ability to seek employment and can even influence a family's decision to stay in the military. However, the rising cost of child care, which can cost on average $24,000 per year, is a significant financial burden. Service members need options to help them afford the cost of care, and DCFSAs are an important tool to help them do that.
NMFA Always Puts Military Families First
For more than a decade, we've shared the stories of military families affected by the high cost of child care with America's policymakers. We've asked Congress and DoD to establish DCFSAs for service members. Together with support in both the Senate and House of Representatives during the 117th Congress, NMFA was successful in getting legislation introduced through the Jobs and Childcare for Military Families Act, sponsored by Senator Kaine and Representative Norcross.
We're glad that DoD has taken our recommendations and is working to ensure DCFSAs will be accessible to service members. We are encouraged that this, along with other policies recently adopted by DoD, are part of a larger trend prioritizing the needs of the families of service members.