Operation Purple Family Retreats bring families from all uniformed services, including National Guard and Reserves, to beautiful outdoor locations to spend quality time reconnecting after a deployment, separation or during a time of transition. With other military families there to share the experience, it's the perfect environment to meet and bond with others in the same phase of military life.
Previous camp locations:
WA-Bainbridge Island
CA-San Diego
VA-Williamsburg
CO – Deckers
MD – Edgewater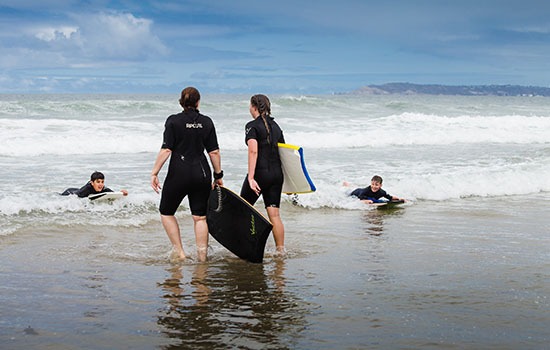 This Family Retreat brought unity and happy memories to our family. The stress that our military family endures takes a toll on everyone, but this experience gave us a sense that everything's going to be okay. The weekend flew by, but the impact and the memories will last a lifetime.
Cole Family
Sample Welcome Packet
Find information about:
Getting to camp
Recommended packing list
Program details and schedule
Camp map
Upcoming Family Retreats
Applications will be available 6-8 weeks prior to each Family Retreat.
Want to know what to expect at Operation Purple Family Retreats?