This One-Day Family Retreat invites active duty and veteran families, including spouses, caregivers, and children, to join us at Carderock Recreation Area in Potomac, MD.
Families will enjoy a full day of fun and respite designed to foster communication, connection, and strengthen the bonds of military families.
This unique experience will include a guided rock-climbing excursion, team-building activities, and a presentation of Military Park Passes with the support of the National Park Trust.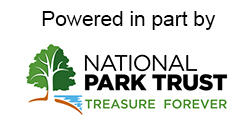 The Fun of Camp Without the Overnight Stay
We know it's not always easy to get your military family away for a traditional Operation Purple Family Retreat weekend. So we had an idea: one full day of fun!
Join other military families for a one-day event in locations around the country.
Families will take part in our special Welcome Ceremony and flag raising, spend the day exploring the outdoors and trying out exciting activities, then wrap up the fun in true Operation Purple style: with a flag lowering ceremony and S'mores around the camp fire!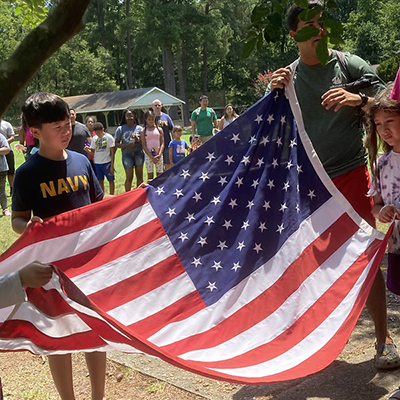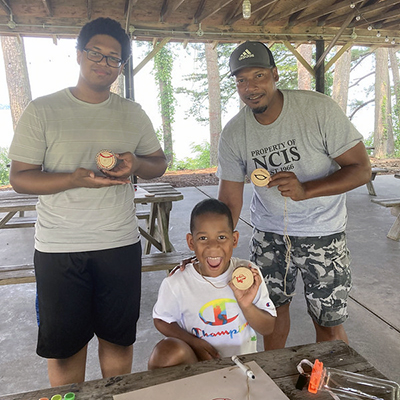 What to Expect at a One-Day Family Retreat
Your family can take part in the fun and excitement of a traditional Family Retreat without the commitment of an overnight stay. You'll have meals, snacks, and close out the day with a flag ceremony and bonfire!
If a day of kayaking, swimming, archery, hiking, and a campfire with s'mores sounds like an awesome day for your family, find a location near you and sign up to attend.
*Eligible families can register for one date only. Activities may vary based on location.