This One-Day Operation Purple Family Retreat invites families from all uniformed services, including National Guard and Reserves, to Harpers Ferry, West Virginia for a day of fun and togetherness!
This experience will be a full day of fun and respite designed to foster communication, connection, and strengthen the family unit. Families will start the day with a visit to Harpers Ferry National Historical Park in West Virginia and end at River Riders Family Adventure Resort. Come spend the day with other military families, make new friends, and create lasting memories together.
Service member must be present with their family to participate in retreat activities.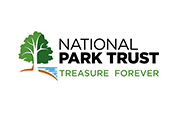 Camp Fire Alaska is nestled along the shores of Kenai Lake in Cooper Landing, approximately 2 hours from Anchorage, Alaska. This 160-acre campus within the Chugach National Forest is "wild Alaska" with opportunities to be off the grid, experience wildlife, and take in the epic beauty.
There is a half-mile long beach with access to hiking trails, boating activities, large fields for outdoor games, and an art building to create crafts.
Join other Hidden Helper military families for a one-day event of fun and respite for the whole family. 
Who Are Hidden Helpers? They are the brave children and youth who live in homes with wounded, injured, or ill service members and veterans.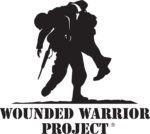 The Fun of Camp Without the Overnight Stay
We know it's not always easy to get your military family away for a traditional Operation Purple Family Retreat weekend. So we had an idea: one full day of fun!
Join other military families for a one-day event in locations around the country.
Families will take part in our special Welcome Ceremony and flag raising, spend the day exploring the outdoors and trying out exciting activities, then wrap up the fun in true Operation Purple style: with a flag lowering ceremony and S'mores around the camp fire!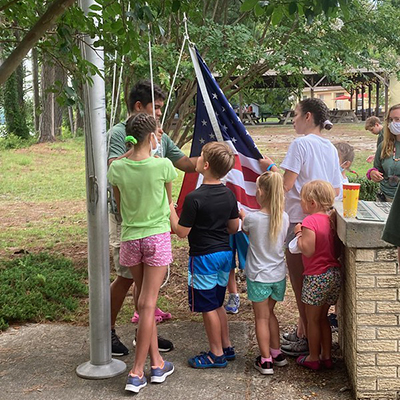 What to Expect at a One-Day Family Retreat
Your family can take part in the fun and excitement of a traditional Family Retreat without the commitment of an overnight stay. You'll have meals, snacks, and close out the day with a flag ceremony and bonfire!
If a day of kayaking, swimming, archery, hiking, and a campfire with s'mores sounds like an awesome day for your family, find a location near you and sign up to attend.
*Eligible families can register for one date only. Activities may vary based on location.