Open Now: 2023 Military Teen Experience Survey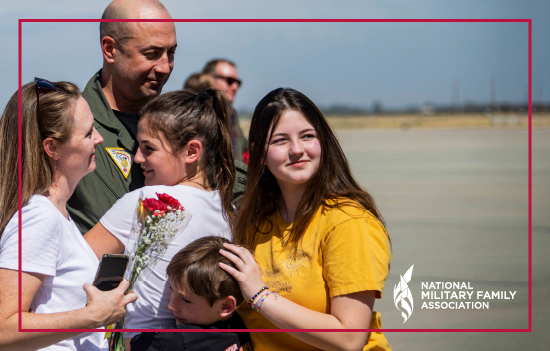 "Most military teenagers may not be old enough to vote, but they are still mature enough to articulate their feelings," said Matthew Oh, co-founder of Bloom: Empowering the Military Teen. "They serve alongside their parents, and they deserve to have their voices heard rather than simply be spoken about."
For the past two years, NMFA and Bloom have partnered together to find out what's going on with military teenagers. We gathered data through our Military Teen Experience Survey to get insight on what weighs on the minds of military teens and young adults—from mental health struggles to food insecurity. In 2021, the teens told us they weren't okay. The following year, they were doing better and wanted to make sure their fellow military teens were, too.
Now in 2023, it's time to check in with our military teens again.
Teens: Take this year's Military Teen Experience Survey now.
How We Use Our Survey Data
The data collected by our survey showed us that we need to do a better job paying attention to our military teens and their well-being.
Together, NMFA and Bloom use our data and expertise to amplify policies and programs that impact teens and young adults. The survey data helps us stand up programs and resources that teens and their families need, when they need it most.
In fact, our research has sparked important conversations, like the one we had with Military Interstate Children's Compact Commission.
"Military teens are often overlooked by the general population, yet the combination of constant transition, adjusting to new schools, and deployments with the common aspects of adolescence is a difficult lifestyle that should be given recognition and due credit to speak openly about," Bloom co-founder Elena Ashburn shared.
If you have a military teen in your family, or you know one, we'd like to invite them to participate in our 2023 Military Teen Experience Survey.
By: Angela Sablan Tenorio, Content Manager