November is Military Family Appreciation Month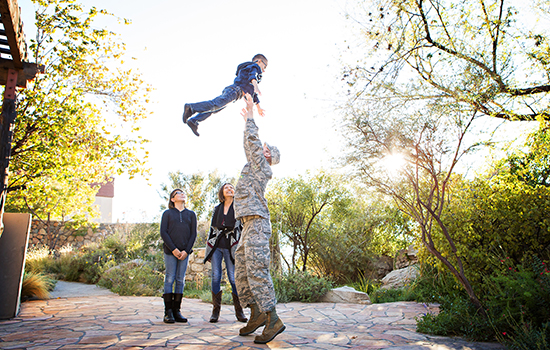 Fifty years ago, a group of military spouses gathered around a kitchen table determined to make sure their widowed friends—whose spouses died in war—weren't forgotten. They marched to the Capitol telling their stories and the National Military Family Association (NMFA) was born.
November is Military Family Appreciation Month—a time when America honors and recognizes those unique sacrifices and challenges family members make in support of their loved ones in uniform. No matter what rank or branch, or where life has taken them, our nation's military families share the common threads of service and sacrifice.
NMFA celebrates military families each day through:
Advocacy
Since our founding, NMFA has influenced, drafted, and supported legislation that protects and cares for military families through every stage of military life.
Camps, Retreats, & Adventures
Our Operation Purple Program, includes camps for military kids, as well as Buddy Camps, Family Retreats, and Healing Adventures to serve and support the whole military family.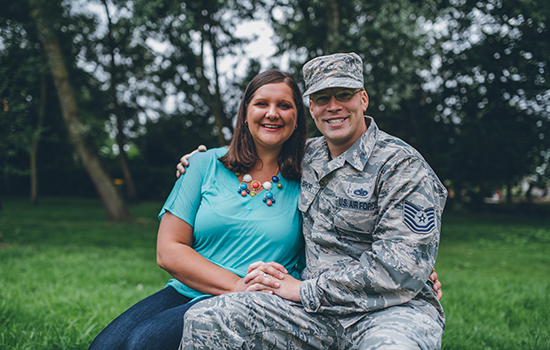 Scholarships
Our Military Spouse Scholarship program empowers military spouses to pursue their academic goals and cover business costs like license transfer fees, recertifications, and entrepreneurial startup costs.
The challenges of today's military family aren't the same as they were in 1969, but our mission to strengthen and support every member of the family remains the driving force behind our work.
As long as military service members lace up their boots and fight for our freedom, NMFA will support the ones who stand behind the uniform.
Caring for military families is a privilege and a responsibility—one we commit to continuing into our next 50 years.
Together we're stronger®.