National Military Family Association Named One of the Best Nonprofits to Work For
The Association ranked #32 on the annual list of nonprofits nationwide.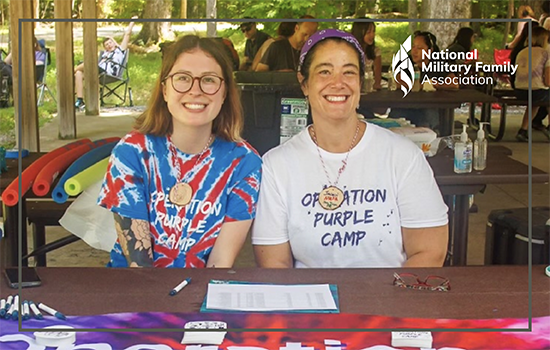 April 3, 2023
ALEXANDRIA, VA—The National Military Family Association (NMFA), the leading nonprofit dedicated to serving all military families, was recognized by The NonProfit Times as one of Best Nonprofits to Work For in 2023.
​​The Nonprofit Times identifies the honorees through a two-part evaluation considering workplace policies, practices, philosophy, systems and demographics for 25% of the score, and employee feedback for 75%. The combined scores determine the final ranking. NMFA scored highly in key categories, including work environment, role satisfaction, and corporate culture and communications.
NMFA was joined by five other military-focused nonprofits on this list. With an estimated 45,000 military and veteran support organizations around the country, military-focused nonprofits make up approximately 3% of the nonprofits in the United States, but 10% of this year's Best Nonprofits to Work For list.
"I couldn't be prouder of this designation. It's a celebration of our commitment to the team that gives their all each day," said Besa Pinchotti, CEO of NMFA. "Family is not only in our name, it also defines our culture—from the world class advocacy and programming this team delivers to the relationships we build with each other."
NMFA uses the acronym FIRE to describe its culture: Family-Focused, Innovative, Responsive and Empowering.
"The environment here is amazing," one employee shared. "You really do feel like the organization cares about you as a person, supports you, and encourages you to put family and wellness first."
Another employee shared, "I made clear my neurodiversity, and the conversation was, 'how can we ensure there is clear communication so that you can get everything you need to thrive?' Truly, NMFA cares about the person, cares about their professional growth, and cares for their personal growth."
NMFA brings its commitment to a family-focused, innovative, responsive, and empowering workplace in support of military families through advocacy and programs driven by research. To learn more about our mission, values, and career opportunities at NMFA, visit the Careers page.
About NMFA
The National Military Family Association (NMFA) is the leading nonprofit dedicated to serving all military families. Since 1969, NMFA has worked to strengthen and protect millions of families through its advocacy and programs. They provide spouse scholarships, camps for military kids, and retreats for families reconnecting after deployment and for the families of the wounded, ill, or injured. NMFA serves the families of the currently serving, veteran, retired, wounded or fallen members of the Army, Marine Corps, Navy, Air Force, Space Force, Coast Guard, and Commissioned Corps of the USPHS and NOAA.