Military Kids Deserve Better: End TRICARE Young Adult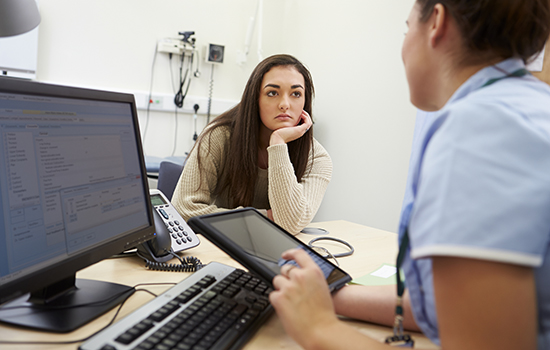 One of the best parts of parenthood is celebrating milestones with your child. As parents, we savor these moments. But for military parents, milestones like turning 21 or graduating from college that should come with celebration now come with a new worry, one that isn't shared by most of their civilian neighbors and friends: what health care coverage will our child have now?
Aging Out of TRICARE and Into TRICARE Young Adult
Military kids are only covered by TRICARE until the age of 21, or 23 if they're enrolled in college. Parents are left with the question: what do we do about coverage for health care? For many military families, the answer is to enroll their child in TRICARE Young Adult (TYA). TYA is a premium-based plan available to young adult military dependents until the age of 26. Families can choose either TYA Prime or Select. The plans offer the same coverage as the basic TRICARE benefit, but at a hefty price tag. For 2021, it costs $257 per month for TYA Select. Premiums for TYA Prime are a whopping $459 per month.
Is TRICARE Young Adult Worth the High Price Tag?
The high cost of TYA forces some families to make difficult decisions about their children's future. One military parent shared, "Our daughter is college-age but has special education concerns. So full time college is not ideal, but we feel we must encourage it because of health insurance."
TRICARE policies also penalize young adults whose academic achievements allow them to finish college early. Another military parent told us her oldest child worked hard in college and graduated in three years, at age 21, "She lost a year's worth of free coverage by graduating early."
Some families are surprised to learn that TRICARE coverage for their young adult children requires a separate enrollment and premium. They point to their civilian neighbors with commercial employer-based health coverage, whose kids are automatically covered by their policies up to age 26 and wonder, why the disparity? We wonder the same thing.
Young Adult Dependents Deserve a Better Option for Health Care Coverage
We're proud to support H.R. 475, the Health Care Fairness for Military Families Act. Sponsored by Rep. Elaine Luria (D-VA) and Rep. Michael Waltz (R-FL), this bill would eliminate TRICARE Young Adult and automatically extend TRICARE coverage to young adult dependents up to the age of 26, just like every other employer-based insurance plan.
No military family, serving and sacrificing so much for this country already, should have to decide between their child's future and their child's health care coverage. Today's young adult dependents are the same kids who watched their parents deploy multiple times to Iraq and Afghanistan. They deserve the same protection afforded to other young adults whose parents have employer-based health coverage. Congress must pass H.R. 475 and address this inequity.
Do you have young adult children who are enrolled in TRICARE Young Adult? How is the financial impact affecting your family? Share your story with us.
By: Eileen Huck, Government Relations Deputy Director