It's the First Open Season for Dependent Care Flexible Spending Accounts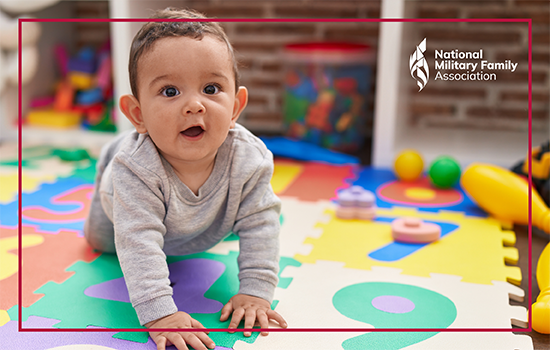 Military families have a new option to ease the cost of child care, and now is the time to sign up!
For years we've urged the Department of Defense (DoD) to offer Dependent Care Flexible Spending Accounts (DCFSAs) for military families, and earlier this year, Secretary of Defense Lloyd Austin announced the expansion of this benefit to service members.
The rising cost of child care, which can cost on average $24,000 per year, is a significant financial burden. Access to high-quality, affordable child care impacts military spouses' ability to seek employment and can influence a family's decision to stay in the military.
"It is the Department's ongoing moral duty to spare our outstanding people stress and struggle on the homefront where we can," he said in his Taking Care of Our Service Members and Families memo.
A dependent care flexible spending account is a pre-tax benefit account that allows the employee to designate up to $5,000 per plan year out of their paycheck for child care or adult care expenses. Eligible dependent care services include preschool, summer day camp, before- and after-school programs, and child or adult day care including babysitting and nanny services.
For more information and to sign up, visit Military One Source.