How to Use the GI Bill as a Dependent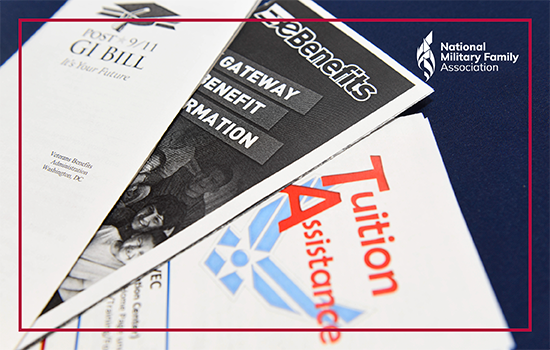 Can Spouses and Kids Use the Post-9/11 GI Bill Benefit?
One of the most valuable benefits earned by serving in the military is the Post-9/11 GI Bill. However, not every service member chooses to go back to school after leaving the military, so transferring all or part of their Post-9/11 GI Bill to their spouse or kids is a great option.
Service members who qualify for the GI Bill can receive up to 36 months' worth of financial support to attend college, graduate school, or vocational and technical training, as well as stipends to pay for housing and books.
Here's what you should know about transferring Post-9/11 GI Bill Benefits to family members:
Who is Eligible?
To transfer their GI Bill benefit, the service member must be on active duty or Selected Reserve service with at least six years of service. Spouses can begin using transferred benefits immediately. Children can use transferred benefits after the service member has completed 10 years of service. In addition, the child must be between 18 and 26 years old and have earned their high school diploma to use the benefit.
Can the Benefit be Shared?
Yes! Service members who are interested in transferring their Post-9/11 GI Bill benefits should consider transferring at least one month to each dependent family member. Benefits can be reallocated among dependents at any time. The service member also always has the option to reclaim any unused portion of the benefit.
Is There a Catch?
Service members who transfer their Post-9/11 GI Bill benefits incur a four year service requirement. If you are interested in transferring the benefit, it's important to do so as soon as possible to ensure you can meet the additional service requirements.
We are a Surviving Family; Can We Use the GI Bill?
Yes! The Fry Scholarship was created to support surviving spouses and children of fallen service members.
How Do We Get Started?
Active duty service members can request a Transfer of Education Benefits (TEB) through milConnect. Keep in mind: every Service branch has its own procedures for processing TEB requests. Be sure to check your status to ensure your TEB was processed correctly.
Other Resources to Help:
Post-9/11 GI Bill Fact sheet on Transferability
Military One Source and GI Bill Benefits/Transfer or call 800-342-9647
Department of Veterans Affairs GI Bill or call the GI Bill Hotline 888-442-4551
By: Angela Sablan Tenorio, Content Manager