Graduating from College? Add TRICARE Young Adult Enrollment to Your To-Do List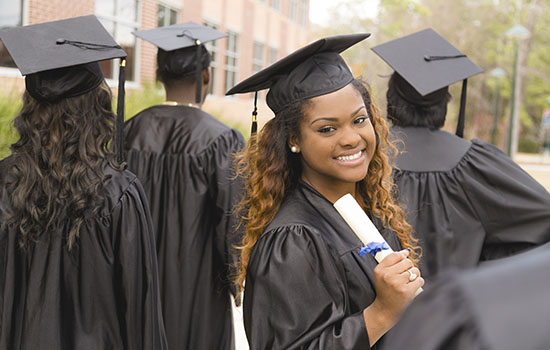 College graduation comes with a long list of to-dos for young adults and their families: order cap and gown, pack out of dorm room, pick up diploma. For military families, there's one more item on the checklist: enroll in TRICARE Young Adult in order to retain health care coverage.
That last item comes as a surprise to many military families. They know that their civilian neighbors and friends are able to keep their young adult children on their health insurance plans up to the age of 26. However, that's not the case for TRICARE. TRICARE only covers young adult dependents up to age 21, or 23 if they are enrolled in school. A young adult over age 21 will lose TRICARE coverage on the day he or she graduates from college.
Many military families choose to extend their young adult child's TRICARE coverage by enrolling in TRICARE Young Adult (TYA). Enrolling in TYA is easy – but it isn't cheap. In 2022, the monthly premium for TYA Select is $265. The premium for a young adult enrolled in TYA Prime is even higher – an eye-popping $512 every month.
Military families rightly wonder why they have to bear this additional financial burden while their civilian neighbors and friends do not. We wonder the same thing. That's why we're proud to support H.R. 475, the Health Care Fairness for Military Families Act. Sponsored by Rep. Elaine Luria (D-VA) and Rep. Michael Waltz (R-FL), this bill would eliminate TRICARE Young Adult and automatically extend TRICARE coverage to young adult dependents up to the age of 26, just like every other employer-based insurance plan.
No military family, serving and sacrificing so much for this country already, should have to struggle to afford their child's health care coverage. Today's young adult dependents are the same kids who watched their parents deploy multiple times to Iraq and Afghanistan. They deserve the same protection afforded to other young adults whose parents have employer-based health coverage. Congress must pass H.R. 475 and address this inequity.
Do you have young adult children who are enrolled in TRICARE Young Adult? How is the financial impact affecting your family? Share your story with us.