Failure to Cover Treatment for Eating Disorders Puts Military Families at Risk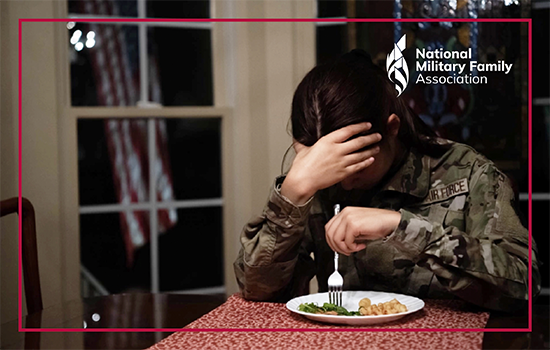 Eating disorders such as anorexia and bulimia are among the most common mental health issues and are also some of the most difficult to treat. Service members and military families are not immune to these conditions.
Military Families at More at Risk for Eating Disorders; Have Less Help
Studies show that service members and their families are at more risk to develop eating disorders than their civilian counterparts. The military's emphasis on "making weight" and the stresses associated with frequent moves and deployments can too often lead service members and military families to struggle with eating disorders.
Given that military families face a higher risk of eating disorders, we might expect TRICARE to offer top notch coverage to treat them. Unfortunately, that is not the case. Families tell us that finding a TRICARE authorized provider to treat their or their child's eating disorder can be all but impossible. Worse, TRICARE does not cover residential treatment for eating disorders for beneficiaries older than 20.
No Help From TRICARE and DHA Despite Mandates
In 2021, we worked with advocates to pass the SERVE Act, which directed TRICARE to cover residential treatment for eating disorders for active duty dependents over age 20. That legislation was included in the Fiscal Year 2022 National Defense Authorization Act (NDAA). However, TRICARE has not yet implemented the provisions, meaning that military spouses and young adult children struggling with eating disorders still cannot get the care they need. This is unacceptable.
Military families need and deserve the full range of treatment options to help them recover from eating disorders, regardless of their age. We've joined with the Eating Disorders Coalition (EDC) and 55 other organizations in a joint letter sent to the Defense Health Agency asking that they immediately implement the provisions of the SERVE Act.
You Can Help. Here's How:
We need your help to ensure military families' voices are heard. Contact your Senator or Representative and ask them to push the Defense Health Agency for full implementation of the SERVE Act. Military families' health and well-being depend on it.
Have you or a family member struggled with an eating disorder? Have you been able to find treatment through TRICARE? Share your story with us.