Drill Weekend Child Care Pilot May Help Army Families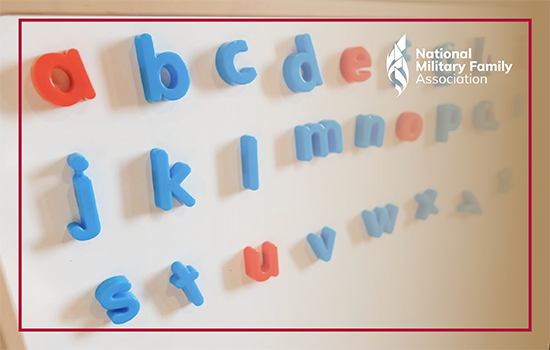 Finding the right child care for a service member's non-traditional working hours can be challenging, especially for Guard and Reserve families leaving for scheduled drill weekends. Members of the Guard and Reserve components don't have access to the variety of options that traditional service members do. The good news is that the Army has recognized the unique needs of these families and, last fall, rolled out a pilot program to provide no-cost child care for Army National Guard and Reserve service members.
Child Care Pilot Program to Address Needs of Soldiers
This long-requested pilot is an important step in helping Army families get the support they need, ensuring readiness for drilling soldiers as well as retention. Often a Guard or Reserve family won't live near a base and must travel to meet their weekend drilling requirements. This can put an additional burden on the family to find weekend child care, especially in cases where the spouse is working, the parents are dual military or are a single service member parent.
Program Qualifications and Limitations
The pilot is currently available in six states: Massachusetts, New Hampshire, New Mexico, Ohio, Virginia, and Washington. While there is no reported timeline for growth, the Army is hoping to add between 5-10 states per year and gradually expand to all states and territories.
TO QUALIFY: Families will need to enroll their child in DEERS and verify they meet one of the following conditions:
They are a single parent household
They are Dual military, with a spouse also drilling or deployed
The spouse is working during a drill weekend
The spouse is attending a class or training during the drill weekend
Additionally, the program is currently only available to children between the ages of 6-12.
For families interested in enrolling in the program, it's important to note that registration is time-consuming and must be done at least two months in advance in order to ensure that child care is available for them.
Advocating For Future Expansion and Availability of Child Care
While the pilot program signifies the need for child care options for the Guard and Reserve families, there is an opportunity for more. NMFA will continue to support the growth of this program and other efforts to support Guard and Reserve Families, including:
Funding to support expansion into more states
Expanding the pool of providers so more options are available for weekend care,
especially in rural areas
Expand eligibility for this program to children under the age of 6, where feasible
To learn more about this program, visit the ChildCare Aware of America website at ChildCareAware.org.