DoD Announces New Priorities to Improve Military Family Quality of Life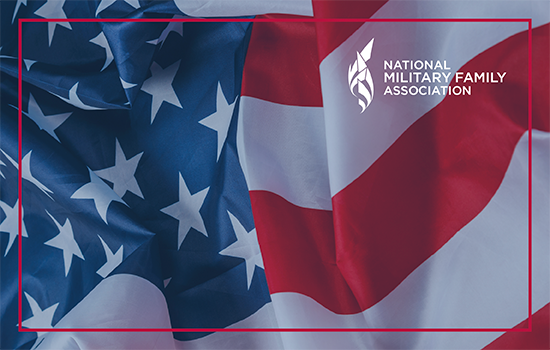 On March 22, Secretary of Defense Lloyd Austin released a memo expressing the Department of Defense's (DoD) commitment to improve support for military families. The memo, Strengthening Our Support for Service Members and Their Families, includes six specific actions the DoD will undertake to support military families.
The National Military Family Association is pleased that DoD is listening to military families and moving forward with responsive solutions to meet their needs. Outlined in their memo are the following policies they intend to implement:
Universal Pre-K at DoDEA Schools
NMFA is excited to see the department is prioritizing universal prekindergarten at DoD Education Activity (DoDEA) Schools. Last month we sent a letter to Secretary Austin urging the DoD to support Pre-K programming at DoDEA's overseas locations. Adding universal Pre-K at DoDEA schools will support military kids' education and help relieve overburdened Child Development Centers and allow for greater work flexibility for service members and military spouses. The DoD has an up-to-date fact sheet regarding the details of DoD's Universal Pre-K program.
Dependent Care Flexible Spending Accounts
Ensuring service members have access to Dependent Care Flexible Spending Accounts (DCFSAs) has been a policy priority for NMFA for several years. During the 117th Congress, NMFA actively supported the Jobs and Childcare for Military Families Act, which instructed DoD to implement DCFSAs for service members. However, we've always argued that the DoD has the authority to implement this benefit without needing legislation – which it acknowledged in its March 22 memo. Ensuring service members have access to this benefit is not only good policy, but it will also bring parity to the benefits that the DoD offers its civilian employees.
New Parental Leave Benefits
While the DoD issued new policies to provide 12 weeks of paid, non-chargeable parental leave to service members earlier this year, implementation of new policies always takes time. It is encouraging to see that the DoD recognizes that just because they issued a change in policy doesn't necessarily mean it will be implemented as intended unless they continue to ensure awareness of the benefit. The announcement of a messaging campaign to promote and socialize the new Military Parental Leave Policy is a wise decision.
Support for Exceptional Families
The memo calls for swift action to improve the Exceptional Family Member Program (EFMP), requiring several improvements within 90 days. These improvements will be:
Establishing a standard process for enrolling and disenrolling families from the program
Requiring that support personnel make contact with each enrolled family member at least once a year
Better coordinating the way support personnel are assigned to families
Easing the transition between support personnel
Enhancing EFMP support oversight and evaluation
While military families already have access to a specialty consultant through Military One Source, the memo makes it clear DoD is trying to ensure that a family has a designated consultant to work with instead of having to navigate the challenges that come with having a different consultant every time they need assistance. This is a good step in the direction of continuity of services and provides families with the information and facts they so desperately want.
Expand Eligibility for MyCAA
The Department's announcement that it is expanding eligibility for MyCAA scholarships is encouraging. The memo will expand eligibility for MyCAA to military spouses whose service member spouses are in paygrades E-6 and O-3 and increase the number of available scholarships. We're pleased that more spouses will be eligible for this valuable benefit, which offers tuition assistance for a range of credentialing, licensing, and professional development programs. NMFA also believes that expanding MyCAA scholarships to include all undergraduate degrees would benefit military spouses and military families. The DoD does not currently have the statutory authority to expand this eligibility on its own, but it is one of our Legislative Priorities for the 118th Congress.
Make Professional Licenses Portable
The DoD, through the Defense State Liaison's Office (DSLO), has been working diligently for many years with states to ensure licensure portability and expedited issuance for military spouses who relocate to a new jurisdiction as a result of military orders. The March 22 memo reinforced the department's commitment to this work and collaboration with states.
While the memo also addressed an update to the federal Servicemembers Civil Relief Act via the Veteran's Education and Auto Improvement Act of 2022 that calls for states to recognize licenses with similar scopes of practice, it did not address the fact that there is no implementation mechanism for this federal law. The memo also states that the new federal law will reduce burdens on service members and military spouses as they move between states. While the law may be able to impact military families positively, there is also the possibility that, given the lack of implementation and enforcement mechanism in the law, it may not have the intended impact. It would have been much more responsible for the DoD to address the lack of implementation mechanism instead of only committing to broad awareness of the law. Awareness of the law, without an awareness of the concerns for implementation, could create unrealistic expectations around licensure reciprocity among military families.
The DoD's Spouse Employment Fact Sheet outlines some of the licensure reciprocity efforts of the department.
What are your thoughts on the DoD's latest memo on supporting military families? Share your story below.
By: Meredith Smith, Government Relations Deputy Director