Congress Must Act Now to Prevent Shutdown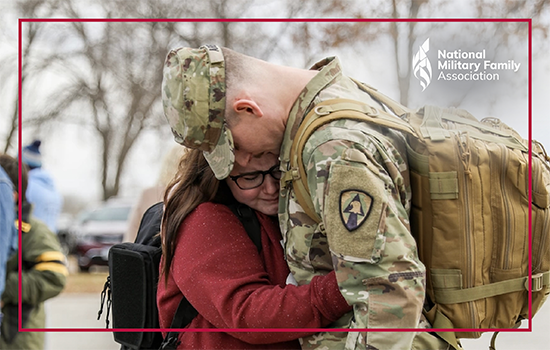 Thirty days ago, we watched the clock tick to a potential government shutdown, only to be given temporary relief in the final hours. Now, here we are again… with two weeks left for Congress to take action and prevent a shutdown that would leave military families, many of whom struggle to make ends meet, without the pay, programs, and support they rely on.
But the stakes are higher this time. Threats around the world have added new stress to military families that didn't exist in early October. Twenty thousand service members are already deployed to dangerous locations in the Middle East, including in Syria, Iraq, and the Mediterranean Sea.
Politics may be complicated, but the solution to the threats facing military families is simple.
The National Military Family Association calls on Congress to:
Pass a government spending bill ensuring that service members are paid and the programs they rely on are available to support them and their families;
Ensure that our Coast Guard families, who spent 35 days without pay in the last shutdown, are included in those provisions;
Fully fund the non-defense programs relied on by military families, such as SNAP, WIC and Impact Aid;
Remove the blockade on senior military officers and fill critical leadership positions.
We cannot expect our military to focus on their mission when their families at home may not be able to put food on the table.
We cannot expect our military to execute complex, dangerous missions without experienced leadership at the helm.
And we cannot expect our military families to continue to make sacrifices for our national security without a strong message from Congress that their service is worth it.