Asian American Pacific Islanders Heritage Month: Military Families Share Their Story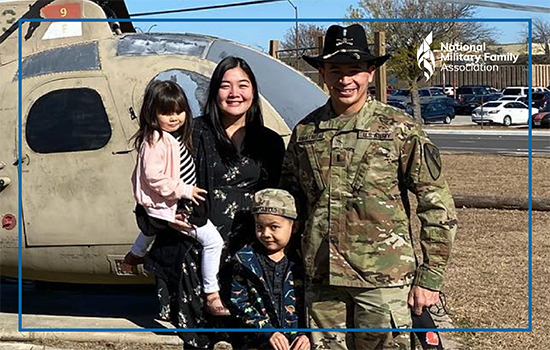 May is Asian American Pacific Islander (AAPI) Heritage Month, a time to celebrate the contributions and achievements of AAPIs in our country. According to the Department of Defense, in 2020, more than 77,000 service members across the military branches identified as Asian/Pacific Islander. Serving alongside them are their military families. At NMFA, we reached out to AAPI military families and got their thoughts on what this month means to them.
QUICK FACT: AAPI encompasses all of the Asian continent and the Pacific islands of Melanesia (New Guinea, New Caledonia, Vanuatu, Fiji, and the Solomon Islands), Micronesia (Northern Marianas, Guam, Wake Island, Palau, Marshall Islands, Kiribati, Nauru, and the Federated States of Micronesia), and Polynesia (New Zealand, Hawaiian Islands, Rotuma, Midway Islands, Samoa, American Samoa, Tonga, Tuvalu, Cook Islands, French Polynesia, and Easter Island).
Honor, Courage, and Giving Back
Service members from Asian countries, islands throughout the Pacific Ocean and around the Pacific Rim have made significant and lasting contributions to the nation. For many of these service members, the oath to serve was inspired by heroic actions in their homeland.
Will Williams, a Coast Guardsman and son of an Airman felt the call to serve because the islands he calls home had seen the perils of war and the liberation that followed.
"The War in the Pacific included my home nation of Guam and Saipan," he said. "And when the United States armed forces liberated our islands, it reached the depths of our heart and soul and reminded us that freedom is worth fighting for, that your fellow brothers and sisters are worth sacrificing for."
Williams believes honor and courage come with wearing a military uniform. With his father and brothers, the oath to serve has its roots in their island home's deep appreciation for the military community.
Brought Together by the Military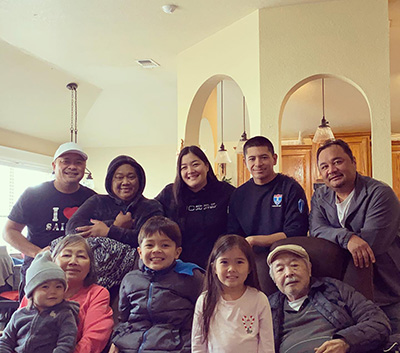 For Michiko Gumataotao, spouse of an Army soldier and daughter of an Airman, AAPI month is a meaningful time to reflect on her family's heritage and how military service tied it together.
"My Japanese father was serving in the Air Force when he met my Chamorro mother on the island of Tinian over 50 years ago," she recalled. "The military life continues to give us security, and I am grateful for what I have because of it."
Michiko's brothers have also served in the armed forces and credit their father's service and their life as a military family as a catalyst for their own service.
Honoring Asian Americans and Pacific Islanders
Asian American and Pacific Islanders have a rich history of service in the military and the military family community. Alongside the Department of Defense's efforts to pay tribute, NMFA stands with AAPI and all military families to better support them and their unique military journey.
Together our contributions will make our nation stronger.
By: Angela Sablan Tenorio, Content Manager