NMFA has their back. YOU can too.
Help Military Families Start the School Year Strong
Going back to school means something different for military families.
For a third of military kids, it means settling into a new school and making new friends.
For a quarter of military spouses who are unemployed, it means going back to school to prepare for the next step in their careers.
And for all military families, it means facing another unpredictable year of military life.
NMFA has their back. YOU can too.
At NMFA, we understand the challenges that our service member heroes and their families experience at each stage of their military journey.
Together, we can stand with our military members and their families and provide critical support for each new transition.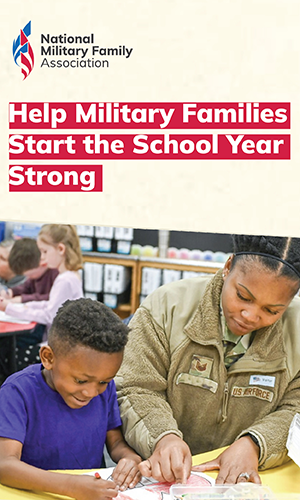 Other Ways to Give
For questions regarding donations:
703-740-4606