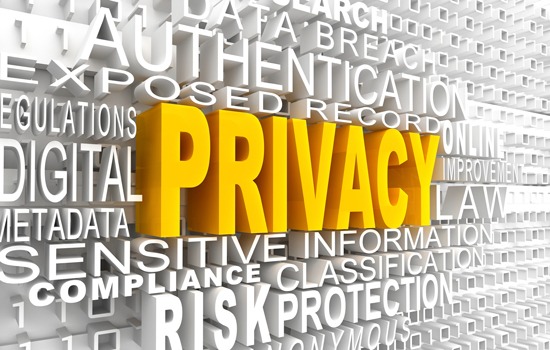 Any contact or other personal information supplied to NMFA by our donors will be used solely to fulfill their donation. NMFA does not sell or share donor lists, nor send donor mailings on behalf of other organizations unless you, the donor, have given us specific permission to do so. All requests to remain anonymous will be honored. Donors who supply NMFA with their postal address or email address may be contacted periodically for solicitation purposes and/or with information regarding upcoming Association events, programs, and initiatives. Donors may request to be permanently removed from NMFA's mailing list by contacting us via email, phone, or postal mail. All requests to be removed from NMFA's mailing list will be honored. NMFA does not participate in third-party telephone fundraising activities. Donors who supply NMFA with their telephone number will only be contacted by telephone regarding donations they have made. Donors who are also members of our Association will receive information about their membership and periodic communications on our programs and activities. We will also maintain your subscription to any of our other publications or notices you elect to receive. View our full privacy policy here.
Donor Bill of Rights
NMFA does not sell or share donor lists, nor send donor mailings on behalf of other organizations unless you, the donor, have given us specific permission to do so. All requests to remain anonymous will be honored. Donors who supply NMFA with their postal address or email address may be contacted periodically for solicitation purposes and/or with information regarding upcoming Association events, programs, and initiatives. NMFA does not participate in third-party telephone fundraising activities. We declare that all NMFA donors have these rights:
To be informed of our organization's mission, of the way we intend to use donated resources, and of our capacity to use donations effectively for our intended purposes.
To be informed of the identity of those serving on our organization's governing board, and to expect the board to exercise prudent judgment in its stewardship responsibilities.
To have access to the organization's most recent financial statements.
To be assured their gifts will be used for the purposes for which they were given.
To receive appropriate acknowledgment and recognition.
To be assured that information about their donation is handled with respect and with confidentiality to the extent provided by law.
To expect that all relationships of our organization to the donor will be professional in nature.
To have the opportunity for their names to be deleted from organization's any mailing lists.
To feel free to ask questions when making a donation and to receive prompt, truthful and forthright answers.
State Nonprofit Disclosures
Certain states require written disclosures for nonprofit organizations soliciting contributions. Individual state disclosures are below.
Florida: A COPY OF THE OFFICIAL REGISTRATION AND FINANCIAL INFORMATION MAY BE OBTAINED FROM THE DIVISION OF CONSUMER SERVICES BY CALLING TOLL-FREE, WITHIN THE STATE, 1-800-435-7352 (800-HELP-FLA), OR VISITING www.FloridaConsumerHelp.com. REGISTRATION DOES NOT IMPLY ENDORSEMENT, APPROVAL, OR RECOMMENDATION BY THE STATE. Florida Registration #CH15387
Georgia: A full and fair description of our programs and our financial statement summary is available upon request at our office and phone number indicated above.
Maryland::For the cost of copies and postage, from the Office of the Secretary of State, State House, Annapolis, MD 21401.
Mississippi: The official registration and financial information of National Military Family Association, Inc. may be obtained from the Mississippi Secretary of State's office by calling 1-888-236-6167. Registration by the Secretary of State does not imply endorsement.
Nevada: Contributions may be tax deductible pursuant to the provisions of sec. 170(c) of the Internal Revenue Code of 1986, 26 U.S.C. ¤170(c).
New Jersey:: INFORMATION FILED WITH THE ATTORNEY GENERAL CONCERNING THIS CHARITABLE SOLICITATION AND THE PERCENTAGE OF CONTRIBUTIONS RECEIVED BY THE CHARITY DURING THE LAST REPORTING PERIOD THAT WERE DEDICATED TO THE CHARITABLE PURPOSE MAY BE OBTAINED FROM THE ATTORNEY GENERAL OF THE STATE OF NEW JERSEY BY CALLING (973) 504-6215 AND IS AVAILABLE ON THE INTERNET AT www.state.nj.us/lps/ca/charfrm.htm. REGISTRATION WITH THE ATTORNEY GENERAL DOES NOT IMPLY ENDORSEMENT.
New York: Upon request, from the Attorney General Charities Bureau, 120 Broadway, New York, NY 10271. North Carolina: Financial information about this organization and a copy of its license are available from the State Solicitation Licensing Branch at 1-919-814-5400. The license is not an endorsement by the state.
Pennsylvania: The official registration and financial information of National Military Family Association, Inc. may be obtained from the Pennsylvania Department of State by calling toll-free, within Pennsylvania, 1-800-732-0999.
Virginia: From the State Office of Consumer Affairs in the Department of Agriculture and Consumer Affairs, P.O. Box 1163, Richmond, VA 23218.
Washington: From the Secretary of State at 1-800-332-4483 or https://www.sos.wa.gov/charities/
West Virginia: West Virginia residents may obtain a summary of the registration and financial documents from the Secretary of State, State Capitol, Charleston, WV 25305.
Wisconsin: A financial statement of the charitable organization disclosing assets, liabilities, fund balances, revenue and expenses for the preceding fiscal year will be provided to any person upon request.
REGISTRATION WITH A STATE AGENCY DOES NOT CONSTITUTE OR IMPLY ENDORSEMENT, APPROVAL OR RECOMMENDATION BY THAT STATE. More information about nonprofit fundraiser disclosures and annual charity registrations.