Military Spouses Honored by NMFA and Fisher House Foundation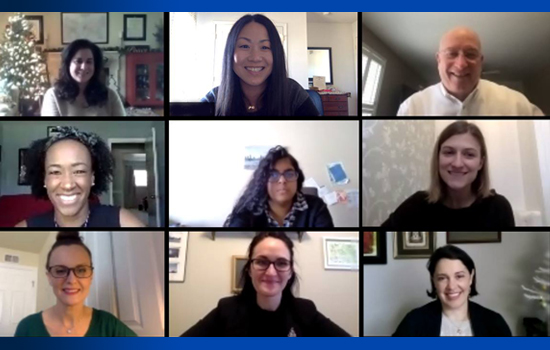 "One of our best assets as military spouses is our ability to pivot at a moment's notice."
Tara Smith speaks from experience. She is in the final year of earning her Master's in Social Work, works full time, and is completing a mandatory internship. All while her Marine Corps husband serves our country overseas.
"We embrace the Semper Gumby motto and keep it moving," she shared.
Finishing her degree and licensure before their next PCS move is Tara's goal. But it's not always easy for military spouses like her. Often, spouses will put their own careers and education on hold to support their service member spouse's military career.
The financial burden of stopping and restarting college classes, paying huge fees to transfer a professional license, or keeping a small business afloat keeps many military spouses from becoming gainfully employed at future duty stations.
At NMFA, we believe military spouses are a key component to the success of the military member. And our friends at Fisher House Foundation believe in spouses, too.
For 13 years, Fisher House Foundation and NMFA have partnered to empower military spouses with scholarship funding. More than 1,500 spouses have received $2.2M in awards to help alleviate the costs associated with pursuing higher education, entrepreneurship, and other career aspirations.
This week, NMFA and Fisher House Foundation held a virtual luncheon to recognize a handful of those military spouse scholarship recipients chasing their career and education dreams, despite the challenges of military life.
"If we're going to make a difference for the military community, it needs to be through the military spouse," Dave Coker, President of Fisher House Foundation, shared during the event. "This scholarship will make the community stronger. We're proud of you and what tomorrow will bring for you."
Thanks to Fisher House Foundation, 255 spouses like Tara received a total of $300,000 in funding this year.
Meet this year's Fisher House Scholarship recipient honorees.