Military Family Financial Protections Are at Risk: NMFA Testifies on the Hill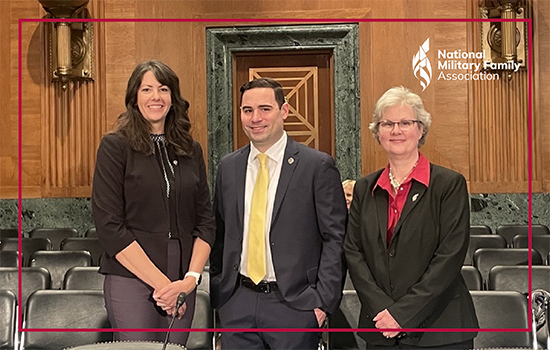 Today, the National Military Family Association testified before the Senate Banking, Housing and Urban Affairs Committee about safeguarding financial protection for military families.
Many people assume that steady paychecks and other earned benefits mean service members and their families are immune to financial struggles. But military families know all too well that's not the case. Military spouse unemployment is at over 20% and hasn't budged in over a decade. Frequent military moves are expensive and aren't fully covered. And many of the challenges of military life lead families to seek healthcare—and mental healthcare—off the installation where they pay out-of-pocket for the care they need.
All these stressors make service members and their families easy targets for predatory lenders and identity thieves.
The Military Lending Act (MLA), created in 2007, capped interest rates for military lending products and the Consumer Financial Protection Bureau (CFPB) was granted enforcement authority by Congress in 2013 and CFPB has made significant progress in supporting military families… through enforcement of consumer financial laws and offering a space to seek resolution.
But the CFPB is at risk. The Supreme Court has taken up a case that could weaken the agency or eliminate it altogether.
"Evolving world conflicts mean that service members must remain ready and focused on their mission," NMFA Government Relations Director Kelly Hruska told the Committee. "In this environment, it is more important than ever to ensure that military families have the tools and protections they need to ensure their financial stability."
Senator Jack Reed (D-RI) pointed out the fast-changing technology in the banking world and asked about the role CFPB plays.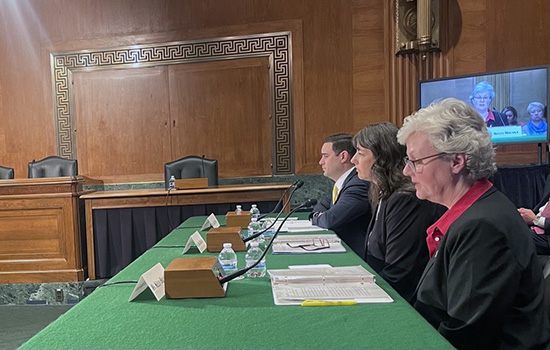 "Laws and agencies are slow to keep up," said Hruska. "CFPB identifies issues early so we can find financial solutions."
"Military families don't have high power lobbyists, they have CFPB," said Committee Chairman Sherrod Brown (D-OH). "You can't say you support service members and veterans if you're going around this town saying you don't support the CFPB."
When asked what would happen if Congress did away with CFPB, Hruska answered "It would be frightening."
NMFA testified today alongside our partners in supporting military family financial well-being: the Military Officers Association of America (MOAA) and the Association of Military Banks of America (AMBA). You can read NMFA's full testimony here.