Help Other Military Families Today
A Small Act of Kindness
You know just how far one small act of kindness can go.
Today, will you consider paying it forward to other military families with a small donation?
When you commit to a recurring monthly gift of $10 a month, we'll send you a special gift as our way of saying thanks.
Not ready to give every month? That's okay! A one-time donation also makes a tremendous impact.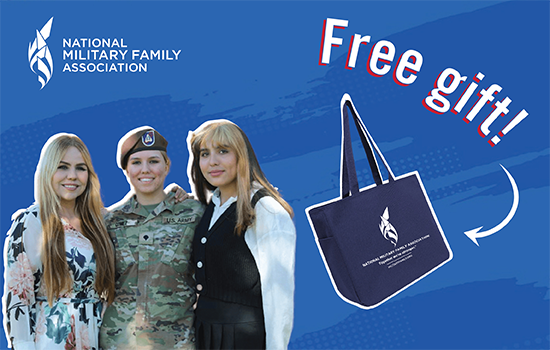 Your donation makes a difference!
$10 creates a sense of belonging for a military child with a camp t-shirt.
$25 helps us connect and learn from military families to provide the best resources.
$35 covers the college application fee for a military spouse to finish their degree.
$50 provides a nourishing meal for a military family at our family programs.
Other Ways to Give
For questions regarding donations:
703-931-6632 ext. 123
EIN/tax ID number: 52-0899384