Military Families Need Your Support
Make Military Families a Priority This Holiday Season
Military families head into this holiday season with increased instability in their homes.
Our families cannot continue to answer the nation's call to serve when they cannot count on access to basic needs and support services that keep their families strong.  
NMFA is at work strengthening military families: 
Advocating for critical support on Capitol Hill
Offering military spouse scholarships to support financial security
Providing programming to strengthen military children
Growing our military teen population and our next generation
We need your help! Make a meaningful donation and bring comfort and hope to military families this holiday season.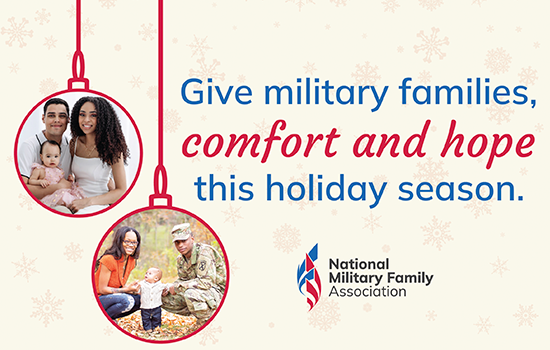 Other Ways to Give
For questions regarding donations:
703-740-4606