Military spouses can apply for scholarships to help pay for everything from GED's to PhD's, professional licenses, and more.
Operation Purple Camp Applications Open: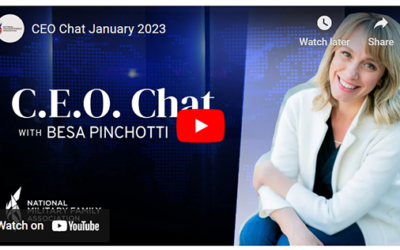 Besa Pinchotti, CEO of the National Military Family Association is kicking off our very first CEO Chat. Find out what she has to say.
read more
Programs
Most Americans understand how important it is to support our troops. But NMFA believes it's important to support their 2.8 million family members, too. Here's how our programs help:
BE THE FIRST TO KNOW  
Find out about camps, scholarships, child care, family events, our advocacy work, and more.