Military Teens Of Today Are The Future Force Of Tomorrow
The Department of Defense (DoD) has long studied American youth willingness to serve. A 2019 DoD poll indicated that only 13% of Americans aged 16 to 24 said it was likely they would serve in the next few years. We asked our military teens if they plan to serve in the military in the future. A stunning majority (65.15%) answered yes.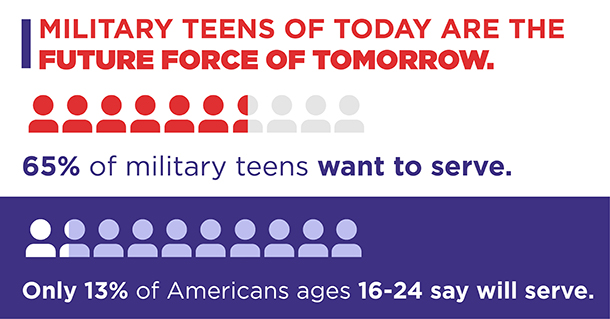 Military teens' wellbeing is low. Leaning on validated instruments, we wanted to get an accurate understanding of military teens' mental health. The results weren't good: 42% of respondents experience low mental well-being on the Warwick scale; the majority (45%) reported moderate mental well-being. Only 13% of respondents indicated a high level of mental well-being.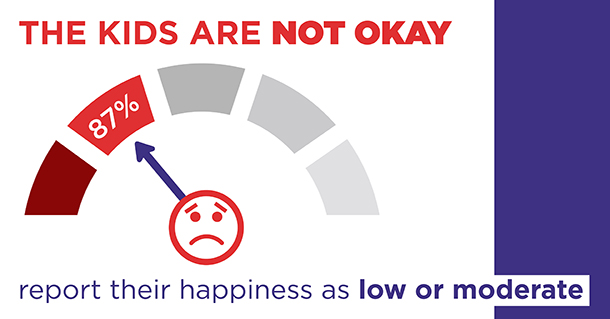 Connection can help, but military life makes that hard.
When their mental health depends on connection, military teens are not set up for success. Military kids move often — sometimes as often as every two to three years. They are uprooted from their neighborhoods and school communities and move across the country — or across the globe. The operational tempo of the last two decades has also meant that they're often without at least one parent, who might deploy at a moment's notice. All of these separations impact the teens' mental well-being.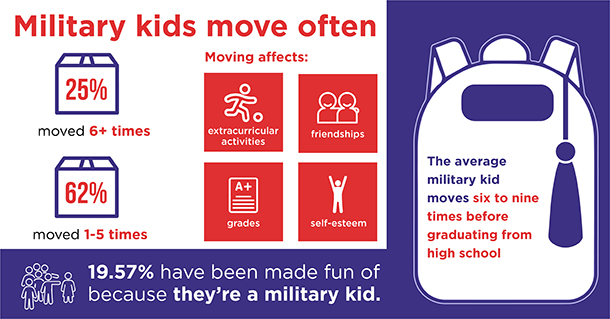 Too Many Military Teens Are Hungry
While most military families have enough to eat, more military families struggled to put food on the table during the pandemic than ever before, and military teens took note.
When asked if, within the past year, they had worried about whether their food would run out before they had money to buy more, 35.98% of respondents expressed concern: 28.41% told us that this was sometimes true. An additional 7.57% said that this was often true. 
It's hard to feel okay when you're worried about having enough food to eat.