Military Spouses and Professional Licenses: An Unsolvable Game?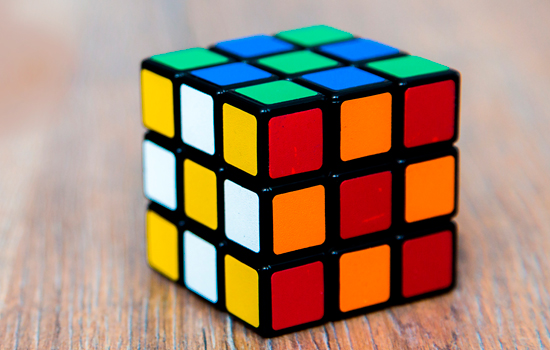 Have you ever tried to solve a scrambled Rubik's Cube? For many of us, we'll twist and rotate with fervor, eventually getting a few colors aligned. Then frustration will set in. Then hopelessness. Then, if you're like me, you might try the easy way and rearrange some of the stickers to your liking.
Eventually, most of us will put the cube back in the game closet until we have time to figure it out completely. It feels like an unsolvable game.
For the 30% of military spouses in careers requiring a professional license or certification, transferring or relicensing in a new state after a PCS move is basically a real-life Rubik's Cube.
One Twist Forward, Two Turns Back
"It is ridiculous the hoops we have to jump through to get licensed in different states. I feel like we move every year and all I do is interviews." Carmen, a social worker, military spouse, and veteran says the process to keep her career afloat state-to-state is exhaustive and expensive. Despite reimbursement programs through military branches, Carmen says she can't get a refund on the stress of the process.
Because of strict state licensing requirements (that vary state to state), mobile military spouses encounter many challenges trying to work in a new state; their previous experience and education either 1.) isn't recognized by the new state, or 2.)  doesn't meet the new state's requirements for licensure. In some cases, thousands of hours of experience and thousands of dollars are lost.
And state licensing boards aren't exactly making it easy for military spouses to solve the relicensing Rubik's Cube.
Unclear Solutions Lead to Discouragement and Frustration
Heather, an Air Force spouse and mental health counselor, moved from Arizona to Virginia last year, marking her first attempt to relicense in a new state. "I lost all of my supervision hours from our previous location, and I haven't been able to find a new position yet. I'm still not sure I understand the licensing in Virginia, and I get differing answers depending on who I ask. It's incredibly discouraging."
"I think the hardest thing is figuring out what individual states need you to do to transfer—what [the new state] requires versus the last state you were licensed in," Air Force spouse and Licensed Clinical Social Worker, Danielle, says. She, like Heather, is also trying to relicense in a new state for the first time. "I'm also a little worried about getting the in-person [hours] that my new state requires during the pandemic, that my last state allowed you to complete virtually."
Others share her worry and frustration.
"It's been beyond ridiculous," CN, an Army spouse shared. She's currently in limbo waiting to hear if her new state will issue her a license to practice social work. "I'm taking these months to help my kids adjust to the move and new environment, but it is so frustrating to have your career held hostage to interstate licensing shenanigans."
So How Exactly Do You Solve the Rubik's Cube?
Far and away, the spouses I spoke to say creating universal standards and requirements for licensing within a profession would help alleviate some of the stress, making it easier to avoid career stagnation. This idea would mean that when the military moves you to a new state, the criteria for career competency is known, equal, and understood by all—military or not.
"A BIG help would be continuity in licensing from state to state, or an option to take one test that would license you in multiple states," one spouse said.
Another suggested a nationwide database, which would house a professional's credentials, education transcripts, hours of experience, and previous licenses, among other things.
Still, a more permanent solution is needed.
(And unfortunately, removing the stickers and resticking them to other squares won't work.)
Take Action, Change the Rules, and Win
At the National Military Family Association, we believe military spouses can be their best advocate. If you have experienced the time-consuming, expensive, and stressful process of transferring a professional license or certification, we understand your frustration, and we're here to help.
Check out our list of reimbursement policies for each military branch of service as well as available scholarships that can help relieve some of the financial burdens associated with your license or certification.
If you're ready to help change the rules of the game and level the playing field for military spouses in your profession, we've put together a Take Action Guide to help you along the way.
We know military life sometimes means putting family first and career second, but it doesn't always mean you have to put your career dreams and goals back into the closet until the next duty station.
Let's solve this Rubik's Cube together and keep your career moving!