Ashish S. Vazirani
Executive Director and Chief Executive Officer
As Executive Director and CEO of the National Military Family Association, Ashish provides strategic and operational oversight of the leading nonprofit dedicated to serving the families who stand behind the uniform.
Before joining NMFA, Ashish led development and programming at Armed Services YMCA. He was responsible for developing deep and lasting engagement with the donors and ensuring implementation and measurement of standardized programs serving military families.
Prior to his work with the ASYMCA, Ashish spent over 22 years as a management consultant working with leading high tech and pharmaceutical companies to improve their marketing and sales functions to deliver profitable growth. Ashish also served as a marketing and development advisor to military services organizations such as the USO (2011 – 2014) and Operation Homefront (2014 – 2017). Before his career in consulting, and sales and marketing management, Ashish served in the US Navy as a Submarine Officer from 1986 – 1993. He served as a committee member of the National Academy of Sciences Committee on the Well-Being of Military Families. Ashish holds a B.E. in mechanical engineering from Vanderbilt University, a M.E. from the McCormick School of Engineering at Northwestern University, and a M.B.A. from the Kellogg School of Management at Northwestern University.
Ashish's family immigrated to the United States when he was 3 years old. He is the son of a combat wounded, Vietnam-era Marine and the father of a currently serving Marine; service is the family business. His priorities are: faith, family, and country.
Ashish, his wife Deborah, son Benjamin and daughter Isabella are avid Washington Nationals fans. In his free time, he enjoys a long run, grilling in the backyard, traveling to find walkable cities with great food, and coaching lacrosse.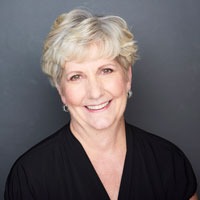 Kim Gates
Director of Administration and Human Resources
Kim comes to NMFA with more than 30 years of experience in Human Resources. She's earned a Juris Doctorate in Law while working full time in the HR world, and at one time even taught SCUBA diving! Kim is an Army brat, mother of twin daughters, and has an amazing grandson who will soon turn 4. In her spare time, she enjoys cooking, traveling, movies, and musicals (if anyone has tickets to Hamilton, let her know). And her claim to fame? She's a pastel artist!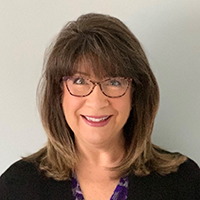 Karen Seman
Executive Administrative Assistant
Karen is married to a retired career Army Officer and is passionate about serving military families. She brings more than 20 years of executive assistant experience to NMFA. Hailing originally from West Virginia, Karen moved to Manhattan as a young adult where she enjoyed the fast-paced city life, live theater, and fine arts. However, her desire to enjoy open spaces led Karen to seek suburbia, so she settled in the DC area. Karen and her husband are avid golfers and usually choose margaritas and guacamole for their "19th hole". Karen also enjoys her stepson's mad guitar skills, cheering on the Washington Capitals, knitting with friends, and furry companions.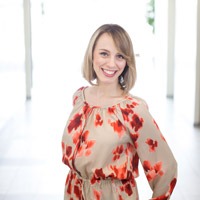 Besa Pinchotti
Senior Director for Advancement
Besa is an award-winning journalist and marketer whose passion for our military began during her time as a reporter and television news anchor. From Jacksonville, North Carolina to Kosovo, her assignments opened her eyes to the post-9/11 military experience, and its cycles of deployment, redeployment, and constant transition.  She also covered highly-contentious Congressional hearings and the impact military life has on families, including the effects of water contamination aboard military bases. During Besa's time covering Camp Lejeune, she met a guy named Dave, whom she decided to marry despite warnings to "never marry a Marine." Now 15+ years later, they live on Capitol Hill with their 3 kids.
Raleigh Duttweiler
Deputy Director of Public Media
Once upon a time, Raleigh was a journalist… but then she logged into Facebook, got distracted, and became a social media geek. She's passionate about public relations, social media, and the power of social technologies to build authentic relationships that lift up a community. Raleigh holds a B.A. from Barnard College and an M.S. in Journalism from Columbia University. She and her husband, a Marine Corps Officer, have three small children, a dog, and more moving stickers stuck on their furniture than they can count.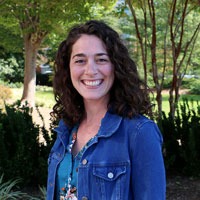 Katie Parlin
Deputy Director of Marketing
Katie, an Army spouse and mom of two, is NMFA's marketing guru, bringing 13 years of experience to the table. If you ask her, marketing is a unique balance of science and art leaving room for experimentation and trial and error. When she's not at work, Katie enjoys boating, running, and is a former basketball player and track pro. Nowadays, she races her 3-year-old in the front yard hoping to teach him the concept of losing (not going well) and starting blocks (also not going well).
Lyndy Rohe
Deputy Director of Development
Dubbing herself "a small town Minnesota girl, with big city dreams," Lyndy finds herself on the National Military Family Association Development team checking off a few of her 'big city dreams.' A Political Science and Pre-Law graduate of North Dakota State University, she's interned for Congress, was a real estate developer, and owned a restaurant. Her true passion for building community and connecting military families to resources and programs ignited when she married her high school sweetheart, an Air Force Officer. After a hard day's work raising funds to support military and veteran families, she embraces the chaos of military life, while raising four awesome kids.
Susan E. Neyman
Senior Development Manager
Susan joins National Military Family Association with a passion for serving the needs of others through a twenty-year career in the non-profit field, including experience in fundraising and executive leadership for causes including cancer support, Alzheimer's, ALS, developmental disabilities, and performing arts. She was integral in helping raise over $1B for the University of Arkansas' "Campaign for the 21st Century". She holds BSBA in Business Administration from the University of Arkansas, an MBA from the Walton College of Business, and a doctoral degree in Higher Education Administration.
Neyman hails from northwest Arkansas, where she resides with her husband, a Navy veteran. She proudly raised three daughters, and a son, who is active duty in the Navy. She carves out time to enjoy fly fishing, live theater, bicycling, strength training, repurposing furniture, and cheering on her beloved Arkansas Razorbacks.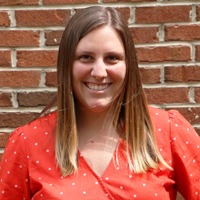 Emily Lappat
Corporate Giving Officer
As an Army spouse, Emily loves serving military families. In 2016, she left government consulting to begin a career in military non-profit work. Emily brings robust fundraising, event management, and program development experience to NMFA. She has worked for the USO and as a consultant to multiple non-profit organizations. Emily earned a master's degree in project management from Georgetown University, a master's degree in public administration from Norwich University, and has a bachelor's degree from the University of Vermont. When not working, Emily enjoys traveling the world, and spending time outdoors with her husband, and their Rhodesian Ridgeback, Molly.
Stephanie Shunda
Foundation Relations Manager
Joining NMFA as the Foundation Relations Manager is a dream come true for Stephanie. This opportunity bridges her passion for supporting non-profits with part of her personal life as a military spouse. Stephanie has worked in various sectors of the non-profit field for more than 13 years, holds a bachelor's degree in communication from Monmouth University, and is committed to advocating for military families. In her non-existent free time, she enjoys reading all kinds of books, baking tasty treats, and spending time with her active duty Coast Guard husband and 2 children exploring their newest duty station location (state #5 in 12 years).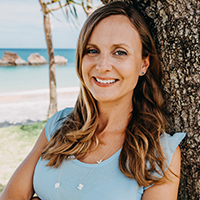 Crystal Lewis
Digital Audience Manager
Dr. Crystal Lewis is a published author and communication expert with experience in multiple fields. She has worked in higher education institutions for over 15 years in teaching and advising roles as well as curriculum design. She has 10 years of experience as a grant and proposal writer for initiatives including: housing for the mentally-ill homeless population, work programs for the disabled, youth educational programming, and the fight to end America's opioid epidemic.
Crystal is an active-duty Navy spouse with two children. She is also an NMFA Scholarship recipient who enjoys yoga, hiking, and reading. She also loves coffee, tacos, and spending time with her spouse, kids (who are best friends), and pets: a German Shorthaired Pointer named Birdie, and a Siamese cat named Yuki Tsuki San (they are not friends).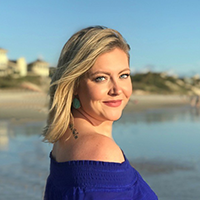 Shannon Prentice
Content Development Manager
Shannon joined the dream team in 2013 after a stroke of good luck from a Chinese fortune cookie. She's worked with military families since 2009, and has been recognized for her efforts supporting the service members, families, and leadership of both Marine Helicopter Squadron One and the US Navy Blue Angels. Shannon is NMFA's resident creative copywriting force, innovative storyteller, and diehard Florida State University alum. In her spare time, she loves taking pictures of her dog, channeling her inner foodie, and watching Jeopardy!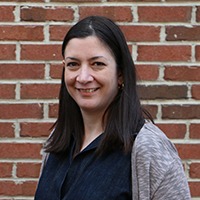 Lori Tuite
Development and Database Coordinator
Lori has been an Army spouse for more than 23 years and has navigated 11 PCS moves over that time. Though she's a Registered Nurse, Lori's care and concern for the military community is where she shines. In 2015, she was given the Dr. Mary E. Walker award for her commitment to military spouses and their families. Lori is mom to three teenage daughters and is a self-proclaimed documentary nerd and national park enthusiast who loves cooking good food, hiking and coffee. Fun fact about Lori: she met her husband when she was 15!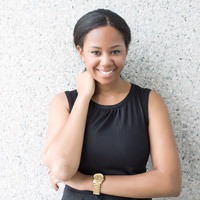 Ivory Velasco
Graphic Designer
Ivory was 15 when she fell in love with design. She believes typography should be a proper noun and enjoys using her design skills to make a difference in the lives of others. Adventurous at heart, she spends her free time visiting new places and trying delicious food. She is a self-proclaimed culinary master, HGTV devotee, and lover of tacos.
Kimberly Ryan-Edger
Communications Digital Analyst
Kim has spent nearly 20 years working with the National Military Family Association. Her passion is using technology to inform and empower military families. Working for NMFA is not just a job; it is an opportunity to connect with military families at a higher level. Kim enjoys ever facet of digital communication, marketing, web design and translating analytics into opportunity. 
Kelly Hruska
Government Relations Director
Kelly likes the National Military Family Association so much she has worked here twice! Once as GR Deputy Director on the Government Relations team and then as our Outreach Coordinator, and now as our GR Director. A Navy spouse of 22 years, Kelly has lived and worked the Navy life. When not advocating for military families, Kelly pursues the world's most perfect cup of coffee.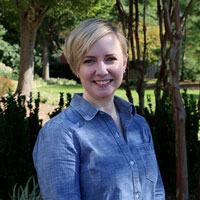 Jennifer Davis
Government Relations Deputy Director
Jennifer is an Air Force veteran and has co-served as a military spouse for the last 15 years. She joins the Government Relations focused on spouse employment and financial literacy. Even though she earned a degree in interior design, advocating for the military community has remained the most soul-satisfying profession and helps maintain right-and-left-brain balance. Jennifer spends her time exercising her right-brain by working on home design and trying out new ice cream recipes. She mostly resides in the Washington D.C. area with her son and rescue dog with periodic trips to visit her husband in Europe.
Nicole Russell
Government Relations Deputy Director
In 2014, as Manager of Public Policy at Discovery Communications, Nicole cold-called NMFA in search of a military-affiliated nonprofit partner. She fell in love with NMFA's mission, started volunteering, and finally joined the team focusing on children's education and child care. She started her career in government relations as a federal lobbyist, followed by a stint in the corporate world, and most recently served in leadership roles on several nonprofits in Okinawa, Japan. Nicole holds a Master's Degree in International Commerce and Policy from George Mason University and received her Bachelor of Arts in Diplomacy and Foreign Affairs from Miami University in Ohio. Nicole is an active duty Marine spouse who loves politics, food, and traveling the world for food.
Eileen Huck
Government Relations Deputy Director
Eileen has worn many hats during her ten years with NMFA: Program Manager for Operation Purple Family Retreats, Development Manager, Government Relations Deputy Director, and now Deputy Director for Health Care. When she's not busy researching the latest DoD policy directive or meeting with Congressional staffers, you can find her cheering on the Washington Nationals or catching up on This is Us. A proud Navy spouse, Eileen has lived in California, Florida and Rhode Island but is now happy to call Virginia home.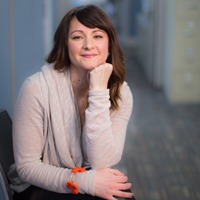 Hannah Pike
Military Family Programs Director
After finding her way to the NMFA team in 2004, Hannah settled into her role as Military Family Programs Director, using experience gained supporting her Marine brother to develop and manage innovative programs that directly impact the lives of military families. She holds the staff record for Most Odd Worldly Experiences, having snorkeled the Great Barrier Reef, lived in a hut and been attacked by a camel. In her spare time, she frequently puts her creative writing degree to good use by writing and performing original music, mostly for her kids.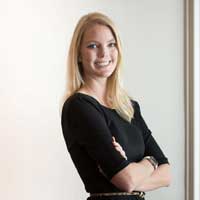 Allie Jones
Senior Program Manager, Spouse Education + Employment
A few of Allie Jones' favorite things include, milspouse scholarships, check lists, and Starbucks gift cards. No longer a noob, Allie recently graduated from her rookie season of military spouse hood with top honors and thinks no one is cooler than her Old Grad hubby.  Forever a Kansas Jayhawk with paperwork to prove it, Allie manages our Association's scholarship program and is a staunch supporter of spouse education and employment.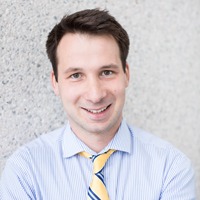 Alex Insel
Program Manager, Operation Purple Program
Alex joined the National Military Family Association in 2016. He is the Youth Initiatives Program Manager for the Western Region of Operation Purple Camps and oversees the Operation Purple Family Retreat Program. Alex's previous experience in education and camping sets a perfect stage to support military kids and their families at Operation Purple.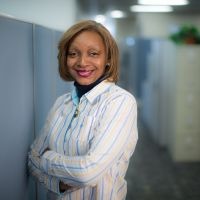 Natalie Mizell
Program Manager, Operation Purple Program
Natalie was born at Fort Meade Hospital to military parents, so she says marrying a military man was inevitable. They have a college-bound daughter and a dog that will never leave home. Natalie's position involves researching questions from and providing information to military members and their dependents. Friends and family always ask her to research things for them because she enjoys learning new things and educating others. Natalie loves being a part of our Association because of our passion for military families.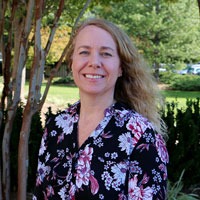 Julie Falls
Military Family Programs Coordinator
Julie joins the team with tons of military life experience. She's the daughter of a Marine and has been married to her Air Force spouse for 23 years. In those 23 years, her military family has moved 10 times, even spending 4.5 years in Germany. Despite her many moves, she remains committed to volunteering—giving her time to Girl Scouts troops, swim teams, Air Force Spouse Clubs, even recruiting others to volunteer their time, too. Julie hails from North Carolina, graduated from NC State University, and is a proud Carolina Panthers fan.
Aspen Bergmann
Programs Data Analyst
Aspen loves science and military families. She says science fills her brain, but supporting military families fills her heart. She's an Army spouse of 15 years, mom of two kids, and loves supporting and empowering other women in the military community to promote family readiness. Aspen earned bachelor's degrees in both Biology and Health Sciences and was a molecular biology researcher and a licensed Clinical Laboratory Scientist before joining the NMFA team. Fun fact: Aspen is a self-proclaimed "knower of random facts." Anyone need a trivia teammate?