Besa Pinchotti
Chief Executive Officer (CEO)
Besa Pinchotti is Chief Executive Officer of the National Military Family Association (NMFA) where she leads the team in supporting and enhancing the quality of life for every military family. Drawn to NMFA's mission to serve the families who stand beside the uniform, Besa has served in several leadership positions at the Association since 2013.
Besa is an award-winning journalist and marketer whose passion for our military began during her time as a reporter and television news anchor. From Jacksonville, North Carolina to Austin, Texas and Eastern Europe, her assignments opened her eyes to the military experience for service members and their families. She covered post-9/11 deployments, war casualties and highly contentious Congressional hearings about the unanticipated impacts of military life, including the lasting effects of toxic exposure on our military bases.
She has co-chaired The Military Coalition's Communication Committee, representing 35 organizations advocating for service members, veterans, and their families. A nationally recognized champion of military families, she has spoken on behalf of military families at events and to the press around the country and internationally. Besa was named a Military Spouse Influencer to Watch by Military Spouse Magazine in 2021. Under her tenure, NMFA launched a Research and Insights department to better understand the military family experience, expanded our Operation Purple programming, and brought Bloom: Empowering the Military Teen into the NMFA family.
To amplify NMFA's work for military families, she also met with the Prime Minister of Kosovo, who wanted to publicly thank America's military families for their sacrifices in ensuring the country's freedom and independence. While in Eastern Europe, Besa was also honored with the Elena Gjika award for her philanthropic work and the Madeline Albright award for her support of military families in the United States and freedom abroad.
During the five years Besa spent reporting on Camp Lejeune, North Carolina, she met her husband, a now-retired Marine Corps veteran and started their own military family.
Besa graduated from the University of Texas at Austin with a Bachelor of Journalism and a Business minor. She also received a Master of Arts in Liberal Studies from the University of North Carolina at Wilmington, where she focused her degree on the social, scientific, and humanistic dimensions of today's world.
Besa lives on Capitol Hill with her husband and their three children.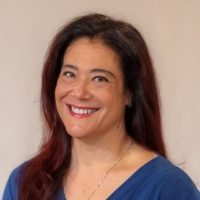 Jacqueline Raia
Director of Human Resources + Administration
Jacqueline joins NMFA after 20 years of public service with the Federal Reserve Board of Governors, where she oversaw financial management, people operations, administration, and planning for three divisions.  She is a passionate champion for diversity, equity, and inclusion. Jacqueline chaired the Hispanic Employee Resource Group and also supported the establishment of the first Veteran's Employee Resource Group while at the Fed.
Born and raised in Puerto Rico, Jacqueline comes from a family with a long and proud tradition of serving in the military, including her father who served in the Navy during the Korean War. She spent several years working with former military who were transitioning into the civilian job market and continues to support the community through the Veteran Mentor Network.
Jacqueline earned a B.S. in Foreign Service from Georgetown University, a Master's Degree in Human Resources from University of Maryland Global Campus, and is a SHRM – Senior Certified Professional in Human Resources (SHRM-SCP).  She currently resides in Virginia with her husband and twin daughters.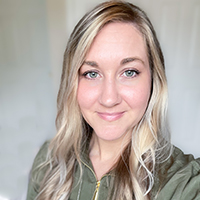 Nakita Fowler
Human Resources + Administration Coordinator
Nakita first joined NMFA during her final semester internship while studying at Penn State University. Now a graduate with a B.S. in Human Development and Family Studies, she is returning to NMFA to dedicate her career to supporting military families. She began her career in the Child Development Center on MCLB Barstow while earning her A.S in Child Development. After a PCS to San Diego, she opened her own Child Development Home and remained open to military families for six years. Another PCS allowed her the opportunity to further her degree and to include a whole family focus. Nakita strongly feels that family well-being is a key factor to consider in military readiness.
Nakita and her husband both grew up in Honesdale, Pennsylvania. They have two teen sons, and they enjoy hiking and exploring their current duty station on their time off.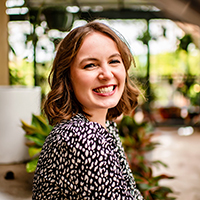 Elena Ashburn
Programs + Research Assistant
Elena Ashburn started working at NMFA in 2022 as a Programs and Research Assistant. An active-duty military brat, Elena co-founded Bloom: Empowering the Military Teen in 2020 with her best friend after a particularly difficult PCS. Bloom is a website for military teens, by military teens, and it has articles, videos, and art all about the life of a military-connected child. As outreach coordinator, she oversees and executes all the social media content for Bloom, and she also acts as an editor-in-chief for the blog of over 200 articles. Articles she wrote for Bloom have reached thousands of readers, including both the Secretary of the Army and the Secretary of Defense.
She has been featured in publications such as People Magazine and Military Times for her work, collaborated on research and projects with organizations like Blue Star Families and the National Military Family Association, and been contacted by government bodies such as the Department of Defense and the Department of Education concerning her advocacy and research.
She is also the 2022 Military Child of the Year of the Army and is a first-year at the University of Florida studying Political Science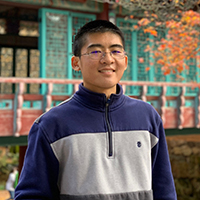 Matthew Oh
Programs + Research Assistant
Matthew has held many random titles throughout his life, from Student Body President to Shakespeare Troupe videographer to Token Asian, but Programs & Research Assistant at the National Military Family Association is definitely one of his favorites. Matthew previously collaborated with NMFA as the co-founder and co-director of Bloom: Empowering the Military Teen, and helped facilitate the development of the joint NMFA-Bloom Military Teen Experience Report and the Field Guide to the Military Teen.
As a lifelong Army brat, Matthew has lived in seven different states and most recently completed three years in South Korea, where he graduated from high school and became an expert (not really) on midnight video calls and wacky time zone conversions. In his free time, you can probably find him practicing percussion, reading a good book, composing scores on GarageBand, or editing a travel video. Matthew is excited to help out at NMFA for a short time before heading off to Vanderbilt University (Nashville, Tennessee) to study music education in the heart of Music City.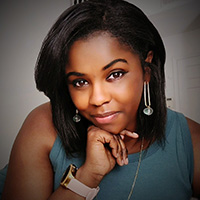 Jasmine Pletzer
Director of Development
Ready to continue the commitment of service, Jasmine proudly joins NMFA on a mission to make a positive impact for military families. As the wife of a Marine veteran and daughter of a USPHS Officer, she has dreamed of this opportunity to leverage her experience to improve the lives of military families. With a background as a Mission Advancement Associate Director with the Air Force Aid Society, her most rewarding accomplishment was spearheading the Spouse Ambassador Program. She has a combined background of non-profit development and global corporate sales; and is excited to create a culture of philanthropy and create lasting partnerships!
Jasmine holds a bachelor's degree in political science from the University of Hawai'i at Manoa. She currently serves on the Board of Governors with her alma mater's Alumni Association and served as the Vice President of Membership in the Old Dominion Chapter of The National Contract Management Association (NCMA). Jasmine is a proud graduate from the NXT-GEN Fellowship for Moral Leadership from the HOW Institute for Society. 
Located in Fredericksburg, Virginia with her family, the self-proclaimed coffee aficionado enjoys camping with her cub scout, gardening, and skydiving!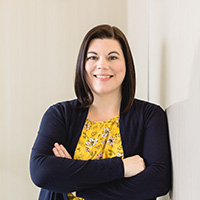 Stephanie Shunda
Deputy Director of Development
Joining NMFA as the Foundation Relations Manager is a dream come true for Stephanie. This opportunity bridges her passion for supporting non-profits with part of her personal life as a military spouse. Stephanie has worked in various sectors of the non-profit field for more than 13 years, holds a bachelor's degree in communication from Monmouth University, and is committed to advocating for military families. In her non-existent free time, she enjoys reading all kinds of books, baking tasty treats, and spending time with her active duty Coast Guard husband and 2 children exploring their newest duty station location (state #5 in 12 years).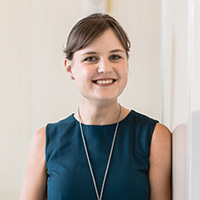 Shanna Gauvin
Grant Relations Officer
As the granddaughter of a Soldier and an Airman who met through a military pen pal program, and now the spouse of an Army Reservist, Shanna feels the fates aligned to bring her to NMFA. With a background in strategic development at the USO and Meals on Wheels America, her most gratifying professional achievement was expanding the What to Expect Project and USO's Special Delivery baby shower program to celebrate growing military families at more than 30 installations worldwide.
Shanna earned her B.A. in Human Services and Social Justice from The George Washington University and is currently working toward an M.S. in Gerontology from Virginia Commonwealth University. She lives in Arlington, Virginia with her husband, their dogs Hoover and Glory, and shelves brimming with mystery novels.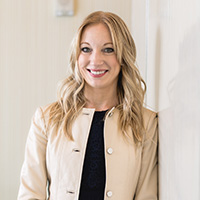 Kristen Stoll
Development Officer
Kristen proudly joins National Military Family Association with a desire to provide donors the opportunity to continue to create a strong impact on the lives of military families. For the past 13 years, Kristen has enjoyed creating meaningful connections with donors to raise essential funds that support the work of community-focused nonprofits and institutions of higher education. Her true passion, both personally and professionally, is engaging in work that truly makes a difference in the lives of others.
A native of a small town in Northern Wisconsin, Kristen holds a bachelor's degree in marketing from the University of Wisconsin – La Crosse and a master's degree in nonprofit management from Northeastern University. Returning to the Midwest after six years on the East coast where she began her career, Kristen was struck with the acute awareness that the Wisconsin accent is real, as is the warmth and generosity of its residents! She currently resides in a suburb of Milwaukee, Wisconsin with her husband, two children, and a cat. She enjoys traveling "up north" with her family, as often as possible, to enjoy the beautiful summers on the water.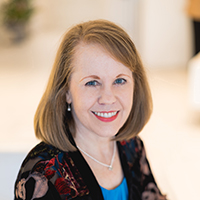 Debbie Townsend
Development and Database Coordinator
Debbie brings to NMFA many years of experience in nonprofit development, primarily in donor relations and database administration. She is proud to have been born in Annapolis, Maryland, while her Navy officer father served on the faculty of the U.S. Naval Academy. Debbie grew up in Oxford, Mississippi, and graduated from the University of Mississippi with a Bachelor of Arts. After college, she moved to Texas where she earned a Master of Arts in Communication while working at her first job in the nonprofit sector for an organization that produced inspirational radio and television programs. Aside from a three-year "detour" teaching high school speech and drama, Debbie's career path has led her to development positions at various nonprofits advocating for missions and causes she personally could endorse. Debbie is delighted to support military families through her role at NMFA.
Outside of work, Debbie is active in her church where she sings in the choir. She enjoys walking scenic trails, exploring historic sites and museums, and planning trips and traveling. Debbie and her husband, David, live in Northern Virginia.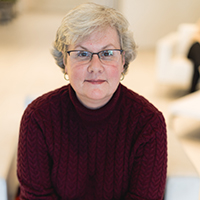 Kelly Hruska
Government Relations Director
Kelly became the Government Relations Director of the National Military Family Association in 2015. In this role, she leads the Association's advocacy for the families of the eight Uniformed Services and monitors the range of issues relevant to their quality of life. She began her work with the Association in 2007 as a Government Relations Deputy Director and served as Outreach Coordinator in 2014.
Kelly has represented military families on several committees and task forces for offices and agencies of the Department of Defense (DoD) and military services. She is co-chair of The Military Coalition (TMC), an organization of 34 military-related associations. She is also co-chair of TMC's Survivor Committee. In 2008-2011, she represented NMFA on the first DoD Military Family Readiness Council.
Prior to joining NMFA, Kelly worked to develop the next generation of entrepreneurs as the chief of staff of CONNECT and the chief of staff of the San Diego Regional Economic Development Corporation.
A Navy spouse for 27 years, Ms. Hruska has served in various volunteer leadership positions in civilian and military community organizations including COMPASS mentor, Navy-Marine Corps Relief Society, The Girl Scouts, and Navy Spouses Clubs.  She was also appointed to the City Commission on Children and Youth by the Corpus Christi City Council.
Kelly is a recipient of the Navy's Meritorious Civilian Service Medal in recognition of her work on behalf of service members and their families at Navy Region Center Singapore.
A Pennsylvania native, Kelly earned her B.A. in Political Science from La Salle University and a Masters of Public Administration from Shippensburg University. Ms. Hruska and her husband, Captain Jim Hruska, USN (Ret) reside in Annandale, Virginia with their daughter, Emily.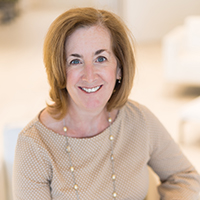 Eileen Huck
Government Relations Senior Deputy Director
​Eileen Huck became Deputy Director in the Government Relations Department in October, 2012 after previously holding positions in the Youth Initiatives and Development Departments. In her role as Government Relations Deputy Director, Eileen monitors issues relevant to the quality of life of families of the uniformed services. Her primary area of focus is health care, to include the Military Health System, TRICARE, and behavioral health care. In this capacity, she serves as the co-chair of The Military Coalition's (TMC) Health Care Committee and as the Association's representative on the TRICARE for Kids Coalition. Eileen also handles issues related to wounded warriors and military caregivers. She is a former co-chair of the TMC Personnel Committee and Awards Committee and served as an ex officio member of the Military Interstate Children's Compact Commission (MIC3). She has been recognized for her work advocating on behalf of military-connected children by the National Association of Federally Impacted Schools (NAFIS) and the Military Impacted Schools Association (MISA).
Prior to joining the Association, Eileen volunteered as a case worker with the Navy-Marine Corps Relief Society in Mayport, Florida and served as adviser to the USS HALYBURTON Family Readiness Group. She earned Bachelor's and Master's degrees from Georgetown University and served two tours overseas as a Foreign Service officer. A Navy spouse, Eileen has lived in Virginia, California, Florida, and Rhode Island.  She currently resides in Alexandria, Virginia with her husband, CAPT Michael Huck USN (ret) and their two children.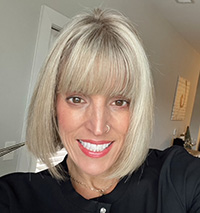 Kimberly Ryan-Edger
Director of Marketing
Kim has spent 22 years working with the National Military Family Association. She is passionate about educating and empowering military families to advocate for themselves and for their military communities. She proactively advances the mission and objectives of the National Military Family Association through campaign and project management, integrated marketing programs, donor engagement, and the promotion of programs and advocacy efforts.
Working for NMFA is not just a job; it is an opportunity to connect with military families at a higher level. Kim has worked in all facets of communication in her time with NMFA. She optimizes the use of digital communication, marketing strategy, web design, social media, video messaging, and translating analytics into opportunity.
Kim was a military spouse for 20 years which included 9 PCS moves. She now resides in North Carolina with her three children.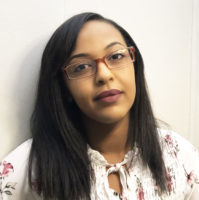 Enas Osman
Graphic Designer
Enas is a lover of all things design! She joins NMFA with the hopes of using her design skills to impact military families in a meaningful way. Her design approach to all projects includes research, searching for inspiration, creating a template layout…and coffee! While she has lived in Gainesville, Florida for more than 10 years, she is originally Sudanese & was born in Shendi, Sudan. She received both an Associates of Art & Associates of Science degree from Santa Fe College, followed by a Bachelors of Fine Arts in Art & Technology from the University of Florida. Go Gators!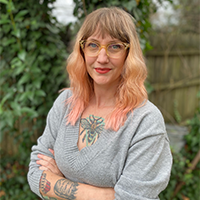 Melissa Greer
Email Manager
On a mission to only work with entities that serve others, Melissa is excited to bring a vast professional background to NMFA and use her skills to help spread the word about NMFAs programs to military families in need. Melissa is also co-owner of an End of Life support business that helps the dying and grieving process loss and transition. When she's not working, Melissa enjoys gaming with her husband, unnecessarily rearranging the house with her kiddo, playing her crystal singing bowls and sitting in sun beams.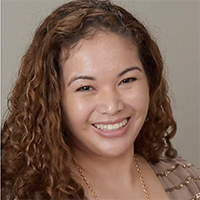 Angela Sablan Tenorio
Content Manager
Born on an island yet bred for the world. From a humble upbringing on the island of Guam to years of education, fundraising, legal and nonprofit work on the U.S. mainland, Angela has never stopped trying to do her bit of selfless service. She comes to NMFA with no shortage of military service men and women in her life. Her grandfather, father, husband, two brothers, brother-in-law, and numerous uncles and cousins have served or currently serve in every branch of our Armed Forces. Naturally, getting to use her degree in Journalism and Media Studies to forge relationships with military families is a no-brainer, and she is pleased to get to do it on the national stage with NMFA. If you don't find Angela typing away on her MacBook, iMac, or iPad (she's an Apple fangirl), you'll find her exploring the outdoors with her active duty Army husband and two kids. She loves ice coffee, beach outings, traveling, and crime shows. Fun fact: She can go toe to toe on trivia related to pop culture, Downton Abbey, or Golden Girls.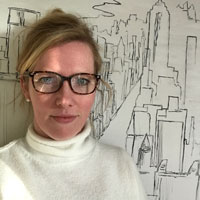 Raleigh Smith Duttweiler
Senior Director of Strategic Initiatives
Once upon a time, Raleigh was a journalist… but then she logged into Facebook, got distracted, and became a social media geek. She's passionate about public relations, social media, and the power of social technologies to build authentic relationships that lift up a community. Raleigh holds a B.A. from Barnard College and an M.S. in Journalism from Columbia University. She and her husband, a Marine Corps Officer, have three small children, a dog, and more moving stickers stuck on their furniture than they can count.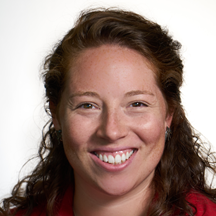 Becca Garrison
Director of Military Family Programs
Becca began her career teaching in the South Bronx and has spent the last thirteen years channeling her passion for transformational learning and growth into action for schools, nonprofits, and social impact startups across the country. She is honored to support the incredible NMFA program staff in developing, implementing, and delivering programming serving military children, spouses, and families.
Becca is a proud daughter of a Marine, and gratefully celebrates the service of her brother and father (both USMC), her sister-in-law (Army), her cousin (Air Force) and every family member that has supported them in their service and many deployments and moves. Becca is consistently amazed at the courage, resourcefulness, and determination of military spouses, like her mother, Ann. Known by her wonderful niblings as "Auntie Becca," she lives in Connecticut, and supports disaster preparedness with the local Community Emergency Response Team.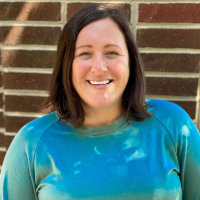 Christy Brown
Program Manager, Operation Purple Program
While taking time off from her career to raise her children, Christy found fulfillment volunteering—particularly supporting military families. After volunteering for NMFA for the past six years, Christy is excited to transition to staff member! She loves traveling and all outdoor activities. She hold a Bachelor's in Anthropology from Mary Washington College and is married to an active duty Coast Guardsman. Together, they have PCS'd five times!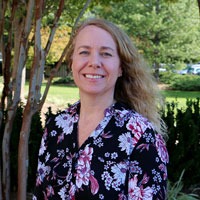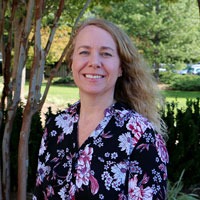 Julie Falls
Program Manager, Scholarships
Julie joins the team with tons of military life experience. She's the daughter of a Marine and the spouse of a retired Airman. During their 27 years in the Air Force, her military family moved 11 times, even spending 4.5 years in Germany. Despite her many moves, she remains committed to volunteering—giving her time to Girl Scouts troops, swim teams, Air Force Spouse Clubs, even recruiting others to volunteer their time, too. Julie hails from North Carolina, graduated from NC State University, is a proud Carolina Panthers fan, and enjoys kayaking, snorkeling, bike riding, swimming, and traveling.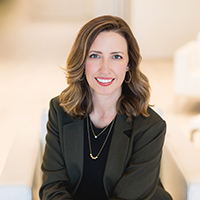 Aspen Bergmann
Strategic Impact
Aspen loves science and military families. She says science fills her brain, but supporting military families fills her heart. She's an Army spouse of 15 years, mom of two kids, and loves supporting and empowering other women in the military community to promote family readiness. Aspen earned bachelor's degrees in both Biology and Health Sciences and was a molecular biology researcher and a licensed Clinical Laboratory Scientist before joining the NMFA team. Fun fact: Aspen is a self-proclaimed "knower of random facts." Anyone need a trivia teammate?