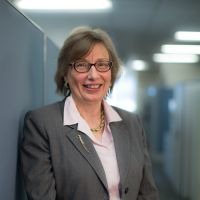 Joyce Raezer
Executive Director
Joyce is a military spouse, military family champion, and recognized expert on military families. She's a farmer's daughter, mom of a nurse and a musician, hand bell ringer, choral singer, and former teacher. She knew she found the professional home she was looking for when she attended her first Government Relations meeting at NMFA as a volunteer. Whether she's reading our military spouse scholarship applications, singing camp songs with kids at Operation Purple camps, or talking with military families she meets through NMFA programs or events, she is overwhelmed by their strength and service. Her mission is to tell the military family story wherever she goes. Her message to those in positions of power: Military families serve in support of their loved ones in uniform. Our troops in harm's way expect our Nation to keep their families secure and strong. So don't break faith with them!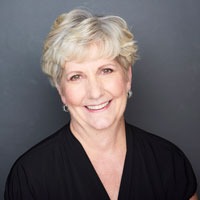 Kim Gates
Director of Administration and Human Resources
Kim comes to NMFA with more than 30 years of experience in Human Resources. She's earned a Juris Doctorate in Law while working full time in the HR world, and at one time even taught SCUBA diving! Kim is an Army brat, mother of twin daughters, and has an amazing grandson who will soon turn 4. In her spare time, she enjoys cooking, traveling, movies, and musicals (if anyone has tickets to Hamilton, let her know). And her claim to fame? She's a pastel artist!
Aspen Bergmann
Executive Administrative Assistant
Aspen loves science and military families. She says science fills her brain, but supporting military families fills her heart. She's an Army spouse of 15 years, mom of two kids, and loves supporting and empowering other women in the military community to promote family readiness. Aspen earned bachelor's degrees in both Biology and Health Sciences and was a molecular biology researcher and a licensed Clinical Laboratory Scientist before joining the NMFA team. Fun fact: Aspen is a self-proclaimed "knower of random facts." Anyone need a trivia teammate?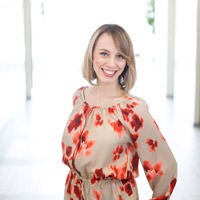 Besa Pinchotti
Senior Director for Advancement
Besa is an award-winning journalist and marketer whose passion for our military began during her time as a reporter and television news anchor. From Jacksonville, North Carolina to Kosovo, her assignments opened her eyes to the post-9/11 military experience, and its cycles of deployment, redeployment, and constant transition.  She also covered highly-contentious Congressional hearings and the impact military life has on families, including the effects of water contamination aboard military bases. During Besa's time covering Camp Lejeune, she met a guy named Dave, whom she decided to marry despite warnings to "never marry a Marine." Now 15+ years later, they live on Capitol Hill with their 3 kids.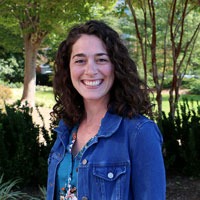 Katie Parlin
Deputy Director of Marketing
Katie, an Army spouse and mom of two, is NMFA's marketing guru, bringing 13 years of experience to the table. If you ask her, marketing is a unique balance of science and art leaving room for experimentation and trial and error. When she's not at work, Katie enjoys boating, running, and is a former basketball player and track pro. Nowadays, she races her 3-year-old in the front yard hoping to teach him the concept of losing (not going well) and starting blocks (also not going well).
Lyndy Rohe
Deputy Director of Development
Dubbing herself "a small town Minnesota girl, with big city dreams," Lyndy finds herself on the National Military Family Association Development team checking off a few of her 'big city dreams.' A Political Science and Pre-Law graduate of North Dakota State University, she's interned for Congress, was a real estate developer, and owned a restaurant. Her true passion for building community and connecting military families to resources and programs ignited when she married her high school sweetheart, an Air Force Officer. After a hard day's work raising funds to support military and veteran families, she embraces the chaos of military life, while raising four awesome kids.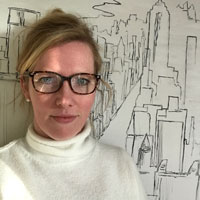 Raleigh Duttweiler
Public Relations Senior Manager
Once upon a time, Raleigh was a journalist… but then she logged into Facebook, got distracted, and became a social media geek. She's passionate about public relations, social media, and the power of social technologies to build authentic relationships that lift up a community. Raleigh holds a B.A. from Barnard College and an M.S. in Journalism from Columbia University. She and her husband, a Marine Corps Officer, have three small children, a dog, and more moving stickers stuck on their furniture than they can count.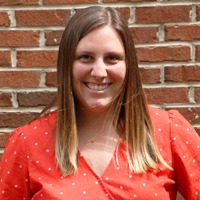 Emily Lappat
Corporate Giving Officer
As an Army spouse, Emily loves serving military families. In 2016, she left government consulting to begin a career in military non-profit work. Emily brings robust fundraising, event management, and program development experience to NMFA. She has worked for the USO and as a consultant to multiple non-profit organizations. Emily earned a master's degree in project management from Georgetown University, a master's degree in public administration from Norwich University, and has a bachelor's degree from the University of Vermont. When not working, Emily enjoys traveling the world, and spending time outdoors with her husband, and their Rhodesian Ridgeback, Molly.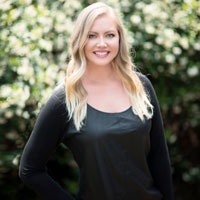 Shannon Prentice
Content Development Manager
Shannon joined the dream team in 2013 after a stroke of good luck from a Chinese fortune cookie. She's worked with military families since 2009, and has been recognized for her efforts supporting the service members, families, and leadership of both Marine Helicopter Squadron One and the US Navy Blue Angels. Shannon is NMFA's resident creative copywriting force, innovative storyteller, and diehard Florida State University alum. In her spare time, she loves taking pictures of her dog, channeling her inner foodie, and watching Jeopardy!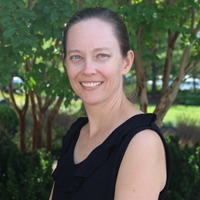 Jenna Lang
Foundations Relations Manager
Jenna is not only a Navy wife of 17 years, but also a Navy Veteran herself. Jenna earned her undergraduate degree from Duke University and a Master's Degree from George Mason University. During her time on active duty and as a Navy spouse, Jenna's passion has always been working with military families, believing they sacrifice alongside their military family member. As the Foundation Relations Manager, Jenna hopes to build relationships that will further NMFA's mission of supporting military families. Jenna's life outside of work consists of shuttling three active kids to various activities, trying to fit a date night in with her husband and volunteering in her community.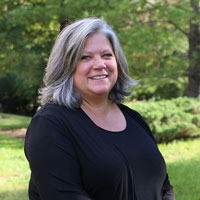 Melissa Burris
Donor Relations and Events Manager
Melissa entered the nonprofit world in 2009, focusing on annual giving and fundraising events for a hospital center. Following that, she joined the fundraising efforts at T.A.P.S., where she says her love for the military community grew after seeing how much military families sacrifices each day. Melissa, a graduate of the University of Delaware, owned her own catering company for 10 years, while raising two sons—who she loves to watch perform on stage and on the basketball court!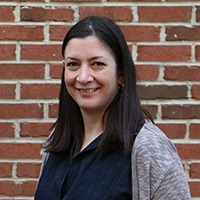 Lori Tuite
Development Assistant
Lori has been an Army spouse for more than 23 years and has navigated 11 PCS moves over that time. Though she's a Registered Nurse, Lori's care and concern for the military community is where she shines. In 2015, she was given the Dr. Mary E. Walker award for her commitment to military spouses and their families. Lori is mom to three teenage daughters and is a self-proclaimed documentary nerd and national park enthusiast who loves cooking good food, hiking and coffee. Fun fact about Lori: she met her husband when she was 15!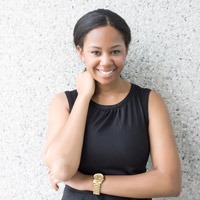 Ivory Velasco
Graphic Designer
Ivory was 15 when she fell in love with design. She believes typography should be a proper noun and enjoys using her design skills to make a difference in the lives of others. Adventurous at heart, she spends her free time visiting new places and trying delicious food. She is a self-proclaimed culinary master, HGTV devotee, and lover of tacos.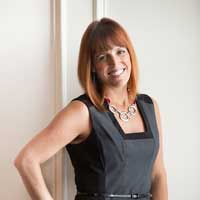 Kimberly Ryan-Edger
Communications Digital Analyst
Kim has spent more than 15 years working with the NMFA. Her passion is using technology to inform and empower military families. Working for NMFA is not just a job; it is an opportunity to connect with military families at a higher level. In her free time, Kim enjoys running, drinking Italian wine, and shuttling her three kids to sporting events. Not at the same time, of course.
Kelly Hruska
Government Relations Director
Kelly likes the National Military Family Association so much she has worked here twice! Once as GR Deputy Director on the Government Relations team and then as our Outreach Coordinator, and now as our GR Director. A Navy spouse of 22 years, Kelly has lived and worked the Navy life. When not advocating for military families, Kelly pursues the world's most perfect cup of coffee.
Eileen Huck
Government Relations Deputy Director
Eileen married into the Navy hoping to see the world, but instead has seen most of I-95. In her 18 years as an active duty Navy spouse, she and her family have lived in Rhode Island (three times), Virginia (twice) and Florida (just once so far). Currently she resides outside of Washington, DC, where she juggles family advocacy with car pools, laundry and high school track meets. In her copious spare time she enjoys going to Washington Nationals baseball games and watching the occasional episode of Scandal.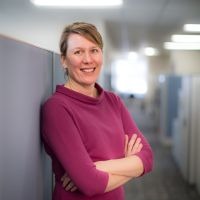 Karen Ruedisueli
Government Relations Deputy Director
Karen is an Army wife of 12 years and a Deputy Director in Government Relations focused on military family health care issues. She loves to dig into the details and relishes the satisfaction of mastering complex topics, which is fortunate given the amount of time her job requires her to pore over TRICARE policy manuals and various research studies. Karen's husband is just glad that she is now paid to spend all day tracking and discussing military family issues and no longer feels compelled to confront him with the latest Army Times article while he's trying to eat his dinner. In her spare time, Karen enjoys reading, trying new recipes, and searching for midcentury furniture bargains on Craigslist.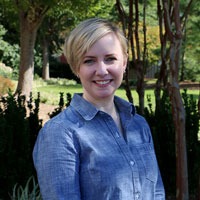 Jennifer Davis
Government Relations Deputy Director
Jennifer is an Air Force veteran and has co-served as a military spouse for the last 15 years. She joins the Government Relations focused on spouse employment and financial literacy. Even though she earned a degree in interior design, advocating for the military community has remained the most soul-satisfying profession and helps maintain right-and-left-brain balance. Jennifer spends her time exercising her right-brain by working on home design and trying out new ice cream recipes. She mostly resides in the Washington D.C. area with her son and rescue dog with periodic trips to visit her husband in Europe.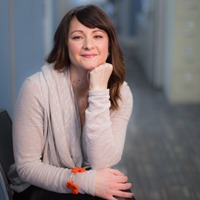 Hannah Pike
Military Family Programs Director
After finding her way to the NMFA team in 2004, Hannah settled into her role as Military Family Programs Director, using experience gained supporting her Marine brother to develop and manage innovative programs that directly impact the lives of military families. She holds the staff record for Most Odd Worldly Experiences, having snorkeled the Great Barrier Reef, lived in a hut and been attacked by a camel. In her spare time, she frequently puts her creative writing degree to good use by writing and performing original music, mostly for her kids.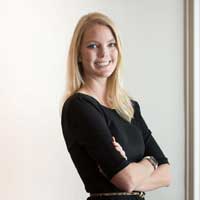 Allie Jones
Program Manager, Spouse Education + Employment
A few of Allie Jones' favorite things include, milspouse scholarships, check lists, and Starbucks gift cards. No longer a noob, Allie recently graduated from her rookie season of military spouse hood with top honors and thinks no one is cooler than her Old Grad hubby.  Forever a Kansas Jayhawk with paperwork to prove it, Allie manages our Association's scholarship program and is a staunch supporter of spouse education and employment.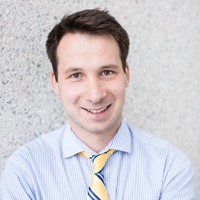 Alex Insel
Program Manager, Operation Purple Program
Alex joined the National Military Family Association in 2016. He is the Youth Initiatives Program Manager for the Western Region of Operation Purple Camps and oversees the Operation Purple Family Retreat Program. Alex's previous experience in education and camping sets a perfect stage to support military kids and their families at Operation Purple.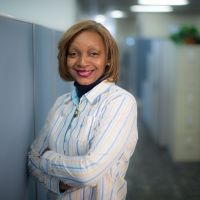 Natalie Mizell
Program Manager, Operation Purple Program
Natalie was born at Fort Meade Hospital to military parents, so she says marrying a military man was inevitable. They have a college-bound daughter and a dog that will never leave home. Natalie's position involves researching questions from and providing information to military members and their dependents. Friends and family always ask her to research things for them because she enjoys learning new things and educating others. Natalie loves being a part of our Association because of our passion for military families.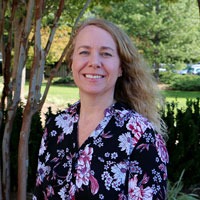 Julie Falls
Military Family Programs Coordinator
Julie joins the team with tons of military life experience. She's the daughter of a Marine and has been married to her Air Force spouse for 23 years. In those 23 years, her military family has moved 10 times, even spending 4.5 years in Germany. Despite her many moves, she remains committed to volunteering—giving her time to Girl Scouts troops, swim teams, Air Force Spouse Clubs, even recruiting others to volunteer their time, too. Julie hails from North Carolina, graduated from NC State University, and is a proud Carolina Panthers fan.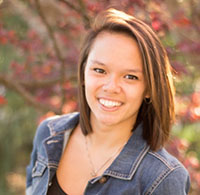 Elizabeth Howe
Military Family Programs Intern
Elizabeth is a proud Air Force child with more military moves under her belt than she can keep track of. After attending DoDEA schools in Germany, she landed in Blacksburg, Va. to earn her Bachelor's and Master's degrees in literature from Virginia Tech. Elizabeth is a journalist at heart and has worked in military public affairs for five years. She loves writing and sharing military stories – veteran, active duty, and dependent. Beyond writing, she is an avid reader, wine-taster, and rock climber.