7 Pro Tips for Military Spouses Renewing a Professional License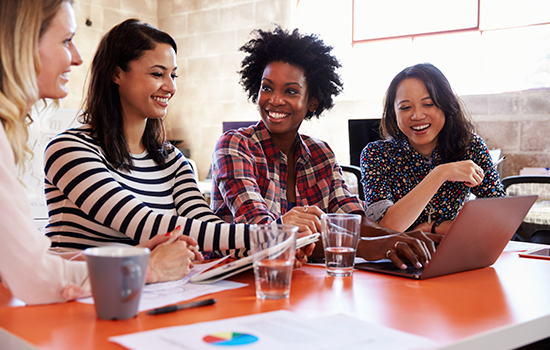 It's no secret that military spouses face big hurdles when it comes to employment. While the national average of unemployment (pre-pandemic) was only 3.6%, the rate of unemployment among military spouses was eight times that rate, topping at 24%.
And for the third of working spouses in careers that require professional licenses, unemployment isn't the only hurdle.
Licensing boards typically operate on a state level, often with differing requirements from each other, making it extremely difficult for a mobile military spouse to transfer or get a license in their new state after a PCS.
If you're a military spouse seeking a license in a new state, check out these seven tips from spouses who we consider 'veterans' in relicensing to help you along the way.
1. Stay connected with your school and a professor or mentor.
"I would highly recommend all spouses stay in touch with their university and have a relationship with someone they can turn to," Kira, a Marine Corps spouse shares. She says her most recent PCS to North Carolina left her fighting with the licensing board to let her continue her career in rehabilitation counseling. Luckily, she stayed in touch with a professor from her school who stepped up to battle alongside her. "Had it not been for my professor, I wouldn't have ever made it through this. They denied all my paperwork and denied him twice before a letter finally got the decision overturned."
2. Try to stay licensed in at least one state, consistently.
Lori, an Army spouse, put her nursing career on hold when deployments, raising kids, and being away from family made it difficult to manage the shift work that nursing called for. "I had NO IDEA that everything I worked for would disappear. I wish someone had told me to keep a current license in a state—and never let it lapse—even though it costs money for continuing education and the yearly license fee. Ashlee, an Army spouse and social worker, agreed. "Keep your license in other states. The cost [of relicensing] is outrageous, it takes forever, and some states require different tests or different levels of supervision that prevent you from getting the license you already hold in another state."
3. Start the licensing process early if you know a PCS is coming.
"I started my Florida request 3 months before we moved." Thea, a Navy spouse said. She's currently a licensed mental health professional in three states. Starting the process early gave her time to complete any continuing education, gather forms, and get transcripts she lacked to license in her new state. "I was actually approved for my Florida license before I even set foot in the state."
4. Make friends with your licensing official.
This one could be easier said than done. But it's worth a try, if it's possible for you. Working closely with the person who is reviewing your credentials and applications can be beneficial—let them know you're a military spouse and don't be afraid to reach out. Thea said, "I had great officials in all three states I moved to. They helped me a lot when I got stuck."
5. Stay relevant in your field and don't take too much time off.
"I should have found a way to stay relevant. And to not take more than a few years off," Lori explained. "The wars…three kids…living overseas—these factors felt like such big obstacles to overcome at the time. There was no way it would have been cost effective to do shift work during deployments. But I shouldn't have cared. Even if I was negative income, I probably should have done it."
6. Take advantage of reimbursement and scholarship programs.
The license process is time-consuming and expensive, and at the National Military Family Association, we understand better than anyone. Since 2004, our Military Spouse Scholarship Program has awarded millions to deserving military spouses pursuing education and career goals. Today, we're proud to extend those scholarship funds to those starting and maintaining businesses, as well as spouses in need of financial assistance to pay for testing, certification, and licensing fees.
In addition, all military branches—including the newly formed Space Force—have reimbursement policies to help ease the financial burden for spouses.
7. Be patient and persistent.
Obvious…we know. But if you're a spouse in a licensed occupation, remember: you didn't get there overnight. And you didn't get there without hard work and tenacity. The process to relicense in a new state can be long, drawn out, and frustrating. If you're not satisfied with the process in your new state, you can change it! Check out our Take Action Guide to help you start making a difference in the licensing process in your profession.
Are you a seasoned vet in transferring and licensing in your occupation? What tips would you add to this list? Leave a comment and share it with other spouses!