Winning the War Means More Sacrifices for Military Families
By: MJ Boice, Staff Writer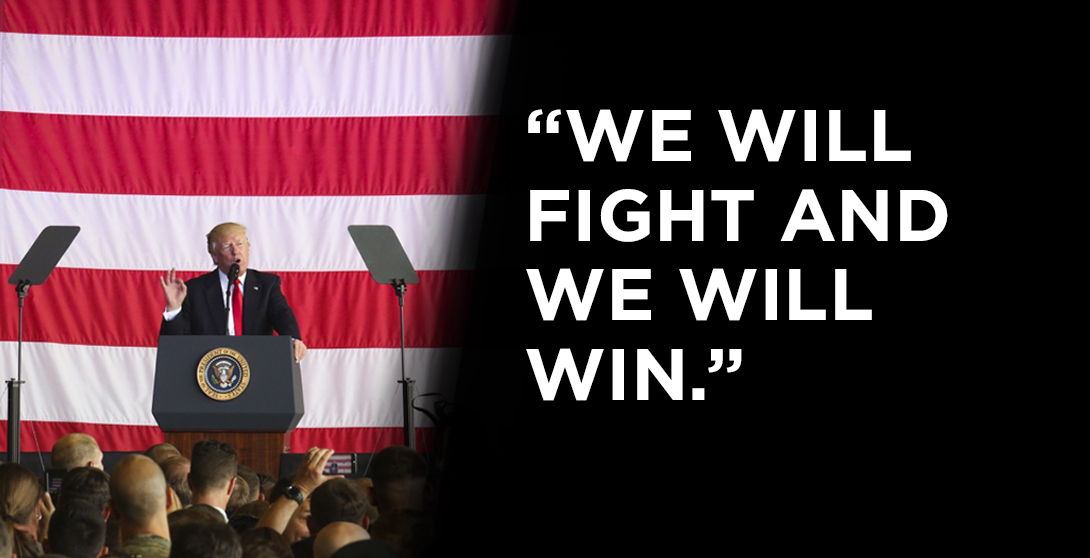 The longest war in American history will get even longer.
"The American people are weary of war without victory. Nowhere is this more evident than with the war in Afghanistan," President Trump said Monday evening in front of more than 2,000 service members at Joint Base Myer-Henderson Hall.
President Trump outlined his military strategy for America's 16 year-long conflict in Afghanistan, stating that additional troops would deploy in the near future. He stopped short of announcing how many troops this would affect, or how long this effort would last.
Without a target end-date, service members and the families who support them have no choice but to expect more uncertainty.
Close to 2,400 of our service members have died since 2001, and more than 20,000 have been wounded. Almost an entire generation of military families have endured painful sacrifices since this war began.
"Yes, the country is weary of the war in Afghanistan," said NMFA Executive Director Joyce Raezer. "But no one is wearier than our service members and their families."
Accidents like that on the USS John S. McCain over the weekend are a devastating reminder that troops remain deployed on seas worldwide. Raezer says even noncombat deployments come with dangers that affect families while service members are gone.
For families left behind when a service member deploys, the fear of their loved one never returning is a daily stressor. Families wonder what winning this war will mean for them.
"We will fight and we will win," President Trump stated during his address.
Jamie Jones, a Marine Spouse whose husband is currently deployed to Afghanistan, is concerned just how much more her family will have to sacrifice to win the war.
"Some people will say winning means we have defeated the enemy," she told NMFA. "I say we win every time our husbands and wives make it home unscathed…when they aren't brought home in body bags."
Most of what America sees in the media about our nation's longest war are happy homecoming photos, but military families know all that happens before, and after, those photos are taken. There are no "good-bye" photos, no image can depict the panic and devastation a family feels when they receive the news no one ever wants to hear.
"Military families are the ones who will make the great sacrifices in the effort to 'win' our nation's longest war," Raezer explained. "And NMFA will continue to stand behind those families and support them as they serve alongside their loved ones."
Posted August 22, 2017