WHAT MILITARY FAMILIES NEED TO KNOW ABOUT COVID-19

​Like all Americans, military families want to know what steps they need to take to keep themselves healthy and safe during the COVID-19 pandemic. We are committed to ensuring military families have the information they need for their well-being.
We're asking a lot of questions of the DoD and administration officials. As answers come in, we're updating this page to reflect what we've learned.
QUESTIONS
Do you have questions not on this list that are unique to military life? Let us know and we'll do what we can to get them answered.
SUPPORT
As the coronavirus continues to spread, NMFA is looking for new ways to support our military families through these uncertain times.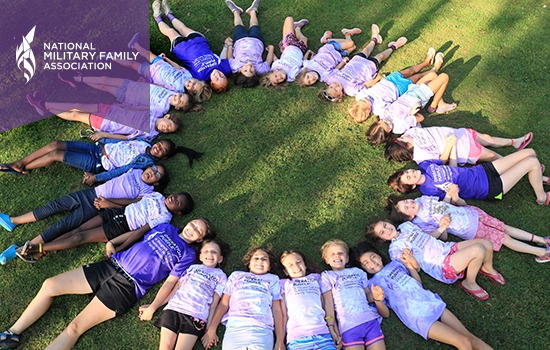 Official Coronavirus Response Sites
What is the new face mask policy?
Anyone on DoD property is required to wear cloth face coverings when they cannot maintain six feet from others in public areas or work centers (this does not include personal residences). The Services will issue their own guidance on wear for service members. Medical personal protective equipment such as surgical masks are reserved for appropriate personnel, so individuals are expected to create their own face masks using household items like clean T-shirts or other clean cloths that can cover the nose and mouth. You may be asked to lower your face cover at security checkpoints to verify identification.
What do I do if my ID card expires soon?
For CAC-enabled ID holders, ID card policy guidance states: 
CAC transactions shall be limited to initial issuance or reissuance of an expiring CAC within 30 days of expiration; CACs shall not be reissued due to printed information changes (e.g., promotions, name changes). Transferring DoD civilian employees are allowed to retain their CAC. Service members who still have questions about CAC renewal should reach out to their chain of command for further guidance.
If your ID card expires before August 31, 2020 and you need medical care, DoD has issued the following guidance:
If your ID card is expiring or has expired, you can use your current DoD ID card if you are enrolled in the appropriate benefit (Medicare Part B, Tricare Young Adult, Tricare Select, Tricare Prime).
If this is a first time enrollment and you need an ID card, you will need to mail, fax, or email DD Form 1172-2 and provide necessary identification. Contact your nearest RAPIDS Site for assistance. 
CHANGES TO PAY & ALLOWANCES
What are the details of DoD's guidance for pay and allowances for military families affected by COVID-19 and the stop movement order?
DoD has released new
guidance
for pay and allowances affected by COVID-19 and the stop movement order.
New Hardship Duty Pay
A newly-authorized pay, Hardship Duty Pay – Restriction of Movement (HDP-ROM), is taxable pay that compensates service members who are ordered by their commander, in conjunction with health care providers, to self-monitor in isolation somewhere other than their home or a government-funded lodging facility.
HDP-ROM is only payable in situations in which the member remains assigned to the same permanent duty station at a rate of $100 per day, not to exceed $1,500 per month.
Family Separation Allowance
Military families who are in the midst of PCS and are now separated due to the stop movement order should receive Family Separation Allowance – Restricted (FSA-R) if the directed separation lasts more than 30 days.
Service members who are on TDY and receiving Family Separation Allowance – Temporary (FSA-T) and are now separated from their family due to the stop movement order will continue to receive FSA-T as long as the separation is 30 days or more.
Per Diem Allowances While Isolated or Awaiting Travel
The Joint Travel Regulations (JTR) have been updated to provide guidance on per diem affected by COVID-19. Service members who have been ordered to self-isolate and restrict movement while on TDY may receive extended orders from their command to authorize continued TDY travel and transportation allowances until able to return to the service member's permanent duty station.
Military families in the midst of a PCS whose travel has been halted after checking out of their detaching command will likely be eligible for per diem to cover lodging, meals, and incidental expenses while awaiting transportation. Families are encouraged to maintain communication with both detaching and gaining commands.
Family Separation Housing
Military families who are not authorized on PCS orders to travel concurrently with the service member due to travel restrictions will be authorized Family Separation Housing Allowance (FSH) and Basic Allowance for Housing (BAH) at the new duty station if ALL of the following conditions are met:
Government quarters are not available at the new duty station,
The member has obtained private-sector housing, and
The dependent(s) does not reside at or near the new permanent duty station.
Basic Allowance for Subsistence for Enlisted Members
Service members who are self-monitoring and receive food (room service) from a government dining facility should not lose Basic Allowance for Subsistence (BAS), but they will likely have to pay for those meals under the dining rate rules unless granted an exception by his/her commander.
BAS II (twice the monthly rate) may be authorized for service members ordered to self-monitor in lodging that cannot store food, which in turn requires the service member to get his/her meals from a commercial source. However, BAS II may only be authorized in these circumstances if it is uniformly authorized for all enlisted members in similar situations or in the same geographic area.
COMMUNITY SPREAD & TESTING
If a military member is concerned they might have COVID-19, what should they do?
MHS Nurse Advice Line Website:  MHSNurseAdviceLine.com
United States phone number: 1-800-TRICARE (874-2273), option 1
International numbers can be found at MHSNurseAdviceLine.com
The Nurse Advice Line is currently experiencing delays and wait times with increased demand. During this time, video and web chat are limited. Please plan on calling the Nurse Advice Line directly. You will speak with a registered nurse, who will assess your symptoms. The nurse can screen you for potential or suspected exposure or infection. If needed, they can coordinate a virtual visit with a health care provider.
If military family members demonstrate a need for COVID-19 testing, where should they go?
According to TRICARE's Coronavirus FAQ's:
You only have to get tested if you show symptoms of COVID-19.  Your healthcare provider will make that decision based on your exposure risk, symptoms, and guidance from the Centers for Disease Control. There is a screening process to determine who should get tested.
If you have a civilian provider, TRICARE will cover the costs of the test if your provider determines it's medically appropriate and the request meets the screening criteria.
When a military family member is confirmed to have COVID-19, what steps will be taken to isolate them?
Any patient with a laboratory-confirmed diagnosis of COVID-19 is being provided with the CDC guidance on how to self-isolate.
When a military family member is confirmed to have COVID-19, what steps will be taken to identify anyone they may have come in contact with?
When an individual is diagnosed with laboratory-confirmed COVID-19 within a military medical treatment facility (MTF), the MTF notifies installation, local and/or state public health officials—these public health officials conduct a contact investigation in accordance with Service or locality protocols.
For service members with laboratory-confirmed COVID-19, military public health takes the lead on investigating potential military contacts and local or state public health takes the lead on investigating potential non-military contacts.
The lead investigator will contact all affected individuals, interview them, and provide education and guidance on how to keep themselves and their families as safe as possible.
Will there be extra precautions taken at the gate to prevent the spread of COVID-19?
Service and component commanders, in consultation with public health officials and in accordance with CDC guidance, are implementing additional measures to reduce the spread of the virus that causes COVID-19. These include adding force health protection measures such as the use of personal protective equipment, gate guards wearing gloves and not touching ID cards, but rather scanning them.
What protections exist for gate guards and other service members who have more potential opportunities for contact?
DoD personnel are being provided with protective measures based on their level of risk of exposure to the virus that causes COVID-19.
How frequently are activated, mobilized, or deployed service members — as part of a coronavirus outbreak response — being tested for the virus?
The Department of Defense is following CDC guidance for the screening, testing, and quarantine of individuals based on their travel history and potential exposure history. The service members will be screened, tested, and quarantined in accordance with CDC guidance.
What procedures can military families expect will be in place to keep their families safe from potential exposure?
The Department of Defense is using the CDC guidance to educate all DoD personnel on the measures each individual and community can implement to reduce the spread of the virus that causes COVID-19 to protect the health and safety of military service members, civilian employees, contractors, and their families–in the workplace, the community, and at home.
Do military families have access to any telehealth services for non-medical counseling?
The Military and Family Life Counseling (MFLC) Program under the Military Community Support Programs (MCSP) will provide telehealth services for non-medical counseling where face-to-face support is restricted due to COVID-19. MFLCs and Child and Youth Behavioral MFLCs (CYB-MFLCs) is working towards implementing temporary telehealth services in the coming week, including telephonic and video non-medical counseling. Face-to-face non-medical counseling will continue in areas where Federal, state, and local COVID-19 restrictions allow. Family video non-medical counseling for minors 6 to 12 years of age requires parents to attend each session. Individual video non-medical counseling sessions for minors age 13 to 17 requires parents to give consent at the start of each video session.  
Military OneSource is hosting daily Facebook Live events at 12pm EDT Monday-Friday to highlight resources available to military families. Watch them here. More information is found on the Military OneSource's COVID-19 resources page.
EDUCATION, DODEA SCHOOLS, & CHILD DEVELOPMENT CENTERS (CDCs)
Questions in this section were updated April 8.
Questions about child care?
*Updated 4/8 - Where can parents find information if they're concerned about their middle or high schooler having an academic plan in place to graduate on time?
Register for the Chart Your Course Series interactive webinar on academic planning, hosted by the Military Child Education Coalition on April 15, 12:00–1:30 PM EDT.
Where can military families find state-specific education and school closure information?
The Military Interstate Children's Compact Commission has provided state departments of education/public instruction COVID-19 Information and Guidance on School Closures.
Are there any online learning resources for military families?
Tutor.com has a free program for military kids. If you are homeschooling as a result of school closures, this is a great additional resource.
Sesame Street is offering emotional support, learning at home, and COVID-19 prevention resources for kids to help your family navigate the pandemic. Parents can access educational entertainment here. 
The Clearinghouse for Military Family Readiness at Penn State in partnership with the DoD Office of Military Community and Family Policy is implementing the THRIVE Initiative. The initiative supports parents as they learn and practice effective strategies for raising healthy children.
The Military Child Education Coalition also offers resources for parents during this crisis. Learn more here.
With schools closed overseas, are school lunches still available?
Exchanges have implemented grab-and-go meals for school-aged children stationed in Korea, Europe, Okinawa and Japan whose schools have closed or gone to virtual learning due to the COVID-19 pandemic. Please reach out to your local exchange for exact times and pick up locations.
Is DoDEA considering closing schools? Would it be location by location?
Follow the latest closures and COVID-related DoDEA information here. The following DoDEA schools are closed: Camp Lejeune, Dahlgren, Fort Benning, Fort Bragg, Fort Campbell, Fort Jackson, Fort Knox, Fort Rucker, Fort Stewart, Laurel Bay, Maxwell AFB, Puerto Rico, Quantico, and West Point. All DoDEA schools across Europe are closed to students. Schools in Japan, Okinawa, Korea, and Guam are currently closed to students.
DoDEA announced on March 19 that they will extend the deadline for Fiscal Year (FY) 2020 Grants to Military-Connected Local Educational Agencies for Academic and Support Programs (MCASP). The application deadline has now been extended to Friday, May 22, 2020. The application process and application package for the FY 2020 MCASP remain the same and can be found here. Grants.gov continues to serve as the sole vehicle for applying for this opportunity.
What extra precautions are being taken in schools and the Child Development Centers to stop viral spread?
According to DoD: Child Development Centers and family child care homes routinely follow health and safety practices to include frequent hand washing, sanitizing surfaces with a bleach water solution prepared daily, and sanitizing cribs and cots used for napping. Children are screened daily to ensure they are free from communicable diseases; they are isolated and sent home if they develop a fever or are unable to participate in daily activities. Installation commanders will implement necessary measures based on local situations and with guidance from local public health officials and the CDC. 
Where can military families find a list of school closures?
Should military families anticipate any CDC closures?
CDC priority changes and closures will likely be decided by the installation commander. Fort Benning, GA has changed its CDC priority policy to prioritize children of "medical and emergency services personnel". On Naval Base Guam, a public health emergency has been declared; therefore, the NBG CDC facilities will only be open to support mission-essential personnel. The Fort Riley Whitside CDC, as of March 15, is limiting care, exclusively focusing on mission-essential personnel and those families with deployed soldiers or soldiers at combat training centers. As of March 19, Marine Corps Base Quantico will close CDC North with priority at CDC South and school-age care programs going to high-priority commands (Clinic, Sec Bn, MCAF and HMX).This is not an exhaustive list but we will keep it updated as we receive information from CDCs.
What do Coast Guard families utilizing child care services need to know?
Guidance as of March 20:
All hourly child care unless emergency/mission essential is cancelled
New child care enrollments (unless emergency/mission essential) are suspended
Parents on a full-time telework agreement must care for their own children at home, their parent fees will be waived, and their child's space reserved for when they return
Parent fees will be waived and spaces saved for all personnel who elect to voluntarily withdraw their child temporarily for at least two weeks or until programs resume normal operations
Child care services are limited to Coast Guard and Department of Defense Single/Dual Active Duty, Single/Dual Coast Guard Civilians and Active Duty with working spouses who cannot execute mission essential duties via telework/self-care for their own children
Fee Assistance Program: If community-based (private) child care programs are requiring families to pay for their child care spaces, and families are not able to attend, invoices submitted to the Coast Guard Child Care Subsidy Program will be paid.
For military families who rely on Child Care Aware subsidies: Are they in danger of losing their subsidies if the child care facilities close for any length of time?
For those families who utilize child care fee assistance programs, the Child Care Aware of America (CCAoA) office has limited services and processing times may be delayed until they return to full staff. If you have pulled your children from child care due to center closure or coronavirus concerns, CCAoA will provide updates to families after they receive guidance from the services on how to move forward. When submitting documents for the fee assistance program, CCAoA requests that you state the reason why the child was not in care, the monthly child care cost, and the dates reflected on the attendance form. For example: "Child was not in care from 3/1/2020-3/19/2020 due to Coronavirus concerns. Cost of care for the month of March is $750."
Should you have additional questions, contact CCAoA at 1-800-424-2246 or email at militaryinfo@childcareaware.org. In your email include your branch, family ID, and which program you are applying for. You can continue to check your status online at www.childcareaware.org by logging into your account.
Will refunds be issued to families if CDCs are closed?
This decision will be made at the installation level. Please work directly with your installation for answers about closures and refunds.
Is DoDEA looking into e-learning options for older learners? Would those be system-wide, or location-by-location?
DoDEA Virtual High School (DVHS) offers a variety of online courses to meet the academic and career goals of eligible students. Course offerings, including Advanced Placement (AP) classes, are designed to address all DoDEA graduation requirements. The online courses adhere to the same standards as the traditional DoDEA curriculum, and align to the same College and Career Readiness Standards (CCRS). 
For families who rely on schools and CDCs as a safe place for children to be while parents work, what solutions might exist for additional safe care?
Service members should communicate with their commands about child care needs and whether telework is a viable option. Many essential personnel have priority at CDCs now, so contact your CDC to find out about care options whether you fall into a higher priority.
PRIVATIZED MILITARY HOUSING
How is on-base routine and emergency maintenance being handled?
Every housing contractor is handling routine and emergency maintenance a little differently. Communication is key. If you have questions about how routine and emergency maintenance is being handled in your military housing community, contact your housing office.
Are barber shops open on base?
The Army & Air Force Exchange Service has opened two mobile barber shops at Fort Lee and Fort Leonard Wood so Soldiers can receive their military haircuts during the COVID-19 pandemic. Read more here.  
Is curbside pickup available at the exchanges?
The Army & Air Force Exchange Service (AAFES) is implementing curbside pickup on April 3 at Fort Campbell, Kaiserslautern Military Community, Camp Humphreys, McChord Air Force Base and Naval Air Station Joint Reserve Base Fort Worth as part of a pilot program. Fort Benning has already initiated the service. Order at ShopMyExchange.com and pick up your purchase at the curb. When the pilot program ends, the service should be implemented at most Exchange locations. Read more: https://wp.me/p9Q7PG-1jS.
What health safety measures are being taken at commissaries?
Military commissaries worldwide are installing plexiglass sneeze shields, over the next several days, in all regular checkout lanes to add extra protection for customers and cashiers. They will not be placed at self-checkout stands.
What plans do the commissary and PX have to maintain steady shipments of EPA-approved COVID-19 cleaners?
According to DeCA, they are increasing deliveries to commissaries 'where the need is greatest' – which they note is especially those overseas. They are putting particular emphasis on high-demand items like liquid sanitizer, disinfectant wipes, and toilet paper, but purchases of high-demand products may be limited.
The AAFES exchange stores are open at most locations but hours may be reduced or changed to allow for thorough cleaning and restocking. AAFES restaurants are open—but transitioning to take-out service to align with social distancing measures. The Military Clothing stores, Express gas stations, and malls are open but hours may vary. Stringent cleaning procedures are in place at customer service and sales points, restrooms, theaters, and restaurants. There is an around-the-clock effort to ensure critical supplies are in stock. There may be purchase limits on products in certain areas. The Exchange's Disaster Support Group is working to expedite support to impacted areas. Service members and their families can use the Exchange's Buy Online, Pick Up in Store service. Shoppers simply go to ShopMyExchange.com, click on what they need and select the "Pick Up in Store" option. Their local Exchange will contact them when their order is ready to be picked up.
NEXCOM incorporated additional air shipments to key overseas locations, which has helped get supplies to places like NEX Naples and Sigonella. All NEX stores are open but some have restricted hours so check your individual store's Facebook page and on myNavyExchange.com. NEX stores have limited purchase quantities of certain products to two products, per customer, per day. All in-store vendor and sales events are cancelled so any flyers or sales coupons you receive in the mail might not apply. All special sales prices, both in-store and online, will be honored. Additionally, all purchases made on myNavyExchange.com will receive free standard shipping.
GI BILL & FEDERAL STUDENT LOANS
Will GI Bill benefits remain even if education institution move to online classes?
Many higher education institutions have moved all classes and programs online for the remainder of the current term. To ensure military-connected students who are using their GI Bill benefits maintain their current benefit amounts, Congress passed legislation so that benefit payments continue even if the program has changed from resident to online training. Without this Congressional action, a student's monthly housing allowance, which they were counting on for the remainder of the term, would have been significantly cut until in-person classes resumed. Students do not need to do anything, the Department of Veterans Affairs will continue payments automatically. Students can contact the Education Call Center with questions at: 1-888-442-4551 0800-1900 ET, Monday-Friday.
Will relief from federal student loans be granted during this time?
The President announced that interest on federal student loans would be waived, including direct loans, Federal Perkins Loans, and Federal Family Education Loan Program loans. The Department of Education is also providing the ability for all borrowers with a federally held loan to suspend payments for 60 days. We encourage you to work with your student loan servicer if you need assistance repaying loans due to the pandemic. FAQs about this announcement can be found here.
Do military families still need to file taxes by April 15?
Will houses of worship on military installations stay open?
Religious services will move online and base religious programs will continue virtually. Chaplain services will be available by phone, email and online chat. More information here.
DOMESTIC & FAMILY VIOLENCE PREVENTION
What resources are available for individuals who don't feel safe at home?
Questions We are Continuing to Ask Authorities
We will update this list in real time as we get answers. Please check back regularly as this situation evolves.
SCHOOL CLOSURES: CHILD CARE AND FAMILY SAFETY
How is DoD thinking about solutions for military children who rely on free or reduced-price meals at school to meet their nutritional needs during school closures?
QUARANTINE, SOCIAL DISTANCING, AND ISOLATION
For military families that are encouraged by medical professionals to either quarantine, isolate, or practice additional social distancing, what kind of support can they expect from commands? If service members in these families are expected to work, would room be made for those service members in barracks as needed?
GROUP-USE FACILITIES ON MILITARY INSTALLATIONS
What additional precautions are planned to keep big-group spaces on base like MWRs, gyms, libraries, and movie theaters disinfected? Should military families expect to see closures? Would those be closed by the DoD, branches, installations, or would those be building-specific?
This is our initial list. What additional questions do you have? Let us know by emailing us at Info@MilitaryFamily.org. And don't forget to check back for updates to this page.