Verifying Health Care Coverage as a Military Family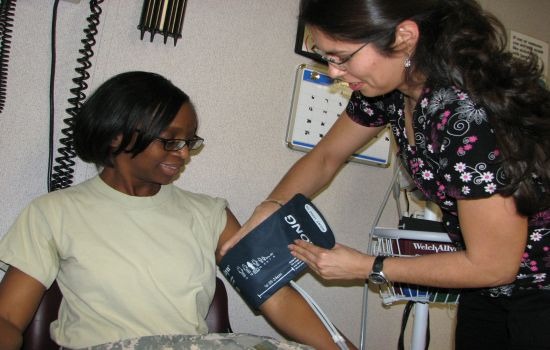 This year, there are new requirements military families should be aware of when filing taxes. The Affordable Care Act (ACA) will bring some changes to the 2015 federal income tax returns individuals file in 2016. ACA requires all Americans to have qualifying health care coverage, called minimum essential coverage, or pay a penalty. Most federally provided health care plans, including TRICARE, meet the minimum essential coverage requirement of the law. Taxpayers will need to verify insurance coverage on their 2015 federal income tax returns.
How will this work?
For tax year 2015, Defense Finance and Accounting Service (DFAS) will report your health care coverage to the Internal Revenue Service via form 1095. The IRS Form 1095 series informs taxpayers of the information provided to the IRS regarding their healthcare coverage during the tax year. This information will be required as taxpayers complete their federal tax return.
IRS Form 1095-B (for military retirees and annuitants): This form provides information you will need to report on your income tax return that you, your spouse, and individuals you claim as dependents had qualifying health coverage (referred to as "minimum essential coverage") for some or all months during the year. Individuals who do not have minimum essential coverage and do not qualify for an exemption may be liable for the individual shared responsibility payment.
IRS Form 1095-C (for military members and federal civilian employees): This form includes information about the health insurance coverage offered to you by your employer. Form 1095-C, Part II, includes information about the coverage, if any, your employer offered to you, your spouse, and dependent(s).
DFAS will provide IRS Forms 1095 (C and/or B depending on your status as a military member, military retiree or annuitant, or federal civilian employee) via your myPay account.
Taxpayers will use the information on Forms 1095 to file their returns; however, you will NOT attach any of these forms to your tax return. For more information, visit the DFAS website.
If your family had more than one type of health insurance plan for 2015, you should be prepared to receive more than one Form 1095. For example, if your service member transitioned out of the military, you may have had military health care part of the year and health care through a private employer the remainder of the year. The IRS website has several articles with more information about Forms 1095 and what you need to do.
Posted January 27, 2016