Unraveling the Yellow Ribbon Program: Post 9/11 GI BILL Changes
By: MJ Boice, Staff Writer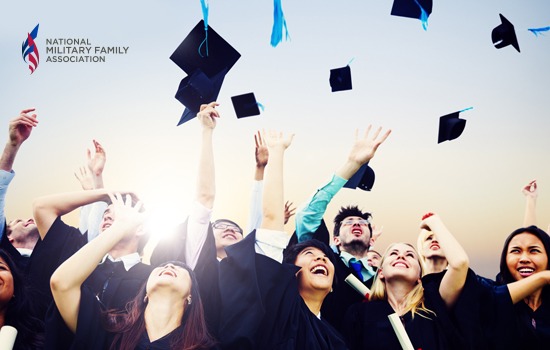 In a tremendous showing of bipartisan support by the House and Senate, changes to the Post-9/11 GI Bill have passed in both chambers and is on its way to the President's desk for signature.
This new legislation boasts over two dozen changes to education benefits that will impact service members, veterans, and their families; including:
Expanding transferability to allocate unused education benefits upon the death of the sponsor or dependent;
Changes to Basic Allowance for Housing for active, Guard and Reserve members;
Restoration of lost education benefits due to school closures;
Reduction in charges for standardized testing;
Removing the 15 year cap to use education benefits after service (for those who join after January 1, 2018).
NMFA is especially pleased to see that this bill dramatically increases education benefits by extending eligibility for the Yellow Ribbon Program (YRP) to currently serving service members, their spouses and Fry Scholarship recipients.
Under current law, active duty service members and spouses using transferred GI Bill benefits aren't eligible for the YRP. Neither are Surviving family members using the Fry Scholarship. This legislation changes that.
Fry Scholarship recipients will be able to benefit from the YRP starting in August, 2018. Currently serving service members and spouses will also be able to participate in the Yellow Ribbon program, but not until August, 2022.
Here's how the YRP works:
If you're using Post-9/11 benefits and attend a private school, the GI Bill won't always cover the entire amount of your tuition. The Veterans Administration (VA) will cap your tuition at $21,970 per academic year; meaning anything over that amount would be on your dime. The YRP helps offset some of the cost difference between what the benefit pays and how much your tuition would be. Schools can choose to participate and contribute part of the difference between the GI Bill benefit and tuition costs. The VA matches the school's contribution. That would allow you to attend a private school without incurring the added financial burden.
We're pleased that the bill extends eligibility to military spouses – we just wish it would take effect sooner than August, 2022.
Expanding YRP eligibility to spouses of service members currently serving will make it possible for more military spouses to pursue the education they need to help support their families. Challenges finding employment and child care, while constantly relocating, are barriers the military spouse community frequently face.
Expanding the YRP will create a greater opportunity for military spouses to finish their education, and will enhance a military family's overall financial stability and give them the chance to find careers that are compatible with military life. 
Posted August 3, 2017