Unfit for Duty? Military Dependent Medical Record Policy Needs More Transparency
By: Karen Ruedisueli, Government Relations Deputy Director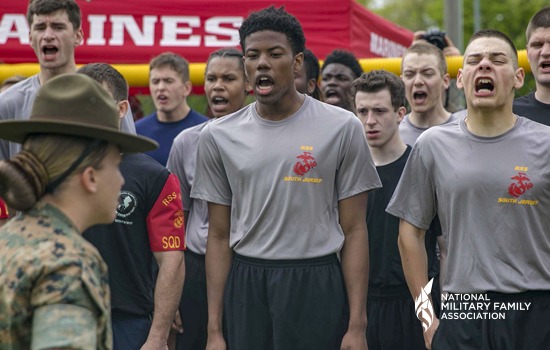 Military dependents who received short term mental health assistance as children could now potentially be excluded from joining the military as adults.
For years, military families have been bombarded with messages encouraging them to seek behavioral health assistance. They've heard that seeking help is a sign of strength, and are told, they're not alone and that getting help builds resilience. Sound familiar?
The Department of Defense (DoD) rightly encouraged families to seek behavioral health care to help them deal with the strains of military life compounded by 17+ years of combat operations. Messages from DoD and the Services were instrumental in breaking down the stigma associated with mental health care. They led many families experiencing tremendous stress to seek help and become more resilient. But now, those same families are facing unfair judgment; behavioral health notations in childhood military health system medical records could prevent their kids from entering the military themselves.
The Military Times recently reported about two sisters who wanted to follow their father, their grandfather, and their great-grandfather into military service. Both were denied eligibility to enlist because of mental health notations from their early teenage years documented in their military dependent medical records. Providers never shared their notations with the girls, or their parents, and all were unaware that their dependent medical records would be merged with their new service member record when they enlisted—something that does not happen for civilian enlistees. Since the Military Times article was published, several families have spoken up about similar experiences, including two families who shared stories of their kids being removed from Navy recruit training due to behavioral health treatment they received as young children.
What does this policy say to our military families? How does it protect our military children?
We are worried that it increases the stigma associated with reaching out for help, as well as parents' willingness to communicate honestly with medical providers and seek necessary treatment for their children. We are also concerned that records may include misleading notations or inaccurate childhood mental health diagnoses.
We do not suggest allowing those unfit for duty to enter the military, but the policy of merging and sharing dependent records is concerning. And we are not alone in our objections.
Three retired military psychiatrists recently expressed concerns in a Military Times op-ed and encouraged DoD to reconsider the policy.
We believe the first step in addressing these concerns is greater transparency of the policy and process related to military dependent medical records for new recruits.
We have asked Congress to include a report requirement in the FY19 NDAA that mandates the DoD and Services provide details on three things:
The scope of the issue
The guidance the Services receive on how to interpret and evaluate military dependent medical records
And the oversight in place to ensure those records are being interpreted and used appropriately.
We have also requested the report include details on the appeals or waiver process and the policy for examining childhood medical records of entrants who are not former military dependents.
Given the betrayal and distrust military families are feeling after reading the Military Times reporting, we don't think a report is too much to ask. What do you think? Please share your thoughts in the comments section.
Posted June 1, 2018