Thinking About Military Marriage Counseling? Consider This
By: MJ Boice, Staff Writer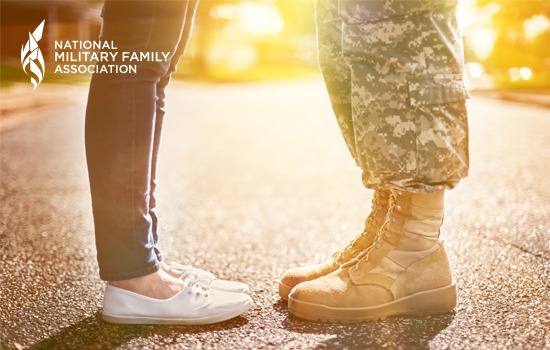 Every marriage will have its ups and downs, but military couples tend to face marital challenges that are unique to the military community. Moving every few years, dealing with frequent separations, and raising children when away from extended family all contribute to stresses that most civilian marriages are able to avoid.
Because of these unique challenges, it's important for military couples experiencing relationship issues to address them with professionals who have an understanding of military culture.
Many service members are greatly concerned about confidentiality or career disruptions if their superiors find out they're seeking any type of mental health services, including marriage and relationship counseling. Often times, even service members in leadership positions fall prey to this stigma, fearing they will lose respect of the troops they're charged with leading.
If you and your service member are experiencing choppy waters, there's no shame in seeking help to navigate rough patches of life. Here are a few things to think about if you're looking to pursue couple's therapy:
Attack the problem – not each other
A lot of couples are reluctant to pursue counseling because they falsely assume that the therapist will play the blame game, pinning one partner against the other. Some even seek counseling to have someone on their side to back up their arguments and determine who is right and who is wrong.
This is not how marriage counseling works. The goal of couple's therapy is to find common ground, clear up miscommunication, explore strengths in the relationship, and use that information to focus on challenges. If you're just looking for a socially acceptable way to unload on your spouse or significant other – marriage therapy may not be your best option. You may want to talk to someone individually first, or at least reflect on what you want to get out of your relationship.
If you're looking to maintain, rebuild, or heal your relationship, remember that you and your spouse are a team. You'll make more progress when you both attack the issues, instead of each other.
Vette your therapists
Because military couples have a wide array of counseling options, it's best to find someone who specializes in your needs as a couple. For example, if you're just looking for someone to work with you on one particular issue, you might consider seeking out a Military Family Life Counselor. They provide short-term, solution-based care and will meet you at just about any location (except your home or your vehicle).
If you're looking to strengthen your marriage on a longer term basis, Chaplains are a fantastic resource. They are skilled in assisting military couples through problem-solving without requiring you to subscribe to their beliefs. Navy spouse, Mary, and her husband were hesitant when they began seeing their Chaplain. They were under the assumption there would be religious overtones to the counseling they would receive.
"My husband and I aren't religious and didn't want to be pushed to go to church. We just wanted to have a mediator," she said. "When we went to see him, the first thing he said was he wouldn't even mention faith unless we asked for it. Apparently, we weren't the only couple who had concerns about that."
If you're looking to dive deep into relationship issues stemming from combat stress or PTSD related to your spouse's service, TRICARE will cover marital counseling.
Going it alone
If your service member isn't interested in pursuing marriage counseling, is currently deployed, or otherwise unavailable to attend appointments, consider seeking individual counseling at first. Just because your spouse can't be there doesn't mean they won't benefit from what you learn in your own therapy sessions.
"My husband didn't have time to go to marriage counseling while he was gearing up for this last deployment," said Amy, a Navy spouse. "But my counselor would give me printouts to take home and go over with my husband and he would fill them out for me to take back to my next appointment. That really helped my counselor find insight into our relationship so she could advise me what to try during certain situations."
If your military marriage is in trouble, counseling is always an option. It's not a magic fix or a cure-all, but it can help to stay on top of those military-related challenges you and your spouse might face. Remember that there's life after the military. When you're looking through the rear-view mirror at your military marriage, what is it that you want to see?
Posted December 14, 2017