The In's and Out's of Unemployment Compensation for MilSpouses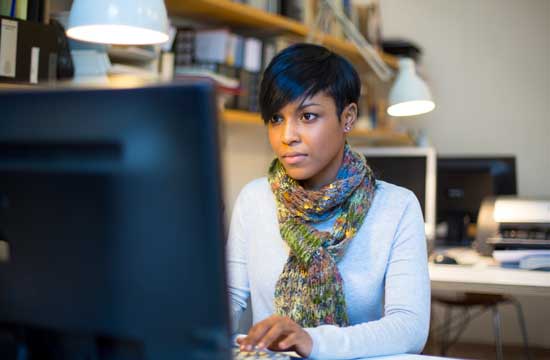 Did you know if you have to quit a job because of your spouse's new assignment, you may be eligible for unemployment compensation? Forty-six states have laws or regulations that may qualify you for unemployment insurance (UI) when you resign from your position to move with your service member. 
Each state determines the amount of compensation you can receive, how long you will receive it, and criteria for eligibility. Although UI is often substantially less than your previous earnings, it can help provide some financial stability while you look for a job in your new location. If you think you might qualify for unemployment benefits, here is what you need to know:
Location, Location, Location
Forty-six states have laws allowing military spouses to qualify for UI when they resign from their job due to a PCS move. Idaho, Louisiana, North Dakota and Ohio are the only states that don't. If you resign from your job in one of those states, you will NOT qualify for UI due to a military-ordered move (though you may still be eligible if you meet other criteria, like a layoff). These four states consider your resignation to be 'voluntary,' and do not provide an exception for good cause.
If you resign from your job in any of the other 46 states, you must go to the state agency which distributes unemployment benefits and find out how to apply. You should have a copy of your service member's PCS orders (which must cover dependents) available when you apply. Remember, apply through the state where you were employed, not your new location.
Timing is Everything!
Be aware that most states set a minimum time that you must work in order to qualify for UI. For example, if your state requires you to be in a job for 12 months to qualify for UI and you only started working 8 months ago, you won't be eligible.
You should also familiarize yourself with any rules that may disqualify you based on the time you quit. If orders were dated for October 1, and you quit on July 1 because you needed to take a vacation and visit the new duty station, you may have a harder time convincing the unemployment agency you quit primarily because of the PCS. Some states have specific guidelines for what is considered a reasonable time frame. For example, South Carolina requires that you quit no more than 15 days before moving in order to qualify for UI. Be sure to carefully research the laws in the state and understand disqualifications.
Unemployment Compensation is NOT Automatic
Each state has different unique guidelines. Military spouses are generally considered to have "good cause" and can resign a position, called a "voluntary quit" under two general guidelines: (1) a military-spouse specific guideline or (2) a trailing-spouse guideline that applies to all married couples, even non-military, who resign a position to move with their spouse. For example, California has a trailing-spouse clause that applies to all spouses, military and civilian alike. On the other hand, Texas disqualifies trailing spouses, but has an exemption for military spouses. Bottom line- UI may or may not be military spouse specific – research the laws of your state.
Other Helpful Tidbits
Two frequently asked questions from military spouses:
Am I eligible to collect unemployment benefits if we have PCS orders overseas?
It depends. Some state laws will specifically exclude overseas assignments, others will include overseas assignments, and most will not mention overseas assignments. It is worth applying for the benefit and working through the appeal process. If you can make an argument that you'll be able to continue to apply to U.S. jobs, even while overseas, the clerk may approve your request.
Am I eligible to collect unemployment benefits if I'm a federal employee?
Yes, federal employees are eligible for the Unemployment Compensation for Federal Employees program. The benefits are paid for by each department. When you resign your federal position, you should receive a notice from your agency directing you how to apply for benefits.
If you have followed the tips above and are still running into bumps, we want to hear from you! Email us at [email protected] and tell us your story so that we can continue our advocacy on this important issue. Your personal stories help improve policies!
Posted June 16, 2016