The Final PCS: 5 Locations Military Families Should Consider
By: MJ Boice, Staff Writer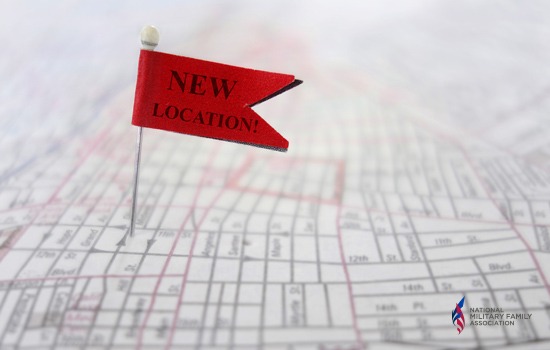 Being a military family means facing challenges along the way. And moving is one of them. Occasionally, the opportunity to pick your next duty station may be an option, but usually, your family's move is based on the needs of the military.
Whether your service member has two years, 10 years, or 20+ years left, you may want to start planning your final PCS. And guess what? THIS time, where your family moves will be entirely up to you and your spouse.
Each family's unique needs and goals will impact your post-military plans, so when it comes to picking a final destination to start life after the military, what are families considering? Here's a few ideas to help you kick-start the conversation with your spouse and find your family's perfect location.
Location 1: Where the good schools are
If you have school-aged children, your primary concern may be their education. Many families choose where they'll live based on the school district and the needs of their kids. Military families are often extremely concerned that their kiddos have missed out on educational opportunities that may not have been afforded to them in the past. Finding a good school is important to all parents, but can be more important to the parents of military-connected children.
We highly suggest contacting your local School Liaison Officer to help you find the best education for your transitioning military kids.
Location 2: Where the family is
A lot of military families move back to their home of record to live near their extended family. Many make this decision to recapture what they've missed all those years away from home; help with the kids, family bonds, and familiarity are all great reasons to move 'back home.' Just remember to keep the communication lines open with the extended family—while you might think the in-laws can't WAIT for constant weekends with the grandkids, they may not be on the same page with that right away, so have those conversations before the moving truck comes!
Location 3: Where the money is good
Finances are a huge motivator when thinking about where your final destination will be. If your service member is interested in staying close to the government sector, look at areas with plentiful government contract positions, or state and federal jobs.
State taxes are another thing to consider. If you're looking for a location where you'll get the most 'bang for your buck,' there are several states that don't tax military retirement pay. VA disability compensation isn't taxable by the state or federal government, but some states go above and beyond for veterans. For example, Texas offers full property tax exemption for veterans who are 100% disabled. Even if your service member only receives a 10-30% range, your property taxes could receive a $5000 exemption! Other states do this as well, so you'll have to shop around to see where you'll save the most money.
Location 4: Where you can bloom where you're planted
A lot of military families choose to stay put at their last duty station after retirement or separation. Many cite the continuity this provides for their kids, and the minimal disruption to their routine. Your service member may have an easier time finding employment and the move will most likely go much smoother since it's local.
Another reason many families decide to stay put is the connection to the military community, and the resources available. If your service member is retiring, you'll most likely be near a Military Treatment Facility (MTF) and veteran's resources may be more prevalent in the area. The process of applying for disability compensation and veteran health care tends to go more smoothly, and since there's no delay with VA paperwork having to be reassigned from one VA Regional Office to another, veterans who take this route tend to get their benefits a bit sooner than others.
Location 5: Where you throw a dart and start over
Maybe your family doesn't need to live near the military community, and the prospect of moving near family isn't something that's on your radar. Maybe you'd like to continue your adventure in a place you've never lived but always dreamed of settling down near. Whether it's a cabin in Montana or the beaches in Florida, you may still want to consider school districts, finances, and resources before you go throwing a dart at the map.
What are your plans after military service? 
Posted July 27, 2017