Searching For a New Normal
By: MJ Boice, Staff Writer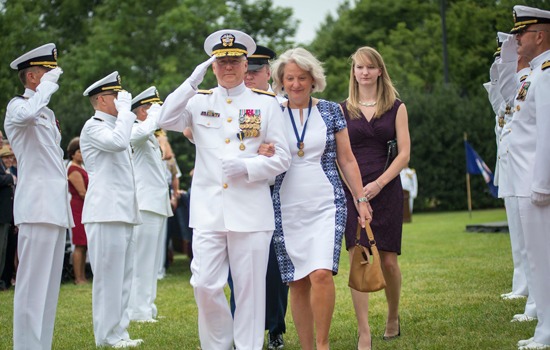 For some, transition from military service back to the civilian world is complicated and difficult. But the one thing all service members and their families have in common is that they'll all leave the military at some point. How do some families transition seamlessly, while others struggle?
With a military spouse unemployment rate of 23%, military members are leaving the service with an already shaky financial foundation, and losing their pay and other allowance benefits can increase that financial instability. Roles and responsibilities within marriages will change and family dynamics will shift, whether welcomed or not.
And unfortunately, there's a gap between the support families receive while actively serving in the military and support they need when they no longer have access to those resources. Service members and their families who use free counseling through military installations, for example, are no longer able to use those services after leaving the military. Instead, they're left to find civilian providers, or worse, they don't find anything at all.
Service members who have left military service say losing the daily comradery from their brothers and sisters in arms can increase the stress, anxiety, isolation and loneliness associated with transition. Others feel these emotions as they struggle to join the workforce outside of the military. Unable to cope with the assumed pressure and challenges of transitioning out of the military, staggering statistics say veterans are more likely to commit suicide within the first year of leaving the military than any other time period.
So what can help alleviate or reduce the transition challenges before they lead to mental health issues or service member suicide?
One study suggests that peer support, such as veterans groups or receiving transition advice from other veterans who have "been in their boots," may be critical to transitioning successfully with their military families.
The study also encourages use of a broad peer program for transition navigation that is not focused solely on the mental health aspect of getting out of the military. Instead, potential peer programs could focus on transitioning service members creating informal relationships with potential battle buddies who are currently or have already separated from the military.
Aside from navigating the complex logistics involved with getting out, there is little information available to military families on coping with the search for their 'new normal' after military service.  We recommend visiting the website Make The Connection to learn more about the emotional toll of transitioning out of the military.
Has your service member or family experienced struggles as you left military service? What resources helped your family's journey? We'd love to hear your story.
Posted October 17, 2017