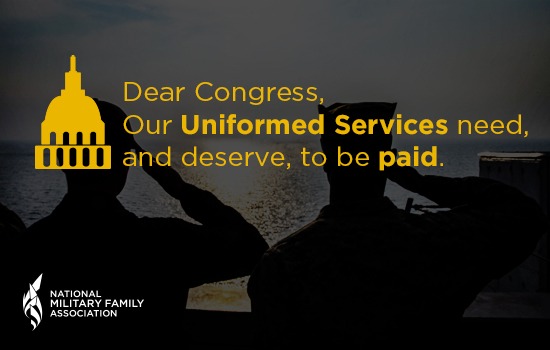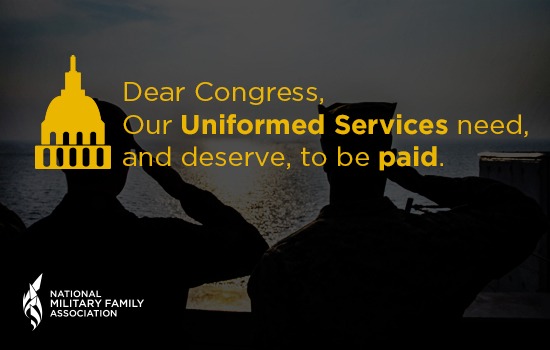 By: Shannon Prentice, Content Development Manager
It's officially day 21 of the partial government shutdown, and paychecks for nearly 800,000 federal employees should be hitting bank accounts today. Keyword: should be.
Because of unresolved budget issues on Capitol Hill, workers in departments ranging from the FBI to the National Park Service and TSA are either working without pay or are on unpaid leave.
Some military members aren't getting paid, either.
Because the Coast Guard falls under the Department of Homeland Security—not the Department of Defense, which remains fully funded—thousands of service members and their families have felt the effects of this shutdown after Homeland Security's funding ran out on December 22.
Commissioned officers of the National Oceanographic and Atmospheric Administration (NOAA) and some in the Commissioned Corps of the Public Health Service (PHS) also find themselves impacted.
Like their fellow members of the Uniformed Services, members of the Coast Guard, PHS, and NOAA do essential work to protect the security of our nation. Even during this shutdown, they continue to safeguard our waterways, intercept attempts to smuggle drugs and other contraband, and provide health care in prisons and on Native American reservations, among other vital functions—all without pay.
Our Association supports S. 21, the Pay Our Coast Guard Act, which would fund the Coast Guard through the Treasury Department for the remainder of the shutdown.
But what about the Commissioned Corps of NOAA and PHS? How will they keep their family finances afloat?
They serve and sacrifice just as much as members of the armed forces do, and in fact, they take the same oath to preserve and protect the Constitution.
Our uniformed services need, and deserve, to be paid.
We firmly ask our friends in Washington to do their due diligence and put all members of our Uniformed Services at the front of the line to be funded.
After all, members of the Coast Guard, NOAA, and PHS put themselves on the front line for every American, every day.
Posted: 1-11-19