Pushing Through: How We're Handling Coronavirus and Separation from our Military Kids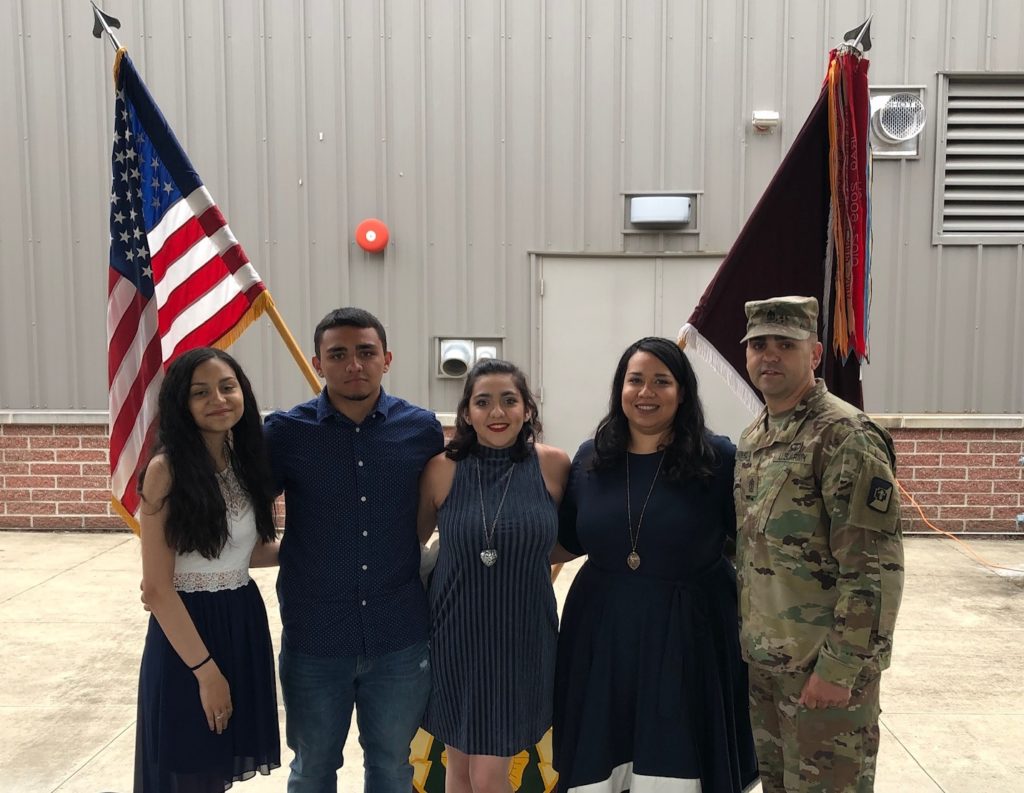 You can't turn on a television, social app or even the radio without hearing the words "coronaVIRUS" or "COVID-19". In 2020 we find ourselves in the midst of a pandemic and to be quite honest, it is scary.
For some of us, it becomes a little more frightening knowing our military family and friends must still report for duty. It's hard to kiss our service members goodbye in the morning, knowing we are sending them out into a world of invisible danger. For me, that sense of pride still somehow overrides those scary feelings when I see my husband leaving our home, steadfast in his mission to serve.
As all military spouses have come to learn (or will at some point), the world does not stop for us, but rather it shows us new and different ways to push on. This is the same lesson I'm learning in dealing with COVID-19.
We are currently stationed at Fort Detrick in Frederick Maryland. I commute a state over to West Virginia where I'm employed with Veterans Affairs. Our PCS this past summer was very different from all our others. My two oldest children decided to stay in the state of Washington to attend college. It was the first time we would be separated from our children and it was not only sad but also frightening.
Imagine the fear I felt when I began to read headlines that Washington state had become the epicenter for the outbreak. Even now I can't find the right words to describe the knot in my stomach that still seems to linger there. It was like my greatest fear came to life. Our youngest started her freshman year here in Maryland but is now on an extended spring break with the possibility of not returning this school year. She may see the end of her freshman year at home, finishing on a laptop. And now we find ourselves in this new way of life.
It now consists of group chats (which the kids hated before but now entertain for our benefit) filled with daily check-ins, funny memes, and mostly texts of "be safe" and "love you". We ensure our youngest daughter knows we're safe when we leave for work every morning and we talk about how proud we are to be serving our communities at dinner. We talk about what quarantines mean for us and how we will get through it as a family. We check in with our military friends, sharing updates on how our installations are handling COVID-19.
There is something so comforting in knowing that you are not alone in trying to navigate these waters. We've even had friends still stationed back in Washington state offer to take in our kids. This is truly an example of what it means to have 'military family'. 
We are taking it day by day, listening and watching for updates. I definitely get nervous every time I leave the house but trust the guidance that is being given. Staying in on the weekends means binge watching shows, and board games. We are taking advantage of having so much actual face time with our teenager, which is hard to come by these days.
If or when it's time to self-quarantine, I have no doubts we will make the most of it. Because as you know, time isn't always something a military family is afforded. My hope is that in this time, you have someone to lean on—whether it be your military family or your actual family. I hope you are the "someone" somebody else can lean on as well. Remember that even though it may seem scary at times, we are all serving a greater purpose, even if that means staying home. I'll end with this great quote, "If you want to cure the world, don't emanate fear, emanate love."-Ram Dass
Posted by Natalie Wachowicz, military spouse and NMFA Volunteer