Operation Purple Parent x Teen Experience

Parents: You are Essential to Your Teen's Mental Health
The bond between parents and their teens is vital to overcoming the unique obstacles many face growing up.
We're introducing a new kind of family program specifically designed for teens in households with an active duty, medically retired, or medically separated service member who was wounded or experienced emotional trauma or illness related to their service post-9/11. We call these teens Hidden Helpers. The program will work to build stronger relationships for these teen Hidden Helpers with a parent or guardian in order to improve their overall well being.
At Operation Purple Parent x Teen Experience, one parent and one teen get the chance to collaborate with other military families, spend some time outdoors, and engage in intentional time together without typical day-to-day noise.
Our 2022 Military Teen Experience shares how vital friendships are among our military teens, so this is also an excellent opportunity to make new friends both for parents and teens.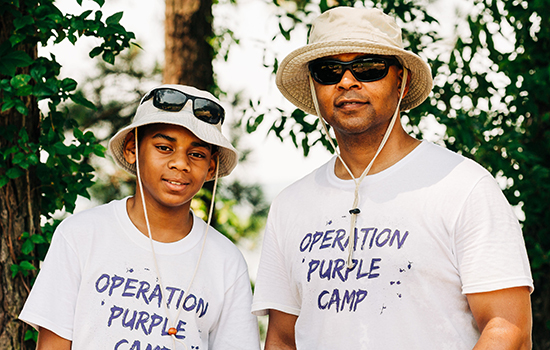 What Happens at a Parent x Teen Experience?
For two days, you can choose your own adventure with a range of activities like archery, climbing tower, low ropes course, crafts and swimming.
We're also conducting two guided workshops – one for teens only and one for families – then everyone comes together Saturday night for a great night of food and fun.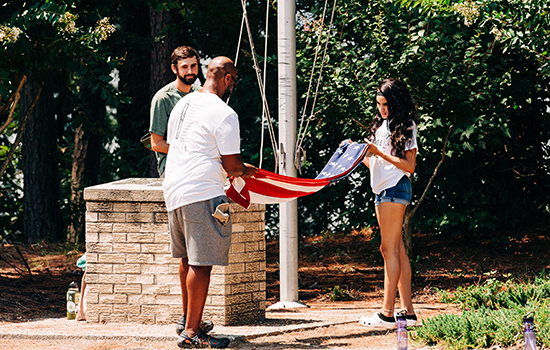 Dates + Location
November 19 – 20
San Diego, CA
Who is Eligible?
Teens: Ages 13 – 19
1 teen + 1 adult family member
Adult family member can be the spouse/caregiver; significant other; or active-duty service member, medically retired or separated veteran