NMFA is actively monitoring the COVID-19 pandemic and, out of an abundance of caution, we are postponing our Operation Purple Buddy Camp in Clarksville, Ohio. The rescheduled dates will be announced soon.
Operation Purple Buddy Camp
Camp Joy is within an hour from Cincinnati, Dayton and Columbus, Ohio. Camp Joy staff go above and beyond in all ways to create a warm and magical environment for families. After a day canoeing, fishing, climbing and doing so many more activities, you will rest well in comfortable bunk beds in air conditioned cabins with plenty of showers to go around. Come spend the weekend at Camp Joy to create wonderful memories and make new friends.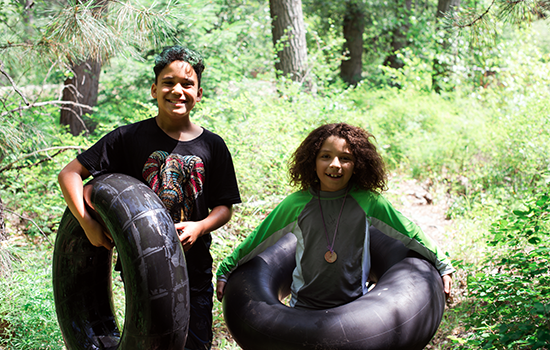 Applications available 6-8 weeks prior to each Operation Purple Buddy Camp.