Did you know 24% of military children are between the ages of 5-8 years? Our Operation Purple Buddy Camp (OPBC) program allows children to have their own unique Operation Purple camp experience, understanding that younger children may not be ready for an entire week of camp away from their family. The idea behind OPBC is that the younger child attends camp with a "Buddy", who may be Dad, Mom, a Grandparent, or even an Aunt or Uncle. The one-on-one time enables the child and their Buddy to build a new relationship after a parent's deployment or create new memories that will carry through during future separations.
Previous camp locations:
High View, WV
Williamsburg, VA
Parkton, NC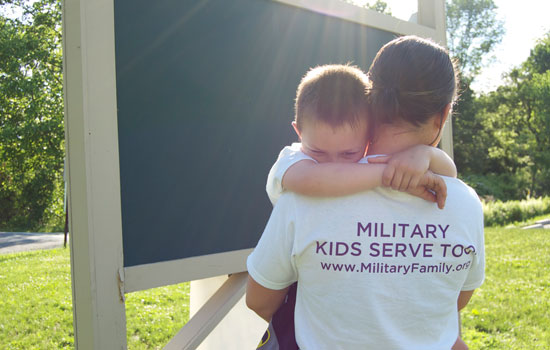 Buddy Camp allowed me to give my son one-on-one time that he deserves, and the counselors did a fantastic job working with him to build confidence and to reduce worry. This experience allowed him to try things that he would be unwilling to try at home. It also gave us a chance to get to know one another better.
Robert
Sample Welcome Packet
Find information about:
Getting to camp
Recommended packing list
Program details and schedule
Camp map
Questions about Buddy Camp?