Pay Attention to These Financial Issues BEFORE Leaving Military Life
By: MJ Boice, Staff Writer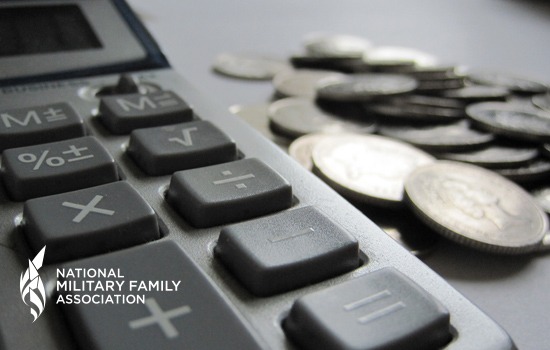 Separating from the military can be exciting and scary at the same time. For every uncertainty or challenge, there are new adventures and opportunities waiting around the corner. But the financial realities of civilian life have been known to cause "sticker shock" for even the most prepared transitioning military families.
Transition horror stories are common, and many of them are true. Yet some of them may have been exaggerated, as urban legends often are. These stories are usually filled with struggle and strife, but they don't have to be your family's reality.
Many military families have used these cautionary tales as a motivator to prepare for life outside the gates. If your service member is separating after 4 years, or retiring after 20, there are a few financial realities that every family should be thinking about now; even if your plan is to stay in for 10 more.
Pay and allowance changes
During active duty, service members receive many benefits that aren't taxed, such as basic allowance for housing (BAH), or moving allowances. Almost one-third of their earned income is tax-free. However, once they separate or retire from the military, those allowances go away.
Even if your service member leaves the military on a Friday, and starts their civilian job the following Monday, you may be surprised at the pay cut if you haven't prepared for it. If the new salary is even 20 percent more than what their base-pay was, there may still be close to a 10 percent difference that results in a pay cut. When looking at salary requirements, it's best to do the math first to find out how much the take home pay will be.
For example, if you currently receive BAH or reside aboard an installation and you leave the military, you're leaving those housing benefits behind, too. BAH counts as a significant portion of your service member's benefits and will need to be taken into account. For example, an E-6 with dependents stationed in the Washington D.C. area currently receives almost $2600 a month for BAH. Depending on whether or not the family plans to stay in the area, this is a large amount of money that will need to be made up through other means of income.
Retired Marine spouse Erin Whitehead and her husband began planning a few years before he retired, specifically when it came to their living situation.
"We decided to wait until after retirement to buy a home and we bought within our means," said Erin. They used her husband's retirement pay to secure their loan. Because they began preparing far enough in advance, Erin only has to work part-time while her husband attends school full time. "We have everything we need and some extras," she said.
Control your family's debt sooner rather than later
If your family is already overextended in debt, this will add additional stress to an already stressful transition. Credit cards are sometimes a necessary evil, as many dual-income families use credit as a buffer to get by financially during and after PCS moves, or to ward off unplanned emergencies if no savings are available. It's best if you work to get rid of this debt in the years before your transition. "We prepared for a couple of years prior to retirement by paying off debt and reducing our monthly bills," Erin shared. "Preparation and budgeting well in advance is key."
Seeing a financial counselor can be free through your family service center, so if you feel like the debt-wheel is spinning out of control, it's best to try to get a handle on it now. The goal is to have as few expenses after transition as possible.
Think about moving near a Military Treatment Facility (MTF)
Your family will need to look at your health insurance options as you near transition. You may not have had to pay for premiums, co-pays, or deductibles in the past, but these are additional costs that can add up if you don't prepare for them.
If your service member is retiring, Erin suggests thinking about residing near a MTF. "With Tricare for retirees, you'll pay a copay every time you use a civilian doctor, and prescription co-pays are higher. But using a MTF eliminates those fees. Even if all you use it for is to fill prescriptions and have blood work drawn, it can save you a good deal of money."
Also, when projecting future finances, try not to include any potential VA disability compensation you might be anticipating. Even if your service member receives a disability rating before they leave the military, it wouldn't be wise to count your chicken's before they've hatched. Those funds may not find their way to your bank account right away, so be careful when factoring it in as guaranteed income.
"When my husband finishes school and re-enters the workplace, our oldest will be going to college," said Erin. "You should always have in the back of your mind the reality that there's life outside the military."
Begin looking ahead at what's best for your family before transition begins to approach.  "We had to make decisions about schools for our kids, my career as a spouse, where we would live and even when to retire," said Erin. "Military service affects the whole family, so take the whole family into consideration."
Posted November 29, 2017