Operation Purple Chronicles: Observations from an MFLC
By: Margarita Cambest, Staff Writer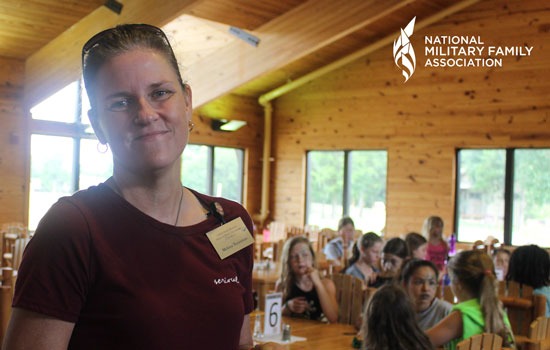 Divorce.
It's a word not brought up in military kid counseling sessions as often as deployments, but if Military and Family Life Counselor (MFLC) Melissa Testerman had her way, it would be.
We talk about deployments, trainings and other separations, she says of her military counseling sessions, but not about what these kids bring up most often—divorce is the elephant in the room.
Testerman first heard about becoming an MFLC with a few years under her belt at a private counseling practice. She found working with children was a better fit than exclusively counseling adults. Last month, she supported the military kids at Operation Purple® Camp in Nashville, offering counseling sessions and support throughout their weeklong stay at YMCA Camp Widjiwagan.
Nearby Fort Campbell, an Army post home to thousands of soldiers and their families, is where about half of Nashville's campers came from. Although the overall military divorce rate lines up with that of the civilian population, the Army divorce rate is nearly three times higher.
"It's definitely something we need to talk about and aren't doing enough," she says.
Testerman says the stories she hears from campers overwhelmingly deal with some aspect of divorce or new family structures. One camper, a pre-teen older brother experiencing anger issues because of dad's deployment, tells her about his new home life in a blended family. Another camper shared that their parent remarried another military friend's parent, and they were having a hard time dealing with such a big change.
Talking through deployments and other issues related to separation is necessary, but she worries ignoring problems related to divorce isn't doing military kids any good.
"It really helps them to bring these issues up away from Mom and Dad."
Back at home in Hopkinsville, Kentucky, Testerman has heard similar stories. However the good news, she says, is that her campers get an entire week to unload everything they've wanted to bring up without bothering or hurting their parents. The week won't solve everything but it does a lot of good for all of the campers under her care.
Special thanks to Wounded Warrior Project for making it possible for military kids to attend our OPC camps
Posted August 12, 2016