Operation Purple Camps Now Accepting Applications!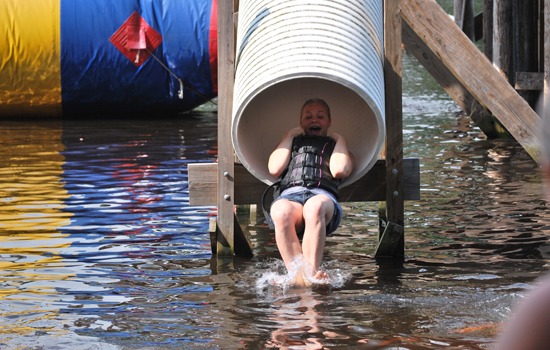 Are your kids counting down to summer break? This year, let your military kid try something they've never done before: come see what's waiting at our Operation Purple Camps.
"We built a birdhouse and hung it outside of our cabin!"
"I loved doing the ropes course and canoeing with the girls from my bunk. We ate s'mores together!"
"When I'm at Operation Purple Camp, I know the other kids have moms and dads that are deployed, too. We're all strong for each other."
The National Military Family Association is ready to have a blast during 31 weeks of camp that will serve 2,800 kids in 24 different locations! That's 200 more open spots than last year!
Does your family have a service member returning from a deployment, gearing up to deploy, or finding a new normal after an injury? Let us help your child prepare and cope. When your military kid attends Operation Purple Camp, they'll thrive in an environment with fully trained counselors and camp staff experienced in helping children adapt and overcome the stressors of military life.
We understand military family life can be exhausting, challenging, and full of sacrifice, especially for children of wounded, ill, or injured service members. Thanks to our national sponsor, the Wounded Warrior Project, kids can leave it all behind and enjoy a week of magic in a summer camp setting. They'll be immersed in a once-in-a-lifetime experience with other kids dealing with the same circumstances, like a parent's injury or deployment.
NMFA wants to support your military family every step of the way—and your children are no exception. If you're looking forward to seeing your child create their own fun-filled memories and learn successful coping skills, take a minute today to send in your child's application to attend an Operation Purple Camp this year. You'll never forget the pride on your their face when return home from camp, and they'll never forget this amazing experience.
Apply today and let the fun begin!
Posted February 8, 2016