Operation Purple Buddy Camp Puts Military Kids at the Center of the Universe
The cafeteria was buzzing at Camp Sandy Cove, West Virginia on a cool, wet morning. Moms, dads, grandparents, aunts uncles… each with a military kid in tow. Check-in was just beginning but friendships were happening fast, as they often do with military kids who are used to moving and adapting over and over again. But through all the clinking coffee mugs and the chatter, a mom and daughter caught my eye. They were quiet, holding hands, taking it all in.
"Welcome to Operation Purple Buddy Camp!" I said and sat next to them.
They were excited to be there. The girl's name was Zianni and she was 7. It seemed like they wanted some alone time, so I said I'd see them later… and it turns out, they did need that alone time. In fact, they've never—in all of Zianni's 7 years—had time to themselves.
Zianni is the middle child of 5 kids and the daughter of a wounded soldier. Her dad spent 15 years in the Army and has the PTSD, anxiety attacks, and other physical injuries to prove it. After three tours in Iraq, he's not the husband or father he once was. The man who was once so strong he fought the enemy overseas, now needs full-time care himself. Their family dynamic is entirely centered on his care.
"We do stuff to keep him calm, and we stay with him all the time,"Zianni said.
Zianni's siblings—especially the younger ones—need a lot of attention. Her mom, Silvia, admits the 1st grader often gets lost in the family's other worries.
"The stress of not having triggers around him, trying to calm the kids when he's not having a good day. And also he's struggling with guilt and why we're going through this situation. Emotionally, physically he's not the same as before."
There's help for wounded service members, and help for caregivers—and those people are absolutely deserving of that help. But often times the children of caregivers are invisible.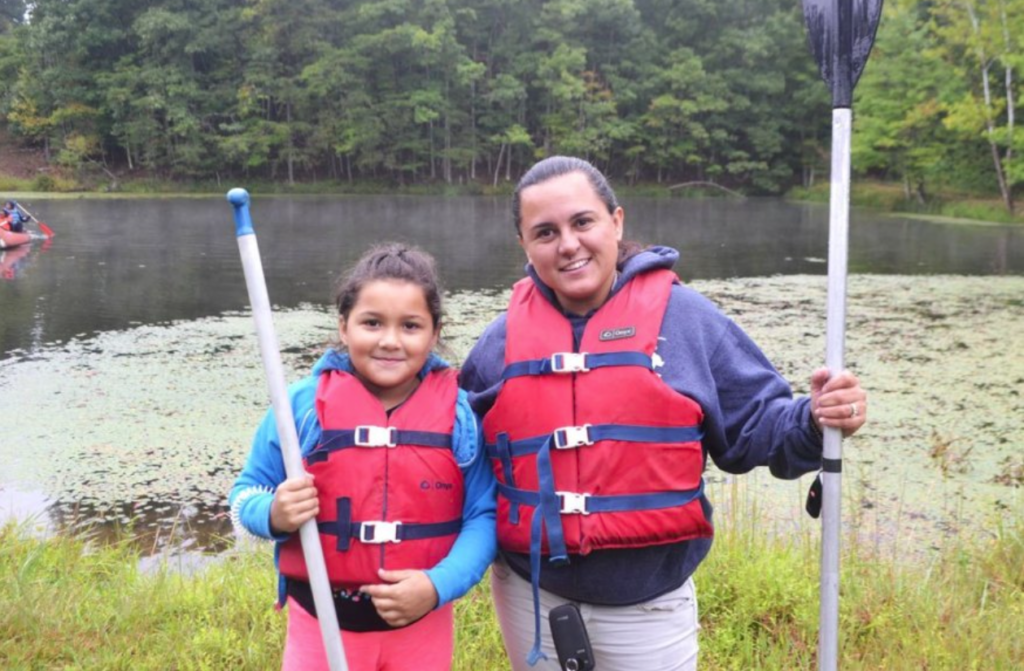 "Even though she wasn't in the whole process of the Army, she has the consequences of the PTSD, the consequences of the deployments" Silvia explains.
Buddy Camp puts kids like Zianni at the center of the universe… at least for a weekend. Watching Zianni and her mom go canoeing for the first time, sit down and have a meal where the conversation was just between them, and just hug and hold hands as much as they wanted was something I will never forget.
"Just having one-on-one time with her… it's a lot because it relaxes us. We don't have to think about what's going on at the house," Silvia said. "It's just her and me and trying to connect again and trying to communicate again and trying to cope."